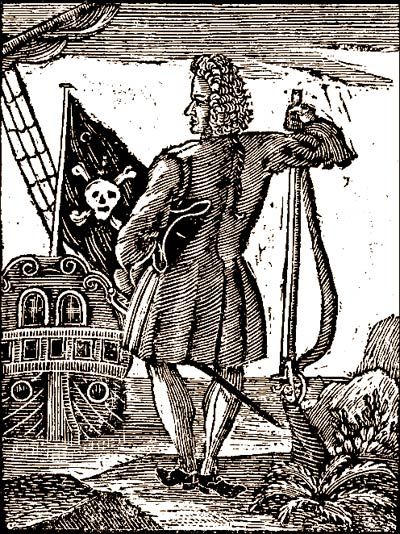 The golden age of piracy was between 1650 and 1730, when plenty of sailing ships were at sea with valuable cargo to plunder. Most of the pirates listed were executed by gunshot, hanging, or beheading, although one drowned. What's really interesting is the varied stories of their lives, like this guy.
Stede Bonnet owned a large sugar plantation in Barbados. He was a wealthy, married man with children, but the lifestyle did not sit well for him and it was recorded that his marriage was rather loveless.

In 1717, Bonnet bought a 10-gun sloop, instead of stealing one like most pirates, and manned his ship. He had no experience at sea, but he was determined to become a pirate. Historians today joke that Bonnet was going through some sort of midlife crisis at this point, but some historians believe he was mentally unbalanced.

His crew did not respect him and eventually they abandoned him to join the crew on Blackbeard's ship. Bonnet was allowed to remain on Blackbeard's ship as a guest until he returned to piracy in July 1718. By September, Bonnet was arrested for piracy and transported to Charleston, South Carolina where he was hung at White Point Garden on December 10, 1718.
Read of the lives and deaths of nine other pirates at Strange Ago.  -via Strange Company
Source: neatorama