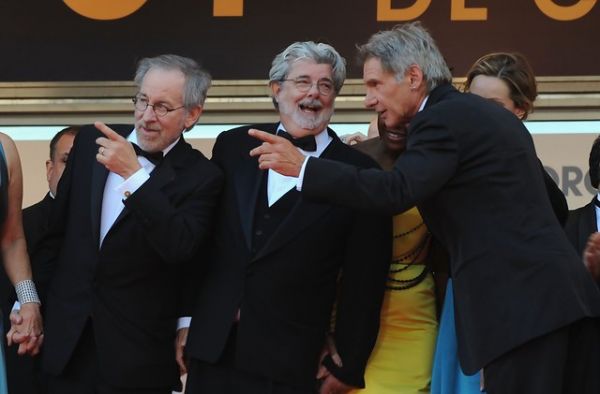 George Lucas, born on May 14th, 1944, is a retired film director, writer, and producer known for such movies as American Graffiti, Raiders of the Lost Ark, Labyrinth, and a film series collectively known as Star Wars. Despite endless discussion of the artist on the internet, there are things you don't already know about George Lucas.    
1. George Lucas didn't always want to be a filmmaker.

George Lucas didn't always want to be a filmmaker. In fact, it was only after failing at a handful of other careers that Lucas made his way into show business. According to The Hollywood Reporter, as a teen Lucas dreamed of becoming a professional race car driver until a near-fatal accident while he was in high school derailed those plans. After graduating from high school, Lucas attempted to join the Air Force but was rejected because he had too many speeding tickets.
So Lucas had to resort to becoming one of the most successful Hollywood figures ever. Read more trivia about George Lucas at Mental Floss.
(Image credit: Flickr user raymond twist)
Source: neatorama