Picnics are one of the summer season's simplest pleasures. And whether it's happening at an outdoor festival, at the beach, or at your neighborhood park, planning the perfect picnic requires only some light preparation and shouldn't be over-complicated by a lengthy packing list. After all, it's the easy, breezy energy of a picnic that makes them special. To help ensure yours goes off without a hitch, we handpicked our top 10 picnic-ready must-haves and accessories from the Design Milk Shop.
Instead of messing around with flimsy (and wasteful!) disposable plates that can get messy if swept up by wind, opt for this Ceramic Bowl. It has a durable, smooth ceramic body that evokes the comforts of eating at home while on the go. The silicone wrap acts as a protective barrier allowing you to chuck it in your bag care-free, and the silicone strap offers a secure, spill-proof closure that keeps messes at bay.
$40
Shop Now >>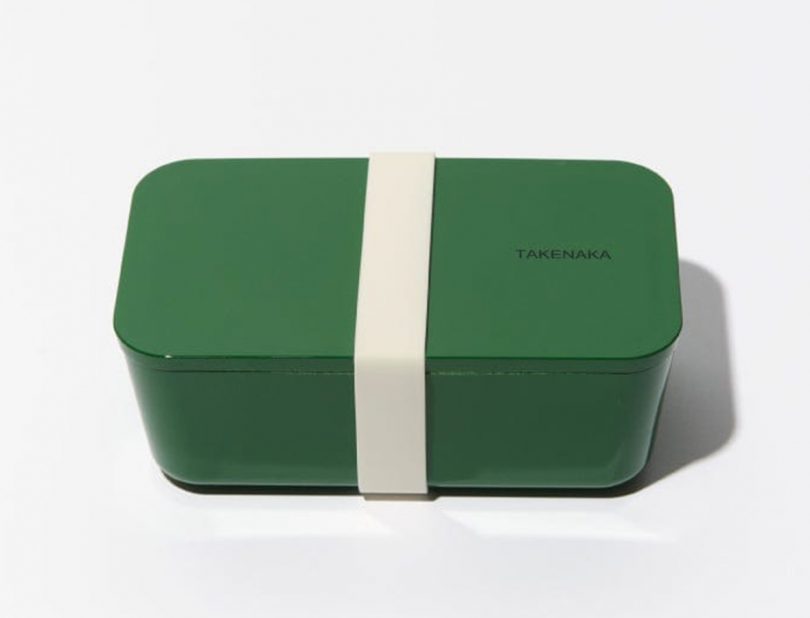 Takenaka has been in the bento box game for over 90 years, so we totally trust their ultra-functional bento box model. The latest addition to their lineup, the Bento Box Flat, has a sleek, minimalist modern aesthetic and comes in new, spring-ready shades to boot. The airtight lid preserves the freshness and flavors of your meals, while the convenient interior dividers and exterior silicone band keep foods in their place while out and about.
$36
Shop Now >>
These linen tea towels bring a splash of color to your picnic. Use them as a picnic-ready "place-setting" to snack and dine in style, and to clean up hands and spills as an eco-friendly alternative to paper napkins. Once your picnic is over, simply toss them in the wash and they'll be ready for daily use in your kitchen. The pure linen material gets softer with every wash too!
$34
Shop Now >>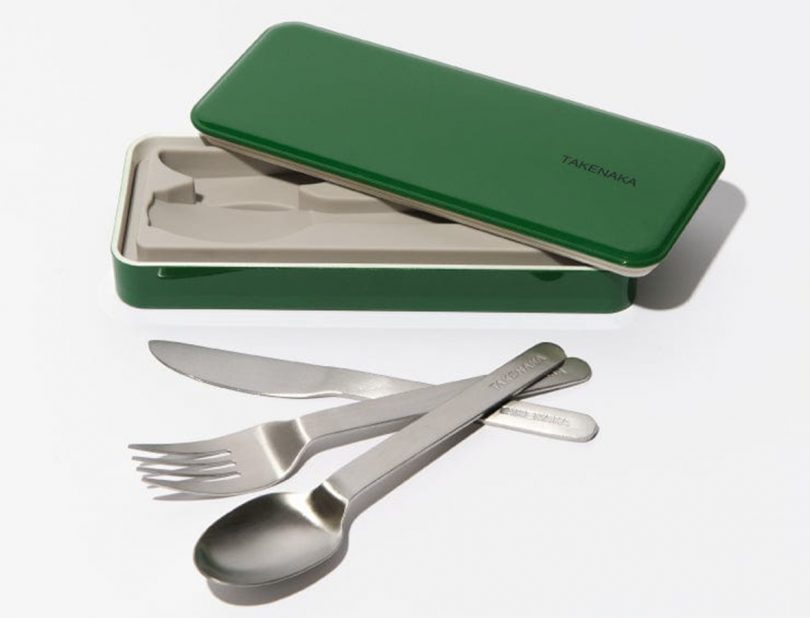 Because nothing kills the picnic vibe quite like plastic cutlery snapping in your hand, Takenaka Bento Boxes created a set of reusable stainless-steel cutlery that's just as chic as their bento box counterparts. The knife, fork, and spoon come in a sleek carrying case, and are dishwasher safe for easy clean up once you're back home – making them a picnic staple.
$32
Shop Now >>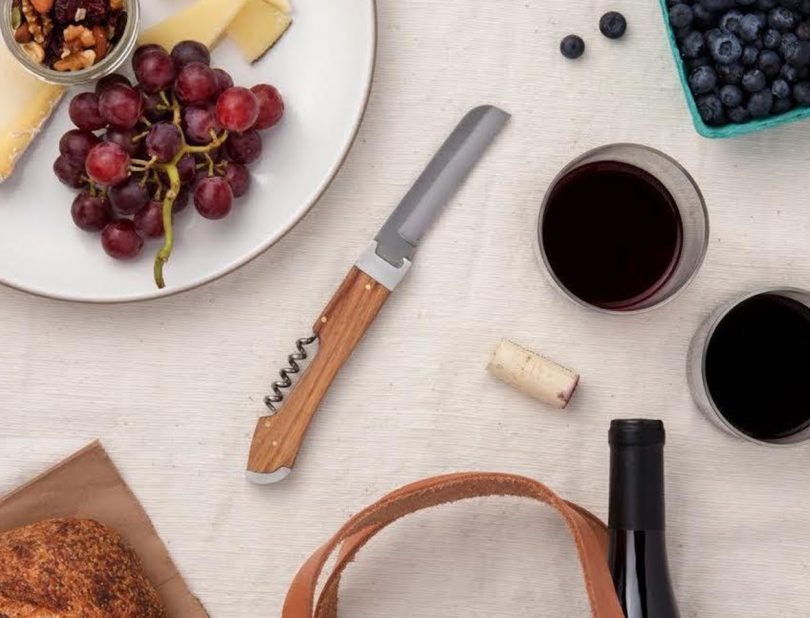 To spare future-you the awkwardness of having to ask fellow park goers for a bottle opener or corkscrew, get yourself a knife that's both. The Picnic Knife is the all-purpose tool you'll want on hand for picnics, beach days, barbecues, you name it. Crafted with water-resistant hardwood, stainless-steel, and polished brass, this well-made knife has a fold out corkscrew, built-in bottle opener, and a sharp, scalloped edge that'll cut through bread, meats, and cheeses with ease. It makes a great Father's Day gift too!
$35
Shop Now >>
W&P's Porter Bag is the ultimate multi-hyphenate. The reusable silicone bag helps you break up with disposable plastic bags and can be used to store pretty much anything. Use it to store snacks, sandwiches, and leftovers for your picnic, use it to prep frozen fruit for smoothies, or even use them for toiletries or other essentials while you travel. If you're a lover of multifunctional objects like me, you can't go wrong with the Porter in your arsenal.
$13
Shop Now >>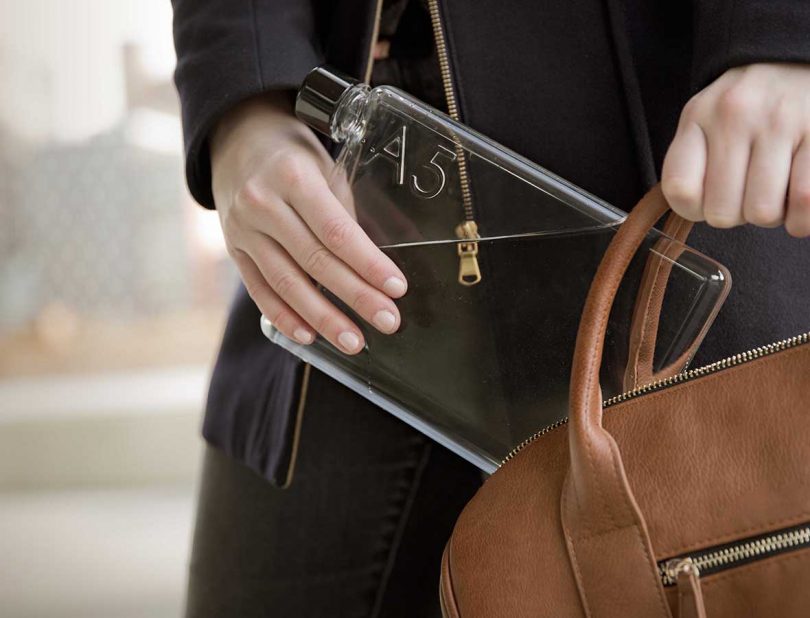 A modern and functional way to keep hydrated, the A5 Memobottle boasts a sleek, ergonomic design that saves space in your picnic bag. With its unique stationery inspired shape and transparent BPA-free plastic material, your water will suddenly take on a stylish, photo-worthy aesthetic that your average water vessel just can't deliver!
$36
Shop Now >>
Add a dose of pop art to your picnic with Slowtide's Keith Haring tapestry blanket. Made of 100% sustainably sourced cotton, the blanket's durable, heavy knit makes it perfect for picnics and cozy enough for use around the house. The modern, black and white colorway delivers a satisfying visual contrast in outdoor spaces and looks just as good slung over your couch, draped on the edge of your bed, or hung up on the wall!
$150
Shop Now >>
While I've got nothing against the traditional wicker picnic basket, the Notabag's award-winning convertible design has it beat. Use it as a backpack to store all of your picnic must-haves or carry it like a tote by tugging on the straps. The smart design is incredibly convenient for days spent out and about, and its collapsible form makes it a bag you'll want to have on hand at all times. This limited-edition style designed in collaboration with Netherlands-based artists, We Are Out Of Office, boasts a colorful print that's ready for spring and summer outings.
$28
Shop Now >>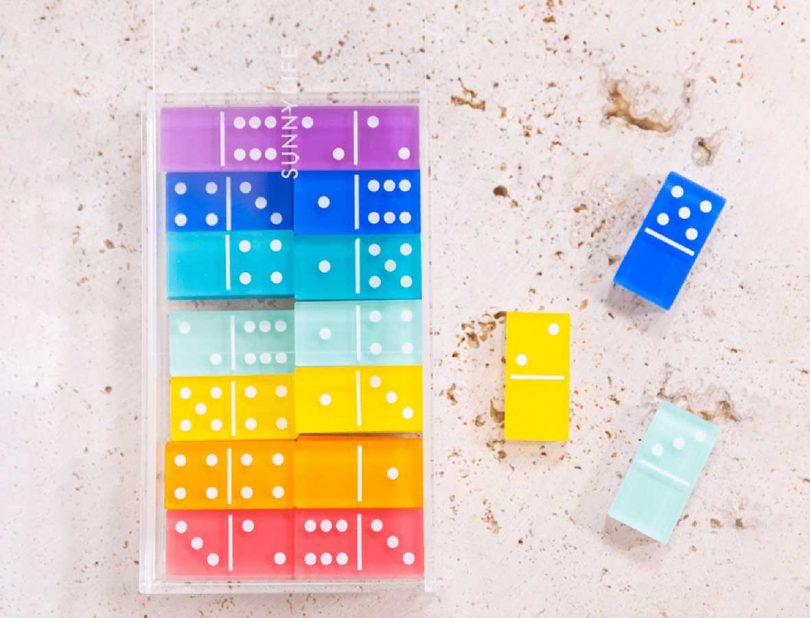 These Lucite Dominoes make the perfect piece of picnic entertainment. Comprised of a rainbow spectrum of transparent, multicolored pieces, this fashion forward gaming set is conveniently sized for travel – perfect for storing in your picnic bag and packing up at a moment's notice with no fuss.
$80
Shop Now >>
Shopping these picnic-ready picks? Share a photo of your picnic and tag us @designmilk to be reposted on our Instagram! 
Source: design-milk