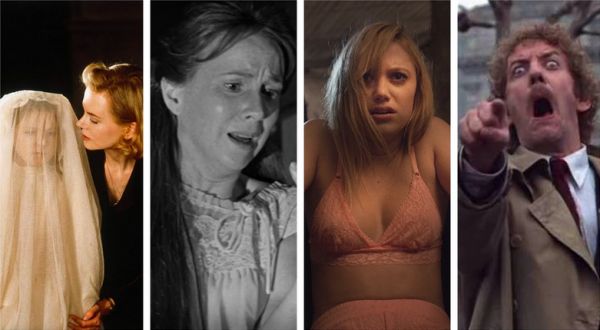 A list of scary but not gory horror movies will draw the attention of 1. people who like the thrill of horror, but become ill at the sight of blood and gore, 2. those of us who decry the cheap tactics of blood-and-guts movies and long for the days of carefully-crafted suspense and dread, and 3. people who have spent months binge-watching TV series at home and want to try something different. That's probably most of us, in one category or another. The list was compiled by Beth Elderkin, who has a condition that makes her pass out at the sight of blood. Yet she is a movie buff, and keeps watching so that you don't have to.
I used to faint a couple of times per year until I learned to mitigate it, although it can still happen (the latest episode was in January). Since then, I've gotten to the point where I can watch an episode of Game of Thrones or Westworld, but I have to close my eyes occasionally. And don't even get me started on scary movies. Some of the best horror films and franchises of our time, like Get Out, The Witch, American Horror Story, and Crimson Peak are pretty much off the table. I can sometimes work my way around them if I close my eyes a bunch, but what's the fun in that? Sometimes I want to be free to be scared, without worrying if it's going to make me keel over.
Check out the ten films at io9.
Source: neatorama