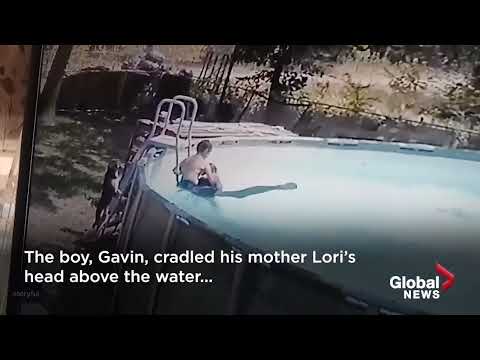 The above video shows a complete and riveting story in a minute in just a half.
Fox News reports that, on August 5, Lori Keeney of Kingston, Oklahoma was swimming her backyard pool when she had a seizure and sank into the water. Her 10-year old son, Gavin, saw what was happening and rushed to jump into the water and keep her head above the water.
That's a big job for such a small boy and Gavin called out for help. His father rushed over, got into the pool, and helped lift up the woman until the seizure ended.
In the final few seconds of this compelling slice time, the family embraced.
-via Instapundit
Source: neatorama