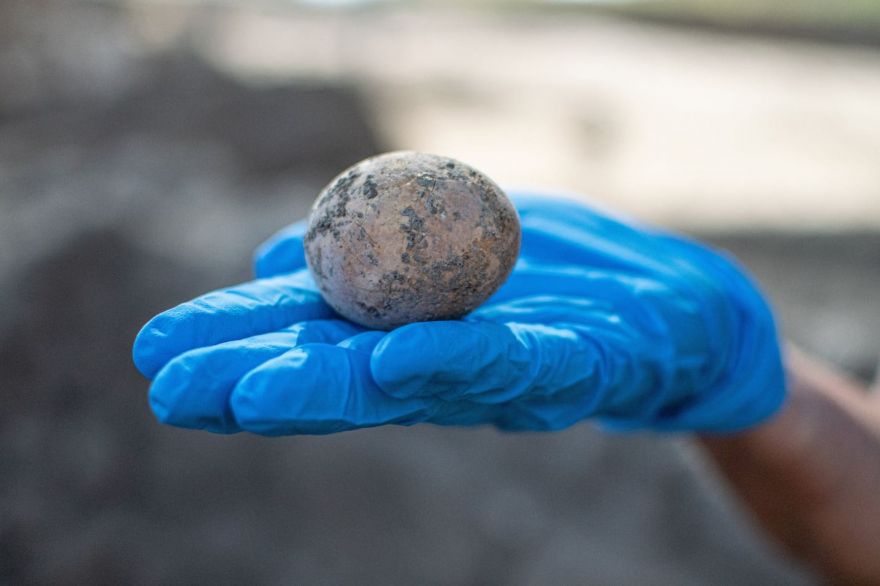 In the ancient industrial zone of Yavneh, Israel, archaeologists from the Israel Antiquities Authority (IAA) stumbled across an extremely rare object: a 1,000-year-old chicken egg, which lay on the cesspit of the ancient city's industrial zone, untouched and undisturbed.
"We were astonished to find it," IAA archaeologist Alla Nagorsky told the [Haaretz] newspaper. "From time to time we find fragments of eggshells, but a whole egg is extraordinary."
Even more surprising, the egg did not decay or rot, as it was encased in soft waste.
Unfortunately, the said archaeologists accidentally broke the egg in the lab. Nagorsky, however, comforted the world, saying that the egg had to be broken at some point anyway. Fortunately, some yolk remained in the shell and that yolk "is now being tested for DNA."
Despite the accidental lab omelet, the archeologists are excited by the astonishing find.
(Image Credit: Yoli Schwartz/ Israel Antiquities Authority/ Haaretz)
Source: neatorama