Walking around New York's Lower East Side, you'll start to notice there is a little more art than usual around the already artistic neighborhood. This is because art exhibition Women x Women, featuring 11 female artists from around the world, has taken over some of the area's walls, corners, windows, and buildings. Sponsored by Absolut Art, a division of Absolut Vodka focusing on making contemporary art more accessible, and Tictail Market, a brick-and-mortar and online marketplace for artists, participants who sell work in both Absolut Art and Tictail were asked to develop a self-portrait or another kind of work that represents their personal understanding of what it means to be female, what their experience is with portrayals of women in art, and how they react to the male gaze.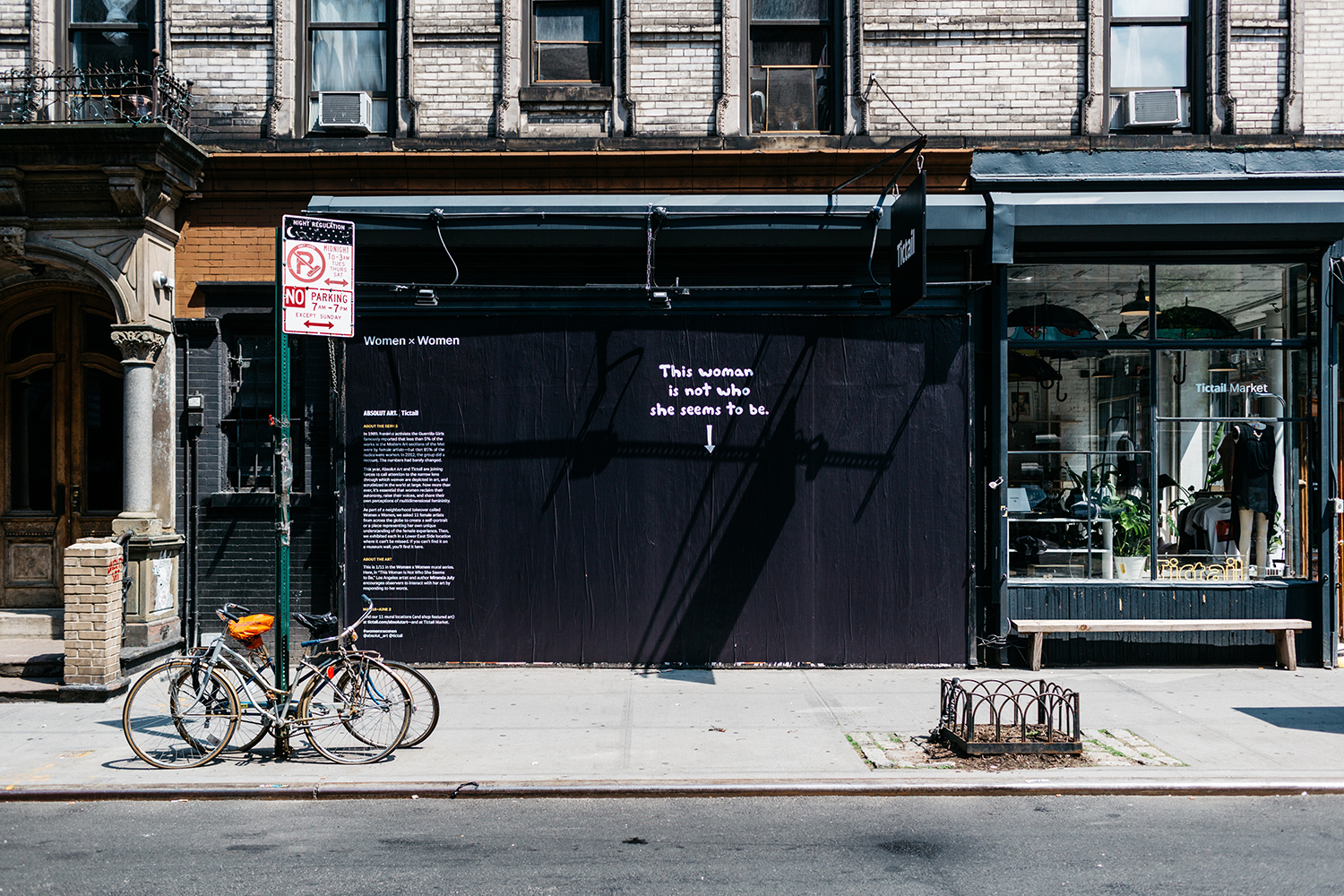 For artist Elise Peterson, that means "Mammy Wata," a collage she says she developed to liberate the "mammy" stereotype so she has agency over her body, morphing her with Mami Wata, a mermaid-like female spirit representing sexuality, fidelity, and healing that's venerated across Africa and its diaspora. For artist Kristin Texeira, that means "Many Mothers," a collection of abstracted images of the women who became her mothers, mentors, and teachers represented by favorite trinkets, gadgets, or even condiments Texeira says call these women to mind. Miranda July went a more literal route, with a mural of white bubble letters on a black backdrop on the side of Tictail's Orchard Street store simply reading, "This woman is not who she seems to be," with an arrow pointing downwards. On the preview tour, women pause to take pictures with it.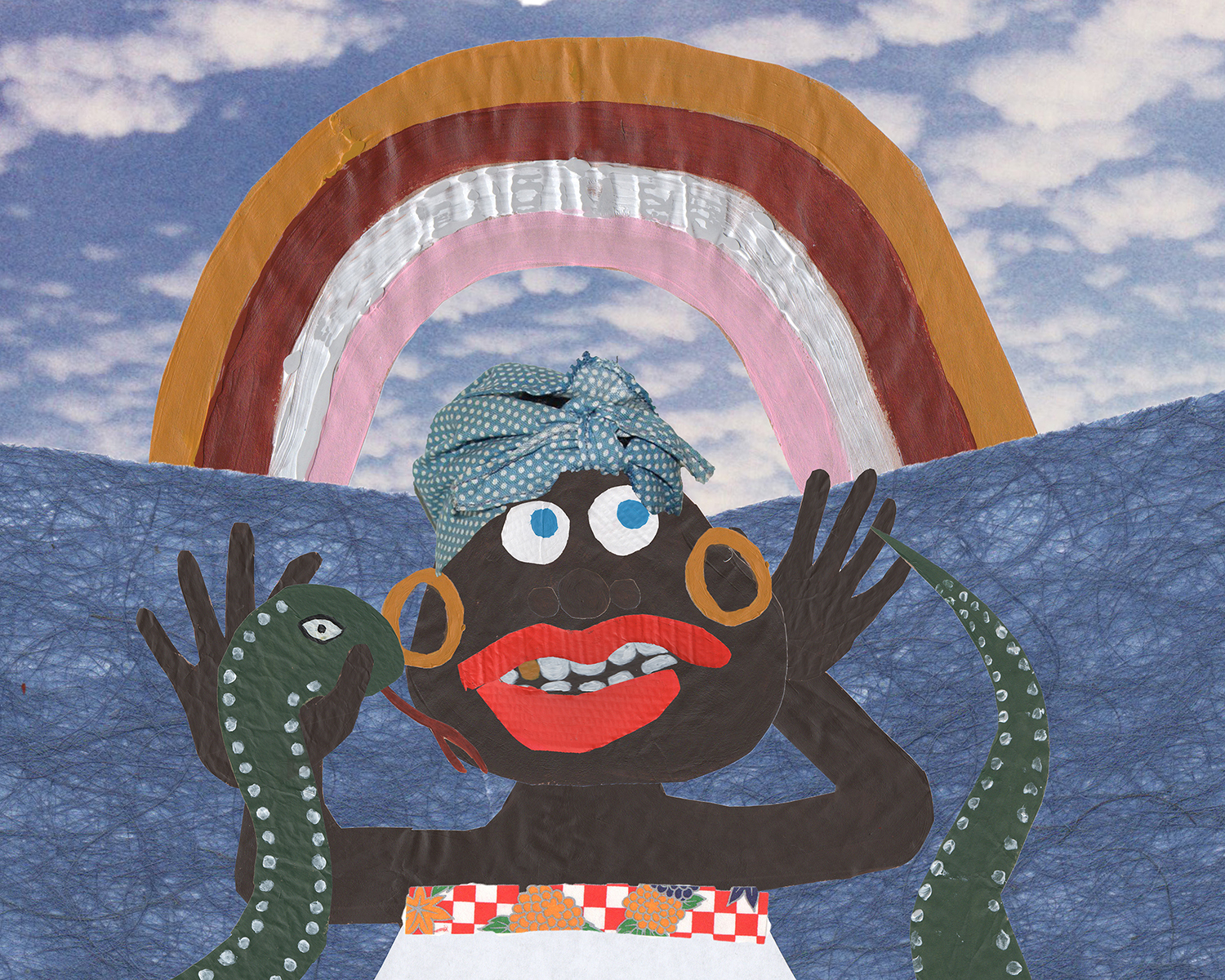 The exhibition is inspired by the Guerilla Girls' 1989 and 2012 surveys of the Modern Art section at the Metropolitan Museum of Art, which found that while 85% of the nudes on view were of women, that just 5% of the works in the collection were actually by women. From the initial survey to the most recent survey, the numbers hardly changed at all. The representation of women in the art world, the Guerilla Girls resolved, was something that needed to change. There's no doubt this is true, especially in our current political climate, and an all-female art show is definitely a way to challenge that.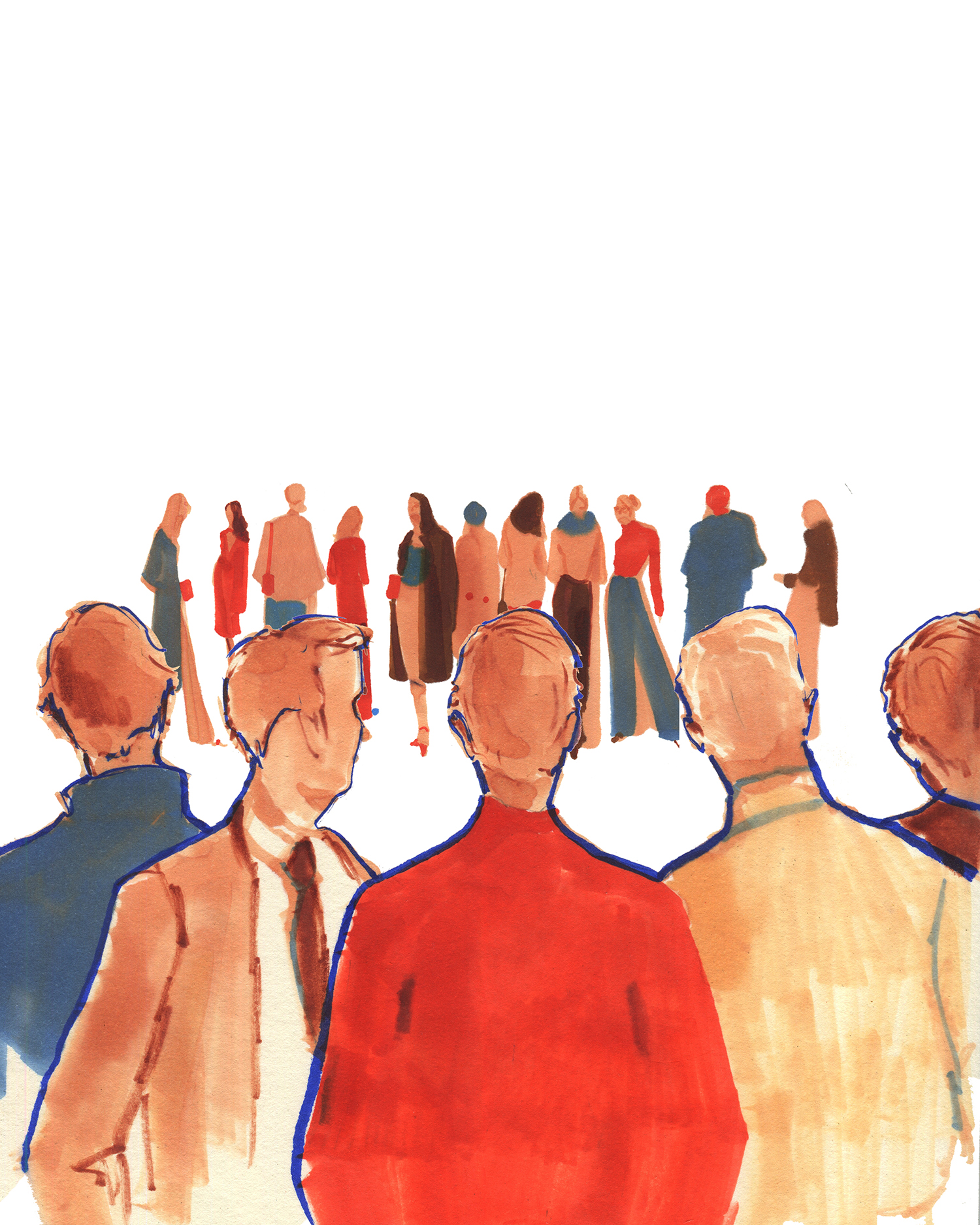 There are now 11 large works from a diverse group of emerging and established female artists all across the Lower East Side. Representation is in their hands. Voices are being heard. Both weekend guided tours of the exhibition were sold out. (If you'd like to do your own guided tour of the exhibition, which is on view until June 2, check out the map here.) People can purchase affordable, limited-edition prints of the work to hang in their homes, which can pay artists and put women's work into more places, making it more commonplace. If there are enough shows like this, maybe one day women will be included in exhibitions at the same rate as their male counterparts, making the term "woman artist" or "female artist" obsolete.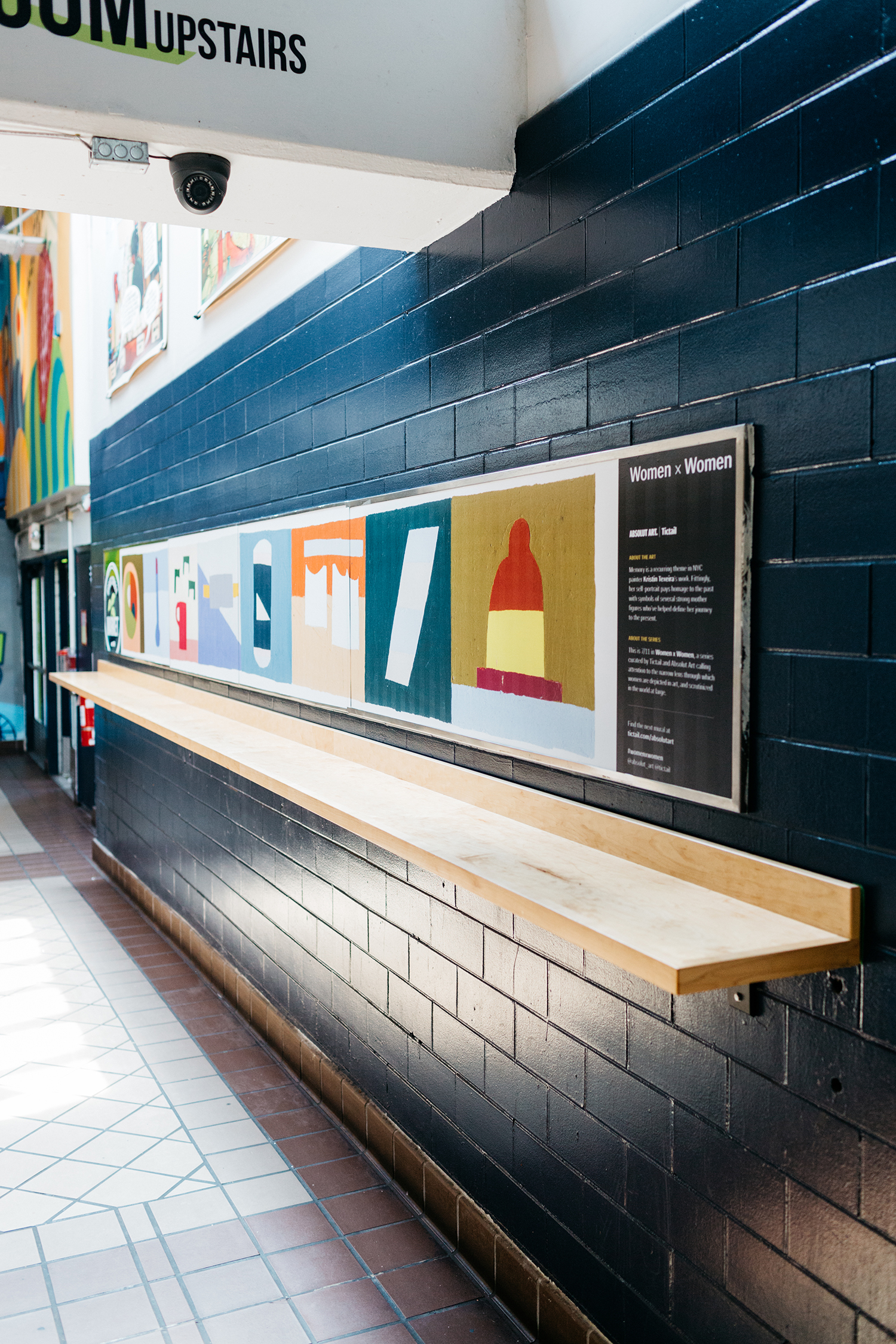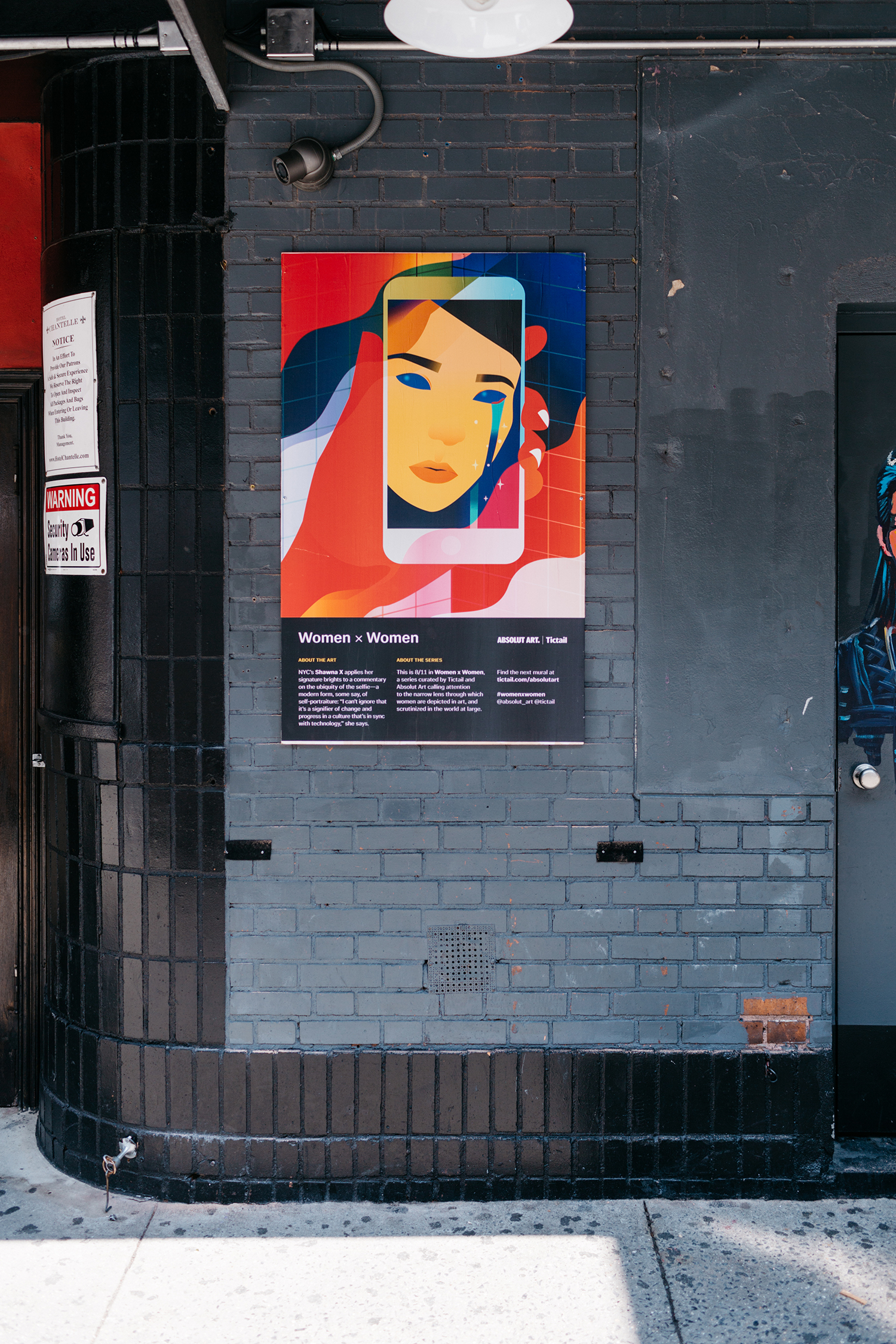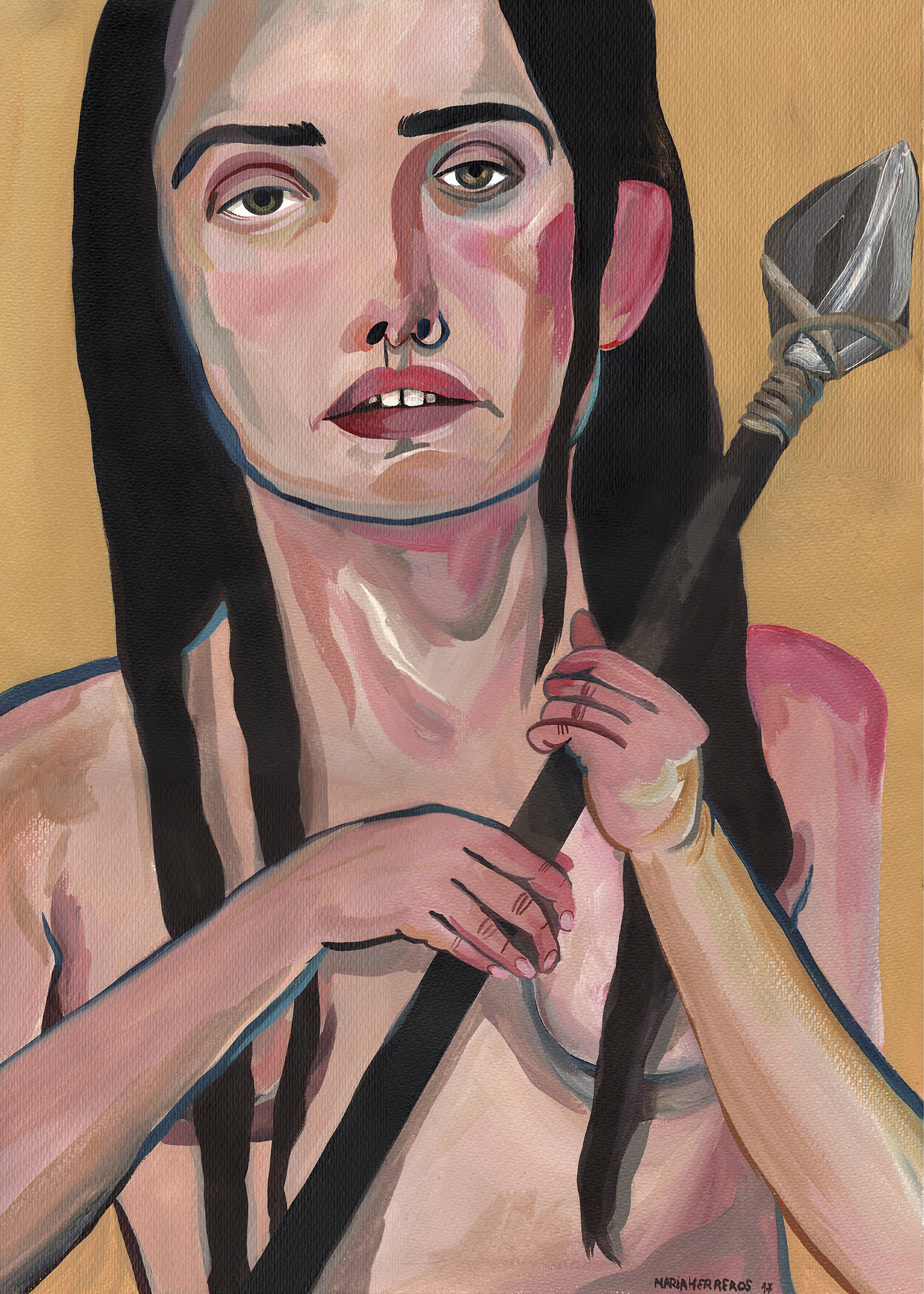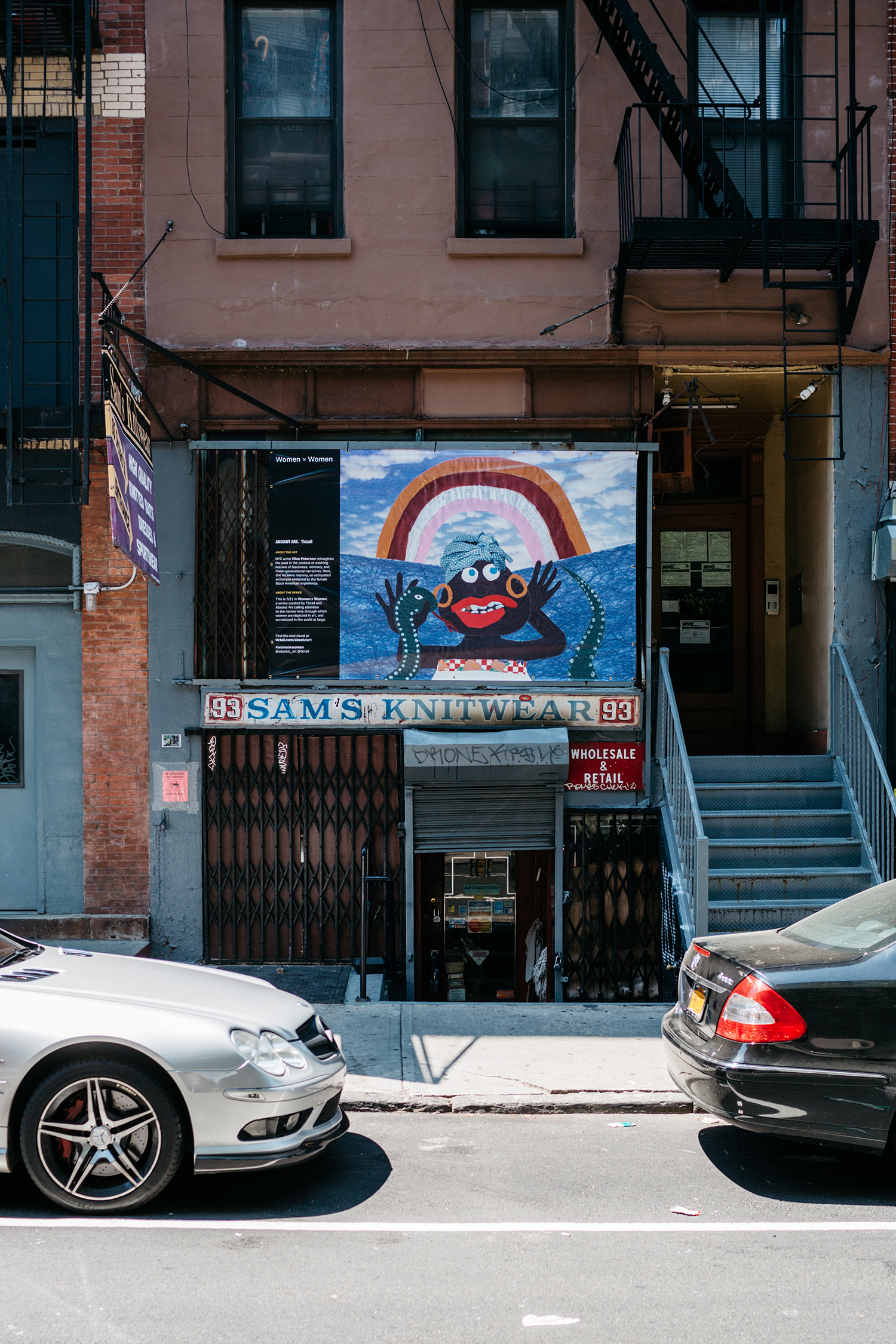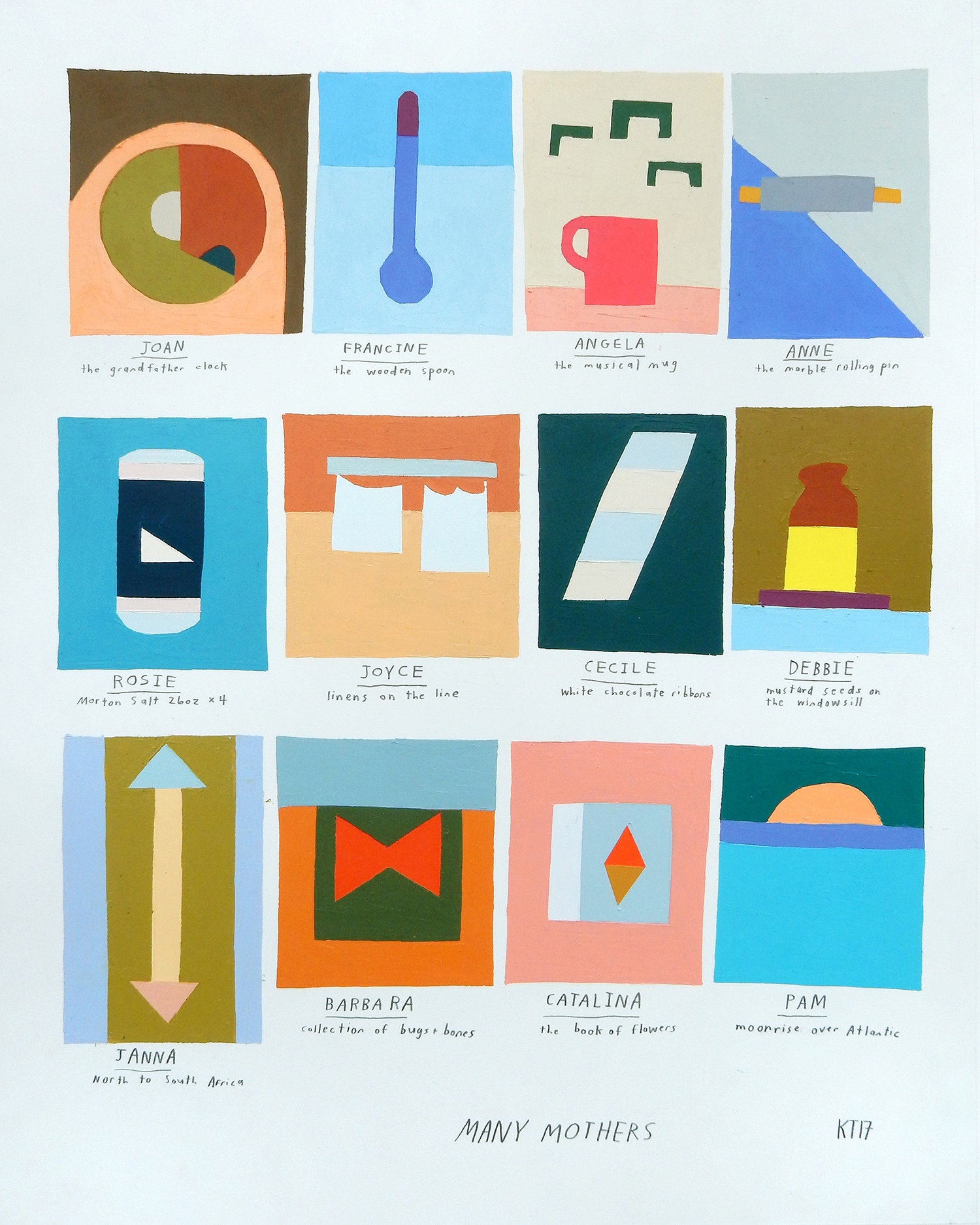 Women x Women is on view on New York's Lower East Side until June 2.
Related:
[NSFW] 60 Contemporary Artists Made Works to Honor Inspiring Women
'SHE INSPIRES' at a Massive Exhibition That Pays Homage to Important Women
LA Highlights Women's Innovations in Digital Media Arts
Source: vice.com