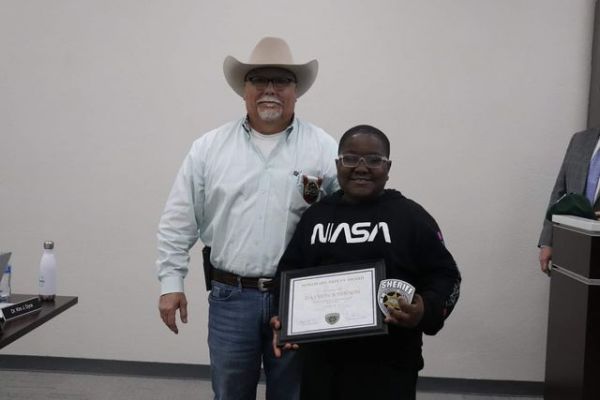 Saving lives is getting to be a habit for 11-year old Drayvon Johnson. This young man from Muskogee, Oklahoma saved the lives of two people on the same day. Essense magazine shares his story.
The first time was one morning when, at school, another student used his teeth to pry open a water bottle. The cap fell into his mouth and he began to choke. The student staggered into Drayvon's classroom, where our hero performed the Heimlich maneuver.
The second came that afternoon, while Drayvon was walking home from school. He saw an elderly woman trying to flee a burning house. She used a walker and thus could not move quickly. Drayvon rushed across the street and pulled her to safety.
And he's just getting started. Drayvon wants to be an EMT when he grows up, so we can expect more stories like this in the future.
Drayvon has been honored by his local school board and the county sheriff's office. In the above photo, he poses with an undersheriff while receiving the title of an honorary deputy.
-via Hadro | Photo: Muskogee County Sheriff's Office
Source: neatorama