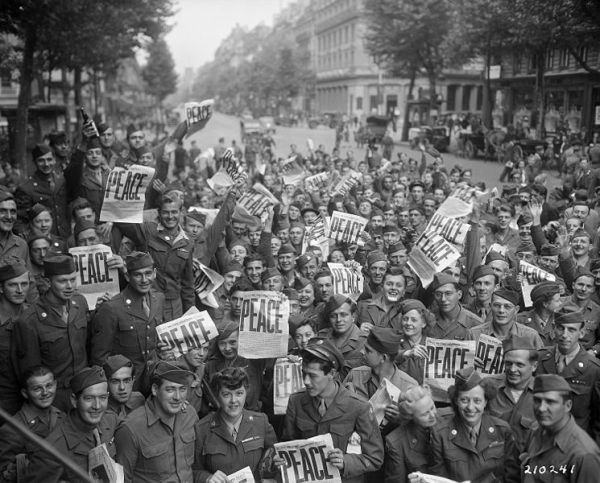 We are coming up on the 75th anniversary of the end of World War II. The conclusion of the biggest event of the 20th century is celebrated on a specific day, which is different depending on where you are, but was actually a series of steps wrapping up the war. Still, the surrender of Japan on August 14, 1945, is a milestone we don't see in wars that have been waged since then. And you might be surprised at how much you don't know about how the war actually ended. For example, 
6. The Soviet Union declared war on Japan less than a month before World War II ended.

At the Allies' Tehran Conference in November 1943, the Soviet Union had agreed to declare war on Japan three months after Germany's surrender to force an end to World War II while retaking occupied territory from Japan. That day came on August 8, 1945. About 1.6 million Soviet troops were swiftly dispatched to Japanese-occupied Manchuria (modern-day northeastern China). The USSR inflicted heavy losses during their engagements with Japanese forces in China, Korea, and the Kuril Islands.
You can't blame the Soviets for wanting a three-month breathing period -and it no doubt took most of that time to move troops across Eurasia. Read more about the many steps taken to officially end World War II at Mental Floss. 
(Image credit: Office of the Chief Signal Officer collection) 
Source: neatorama