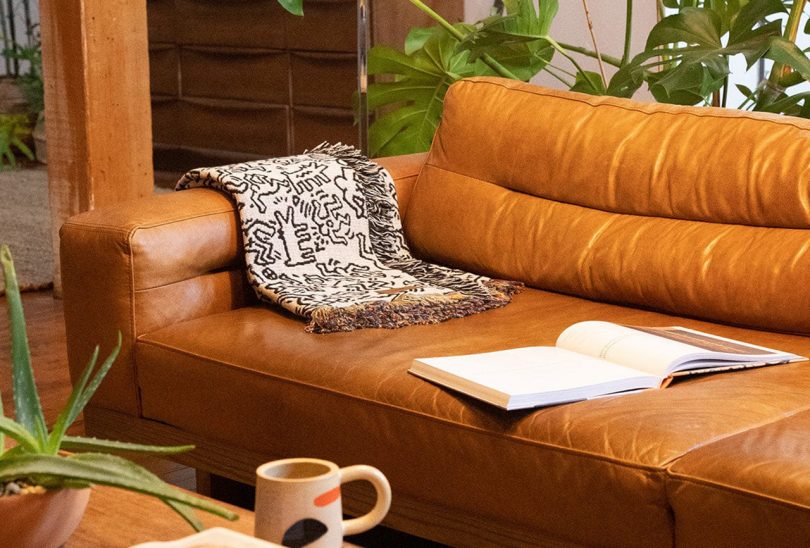 In this day and age, moving house is no easy feat. If you or someone you know is able to secure a new lease or (miraculously) buy a home in this hellish housing market – congratulations are most definitely in order! Commemorate the major life milestone with a tasteful and modern housewarming gift that the new homeowners will love and reach for every day. Besides, they'll be facing a laundry list of expenses as they furnish their new pad – from furniture and lighting to linens and dishware – so why not help lighten the load by taking something off their list? Whether you're looking to gift design-driven goods fit for housekeeping or modern decorative finds to spruce up the space, we've curated the ultimate list of housewarming gift ideas that'll help turn a new house into a home. Find more in the Design Milk Shop!
These MENU Bottle Grinders are a longtime Design Milk team favorite – and for good reason! They boast a minimalist look that sits at the intersection between Nordic cool and Japandi design aesthetics, making them a seamless fit in any kitchen. The bottle-like shape cleverly tricks the eye into thinking that these salt and pepper grinders are decorative accents in your kitchen, when really, they're both. Simply hold the bottle upside down and twist for an efficacious grind, every time.
$100
Shop Now >>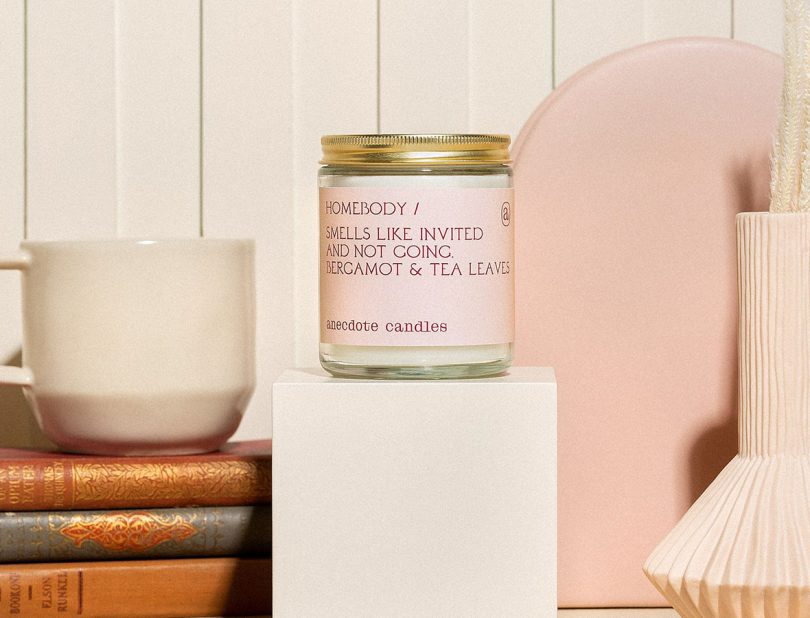 Anecdote makes unique, delicious scents for every mood and occasion, and their latest – the Homebody Candle – makes for a perfect housewarming gift. A fresh and comforting blend of bergamot, citron, and lemon layered on a base of jasmine and green tea, the soothing scent of the Homebody Candle will casually drift across your space, saying "why go out, when we can stay in?"
$26
Shop Now >>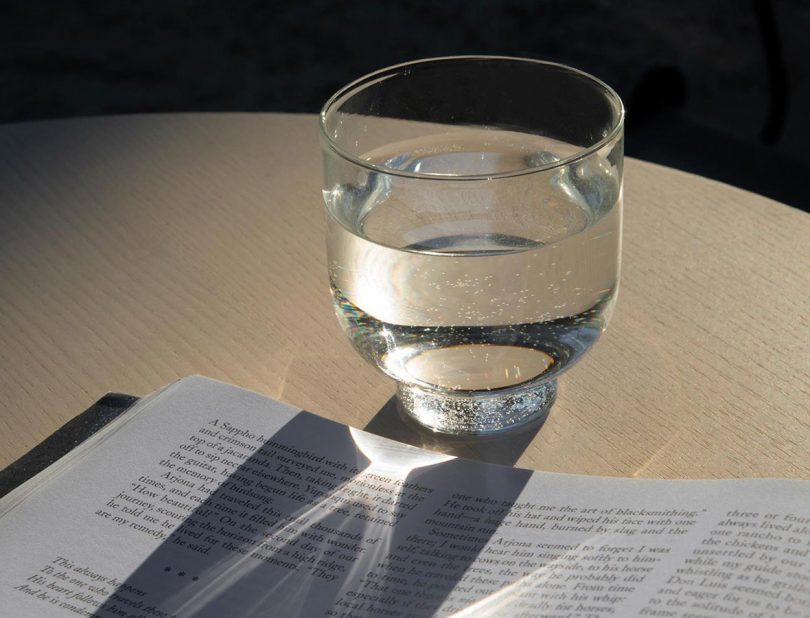 Spare the new homeowners from their solo cup era and treat them to a modern set of glassware that's guaranteed to stand the test of time. Departo's modern glassware range features a pillared base, and a chic, curved body that feels as good in your hands as it looks in your cupboard. Fit for water, juice, wine, or short cocktails, their Low Glasses are a luxe, everyday staple without the luxury price tag. Choose between clear, smoke (gray-tinted), or blue tint colors or mix and match with their High Glasses to build your own set!
$92 for a set of 8
Shop Now >>
Made in collaboration with Artestar, this blanket brings the iconic, graphic works of Keith Haring to your living room. The plush, oversized throw blanket is made of a 100% sustainably sourced cotton, and is Slowtide's heaviest blanket yet, for maximum coziness. Style it on your couch, across your bedspread, or on an accent chair for an instant pop of Haring. Even better, the Breakers Blanket can be hung as a tapestry or used outdoors as a picnic blanket – just the kind of multifunctional home accent we love!
$150
Shop Now >>
Fresh flowers have a way of making a new space feel instantly homey and comfortable, so for a housewarming gift, treat the new homeowners with a blooming bouquet in a decorative vase they'll keep forever. Our pick? Capra Designs' Etta Vase. Designed in Australia and inspired by an imaginary landscape, the Etta Vase plays with background and foreground with its large curve that delivers a crisp contrast against the vessel's mauve colored base – turning an ordinary bouquet into a sculptural work of art!
$75
Shop Now >>
Created using 3D printing software, the Fondra Planter ("fondra" in French translates to "will melt") planter mimics the effect of gravitational impact, making the curvy planter look like two squishy forms stacked on top of each other. In reality, the base of the Fondra houses a water reservoir and sub-irrigation system that allows plants to drink water at their own pace to avoid overwatering.
$89
Shop Now >>
Organizing is never really done when you're moving into a new place, so help make it easy by giving a modern storage solution as a housewarming gift. These Medium Wire Baskets are a seamless addition to any room, closet, or cabinet. The stylish (and scratch resistant) steel baskets bring order and tidiness to the most cluttered of corners and fit everything from rolls of toilet paper and cleaning supplies to pantry staples, toiletries, and personal care.
$72
Shop Now >>
These asterisk shaped candleholders bring a playful, graphic touch to any home surface. Designed by Studio Den Den for Tortuga, the double-sided candleholders are hand-tooled in small batches using natural wood. We love the modern juxtaposition of the candleholder's natural wood grain and the modern, type-inspired shape. Find them in walnut, lilac, and flame tinted finishes, and complete the set by adding Tortuga's matching Asterisk Trivet to the mix!
$71+
Shop Now >>
Moving calls for cleaning. Lots of it. So instead of creating more waste by using paper towels or conventional cleaning wipes, give the gift of a more sustainable, planet-friendly option in the form of Biom's Sanitizing Wipes. The 100% plant-based wipes are plastic-free and biodegradable, which means you don't have to worry about them ending up in a landfill. Use them to clean everything from your hands, phones, and doorknobs, to remotes, toilet seats, and high touch areas for an eco-conscious clean you can trust. The best part? The chic, pod-like container is refillable. It looks great on your countertop, too!
$55
Shop Now >>
These Teakwood Chopping Boards are the housewarming gifts that keep on giving. New homeowners will love having a trusty cutting board duo on hand as they get the hang of a new kitchen, and the durable teakwood can handle all of the cutting and chopping that everyday cooking requires. And when it's time to serve, the handcrafted boards make for a beautiful serving piece! Curved corners and a modern, ovular handle make these boards a staple on your tabletop.
$50
Shop Now >>
The Wick LED Candlelight is the housewarming gift that new homeowners didn't even know they needed. The modern candlelight totally reimagines the classic candleholder form – with a matte, plated aluminum finish, sleek profile, and ergonomic carrying ring that lets you take it from room to room with no fuss. The dimmable light source offers a range of light settings to suit any situation, whether you want to light your path to the kitchen for a midnight snack, illuminate the pages of your favorite book, or create a soft, intimate ambiance.
$149
Shop Now >>
This Fors Studio Tea Set makes for a beautiful and functional housewarming gift. Made of resilient bone china, this polished ceramic set features smooth curves and modern forms that anyone will be glad to have on their table. Complete with a small teapot and two small cups, the set is perfect for slow mornings and catch-up moments between couples and friends. Once your gift recipient has experienced these, they'll want to expand their Fors Studio collection!
$111
Shop Now >>
>>> For more housewarming gift ideas, visit the Design Milk Shop here! <<<
Source: design-milk