When Nathan Sawaya was 10 years old he remembers not being allowed to have a dog, a problem many children are likely faced with, more often solved with a little bit of imagination."One of the things they [my parents] did let me have was a 36 square foot Lego city," Sawaya tells Creators. "So I tore down that city and built myself my very own life size dog."
That was the moment when Sawaya realized the opportunities creative thinking could offer, propelling him to decide much later to leave behind his affluent attorney life in Manhattan to become a full-time artist. He predominately works with Lego.
"When I first started out I was doing representational art," says Sawaya. "I would look around my apartment and think, 'Can I make an apple out of Lego? Can I make a pencil out of Lego but make that pencil 8 feet tall?'"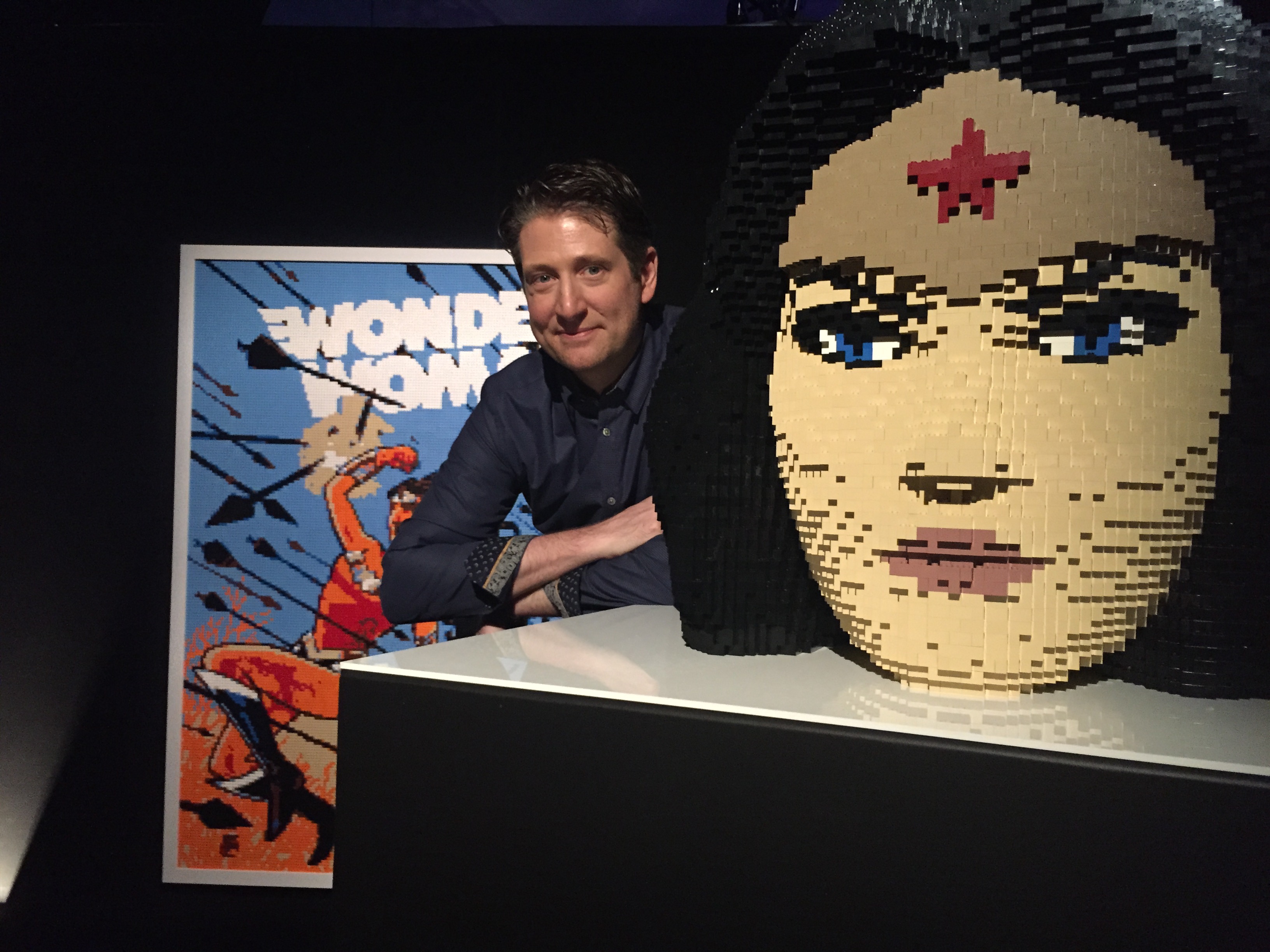 Sawaya has developed his practice under different themes and dimensions, creating his own artistic interpretations of practically anything — as long as it's made out of Lego. His latest show The Art of the Brick: DC Super Heroes in London, takes on comic book lore.
"This exhibit goes back to a time of really rough concepts exploring good and evil," says Sawaya. "That led me to heroes and villains. It just made sense to turn to the pages of comic books."
DC fans should definitely pay a visit. A series of galleries contain massive sculptures of iconic heroes and bad guys, from Batman and the Joker to Harley Quinn. There is a space dedicated to more abstract, or cube like, sculptures as well, Sawaya typically preferring to use rectangular pieces in his work.
"Since I'm interpreting other people's characters this was a different experience for me," says Sawaya. "These characters have 75 years of history that I get to draw on but, in the same sense, that's 75 years of ideas that have already been done, so how do we do something different?"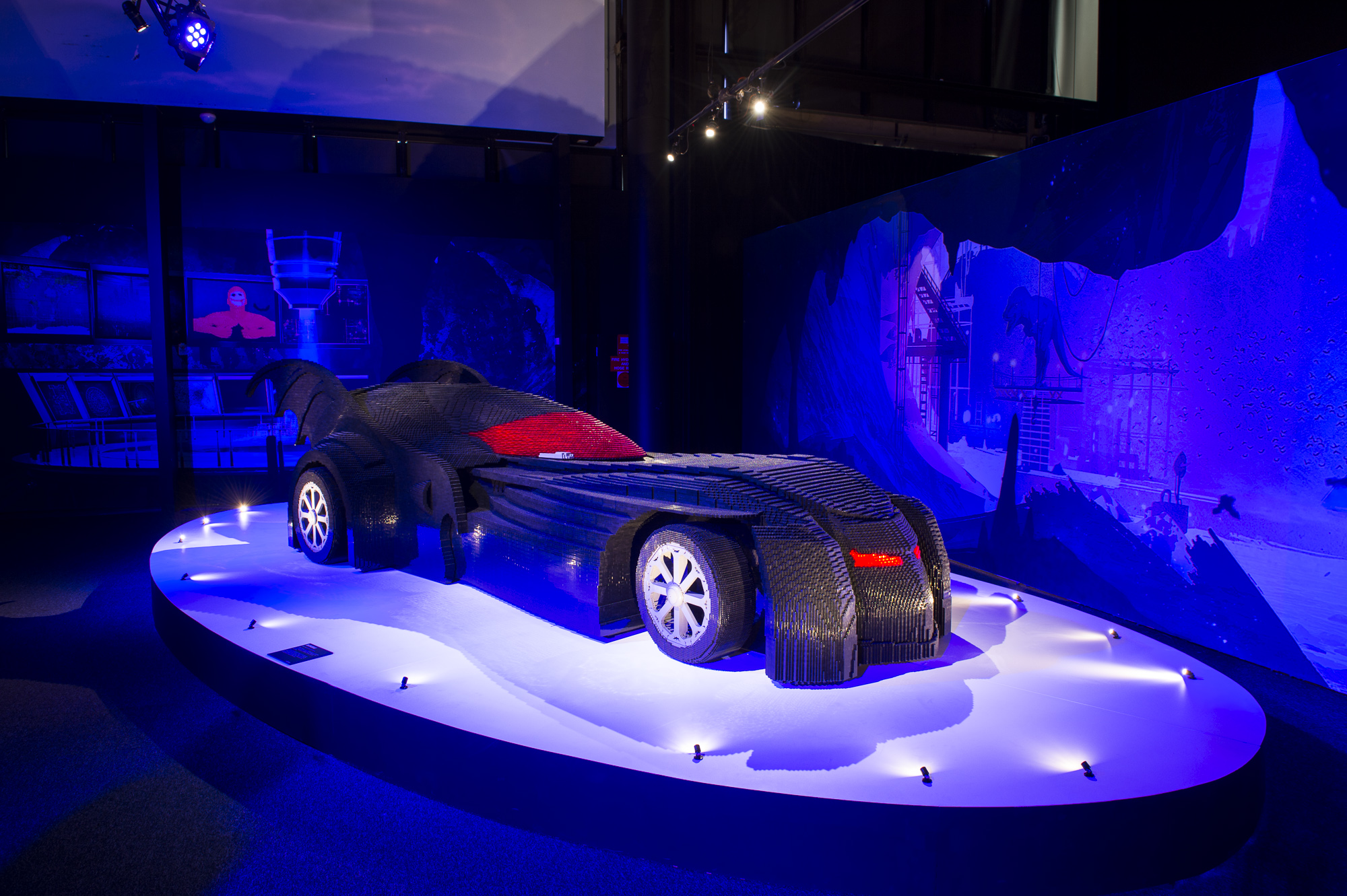 A lot of this is about how to turn a 2D drawing into a 3D structure, something Saway thinks Lego works particularly well for, both in scale and the allowance for creativity. "When you see the art up close you see all of those right angles, distinct lines and sharp corners," explains Sawaya. "But then you back away, you see the piece from a different perspective and all those corners blend into curves. So what was a bunch of sharp angles is now a curve."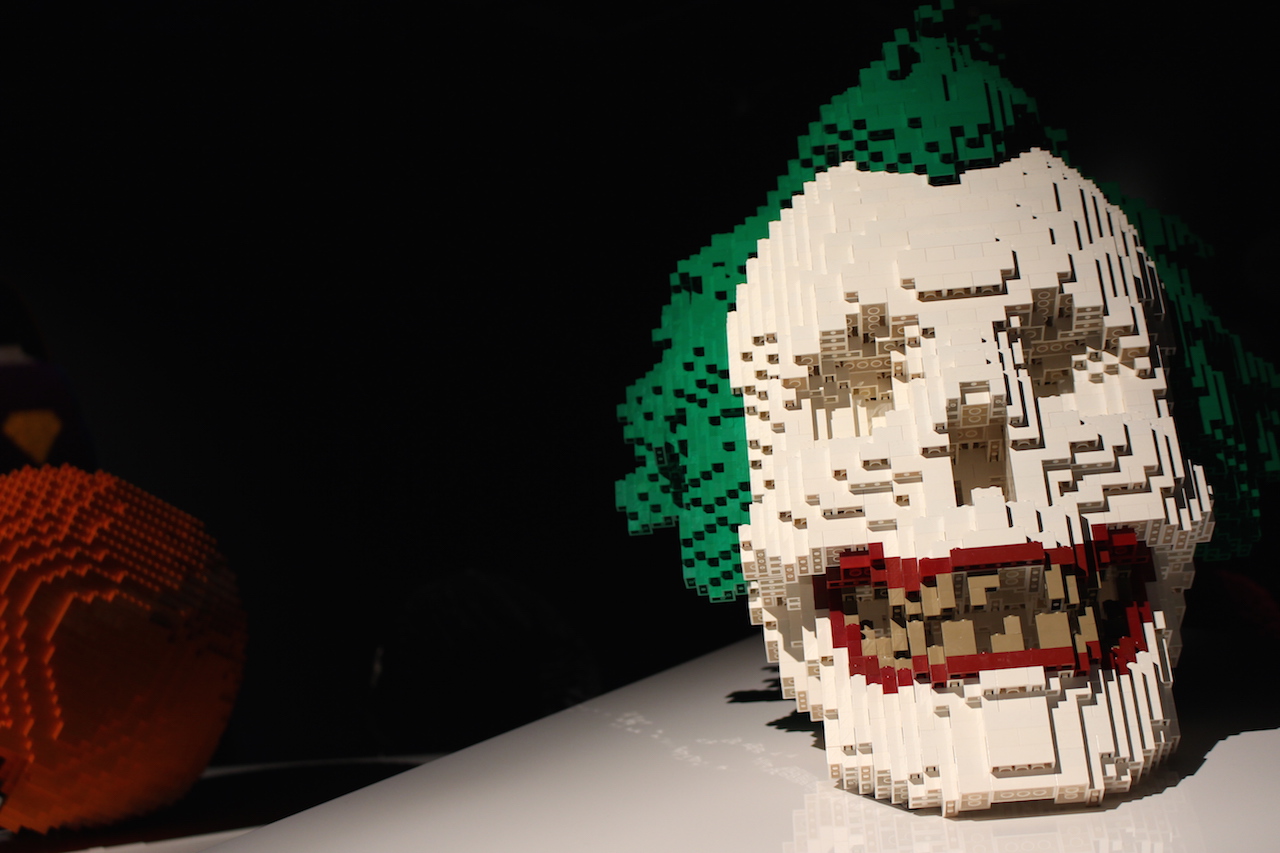 With an art studio filled with six million Lego bricks, all organized by size and color, Sawaya sees himself continuing to work with the popular toy as material, enjoying how it's use within a contemporary art piece helps engage with beginners to art, or in this case DC characters.
"I want to use Lego in a new way," says Sawaya. "I keep experimenting. I've been using Lego in photography, just trying to keep pushing it in different directions. This exhibit has been interesting because I've got to engage with comic book artists, a type of artist that I'd never thought I'd collaborate with, yet we found common ground."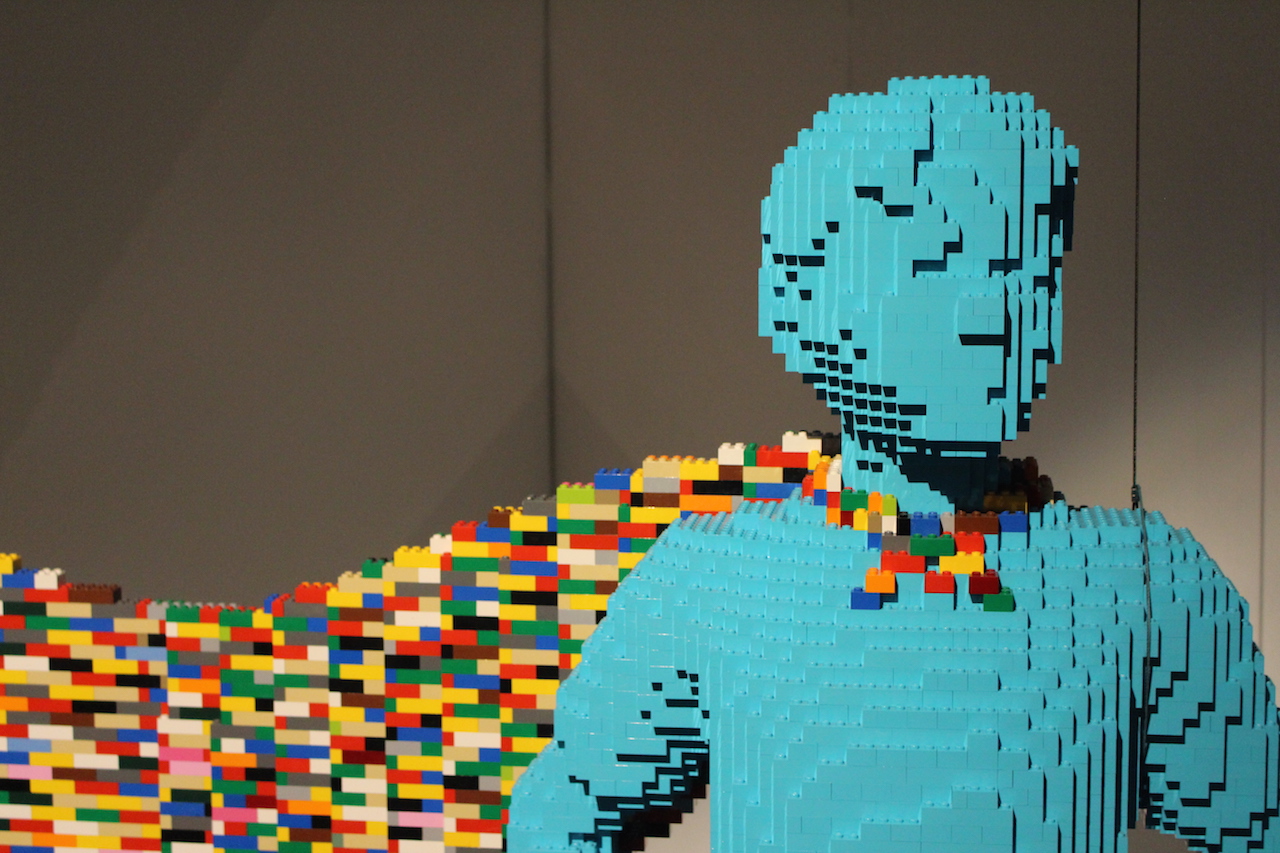 The Art of the Brick: DC Super Heroes is on now at London's South Bank. Find out more here. 
Related:
Stack, Stack, Light: Illuminate Your Lego Creations
LEGO Portraits Depict Intimate Moments with Women
This Turntable Is Made of 2,405 Lego
Source: vice.com