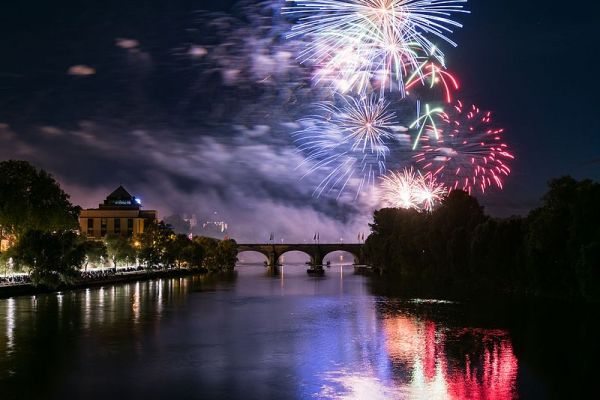 Happy Bastille Day! That's an English term for la Fête Nationale, the French National Holiday, celebrated every year on July 14th. It commemorates the storming of Paris' Bastille prison, a turning point in the French Revolution, in which citizens overthrew the absolute monarchy of King Louis XVI and established France as a republic. But that's not all that the holiday commemorates. In fact, the National Holiday could have been one of several dates.
Alternatives were numerous. To some, September 21 looked attractive, since the original French Republic was created on that day in 1792. Others favored February 24, which marked the birth of France's second republic. Another option was August 4, the anniversary of the feudal system's abolishment.

Ultimately, though, July 14 managed to win out. After all, the date marks not one but two very important anniversaries: 1789's attack on the Bastille and 1790's peaceful, unifying Festival of the Federation. So by choosing July 14, the senate invited all citizens to decide for themselves which of these events they'd rather celebrate. As Senator Henri Martell argued, anyone who had reservations about the first July 14 could still embrace the second. Personally, he revered the latter. In his own words, July 14, 1790 was "the most beautiful day in the history of France, possibly in the history of mankind. It was on that day that national unity was finally accomplished."
Read more about the history and significance of Bastille Day at Mental Floss.
(Image credit: Ant°AM)
Source: neatorama