I think a lot of us can agree that we'll be happy to see 2017 come to an end. With that, it's time to welcome 2018 into our lives and that means a new calendar to keep us on track. Take a look at some of our favorite modern calendars to help ring in the new year.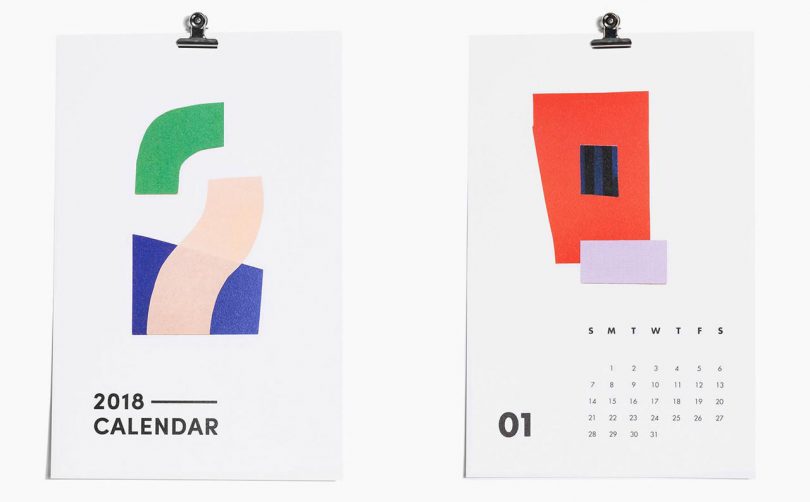 2018 Chad Kouri Wall Calendar \ $28
This calendar features a minimalist abstract design on white, high-quality paper for each month of the year .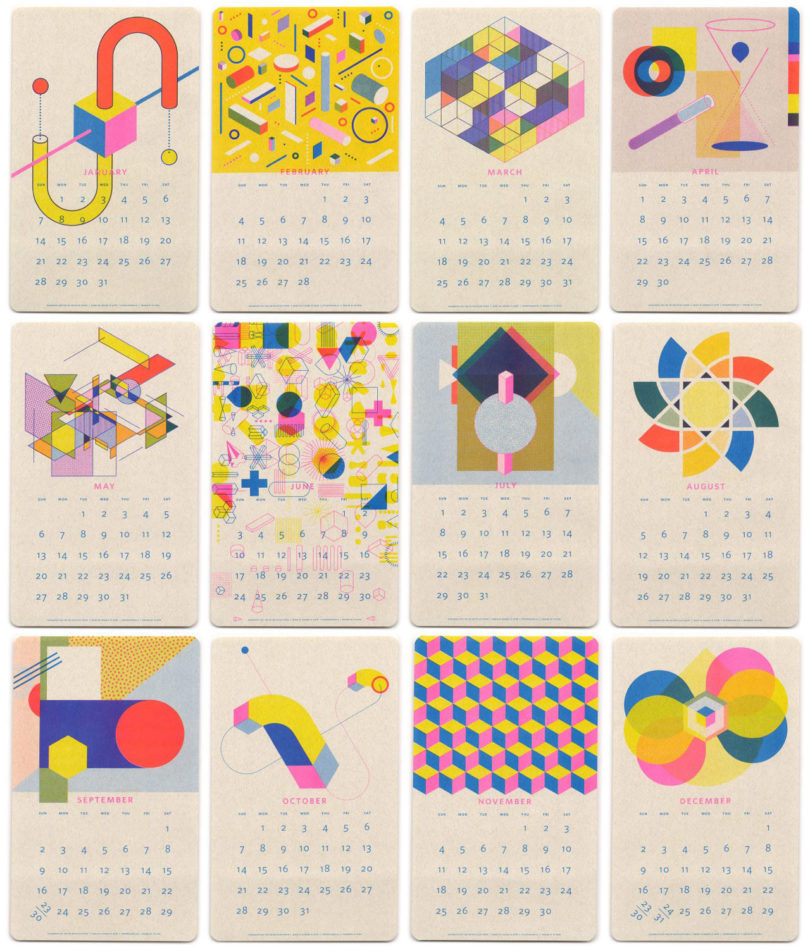 2018 Isometric Risograph Calendar by JP King \ $24 CAD
Always a favorite, this calendar is made from 100% recycled Oatmeal-Kraft paper with retro-inspired patterns printed in fluorescent pink, blue, and yellow inks.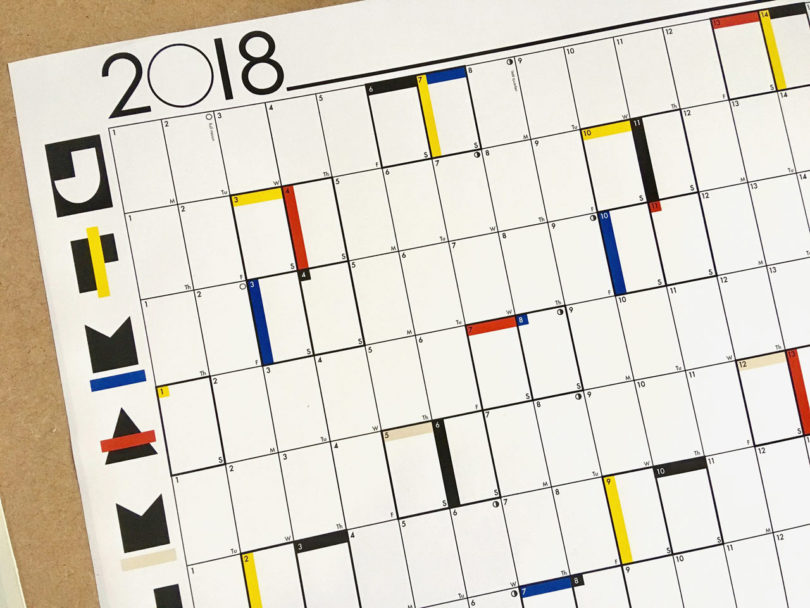 2018 Wall Planner Primary Colourway by Dowse \ £18.99
Dowse created a new wall planner in primary colors that was inspired by the De Stijl Dutch art movement. Each row features a geometric letter that marks the first letter of the month, while weekends are distinguished by primary color blocks.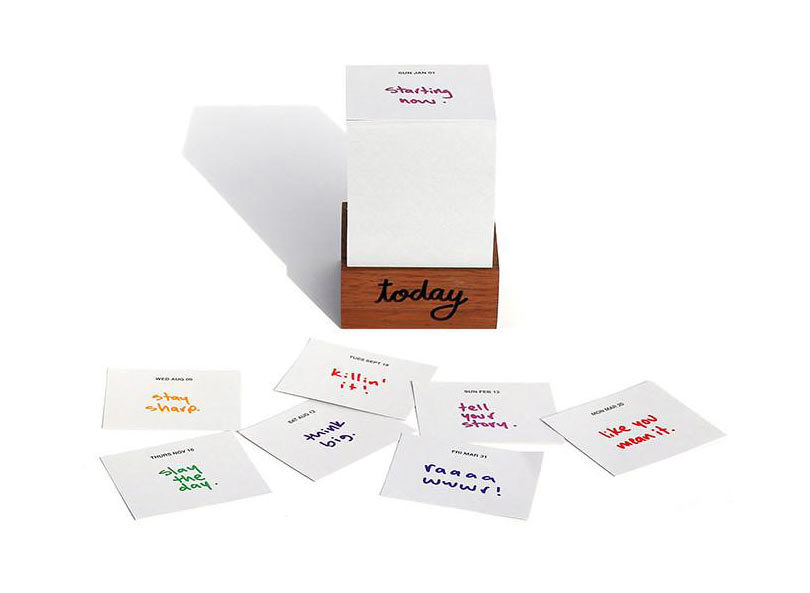 Today – 2018 Daily Calendar by Matthew Hoffman \ $36.50
A compact desk calendar that displays a new thought each day of the year, spanning the gamut from funny to aspirational.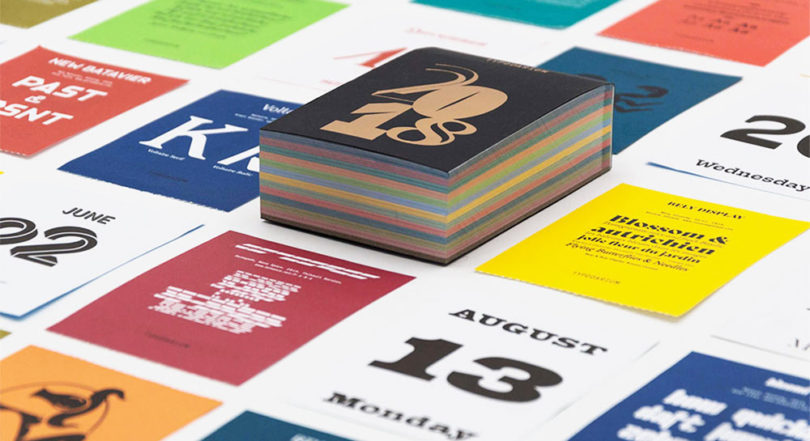 Typodarium 2018 \ € 19,80
This calendar gives you 366 fresh new fonts to peruse from 366 designers that hail from 41 countries, all perfectly packaged in a gold box.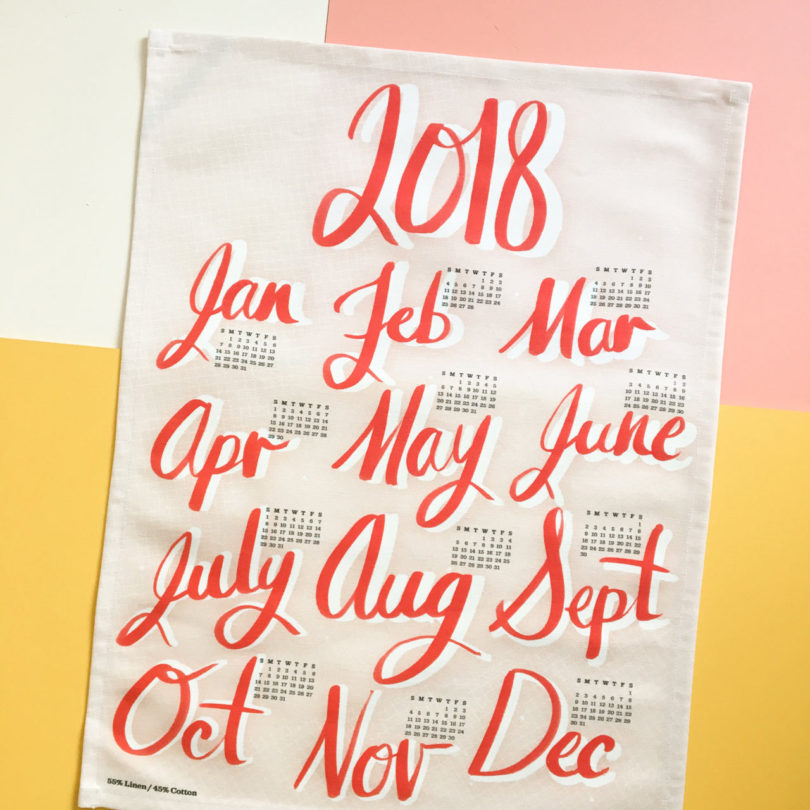 2018 Calendar Tea Towel by Avril Loreti \ $18.50
Every year, Avril Loreti comes out with a tea towel that doubles as a calendar. This year's design scales back to just red, black, and white inks on a clean background.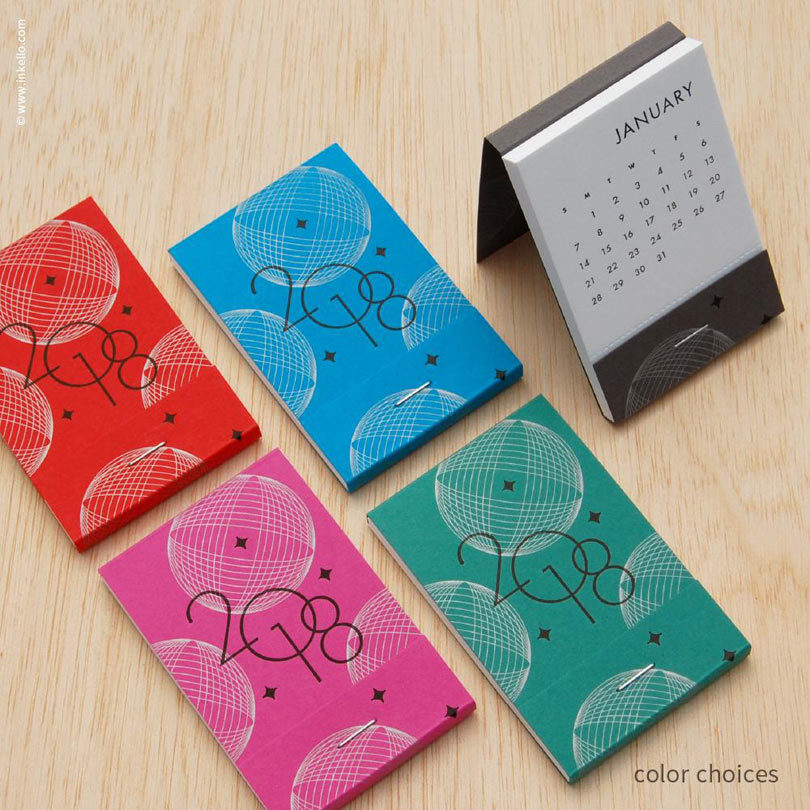 2018 Matchbook Calendar™ \ $8.50
This pocket-sized calendar is back for the 9th time and this year's edition comes with a cover that has 18 ellipses that form a series of silver spheres. Available in five colors.
Photodarium 2018 \ € 29,80
This tear-off desktop calendar features a snapshot a day by various photographers, complete with all the information about the photo and photographer on the back.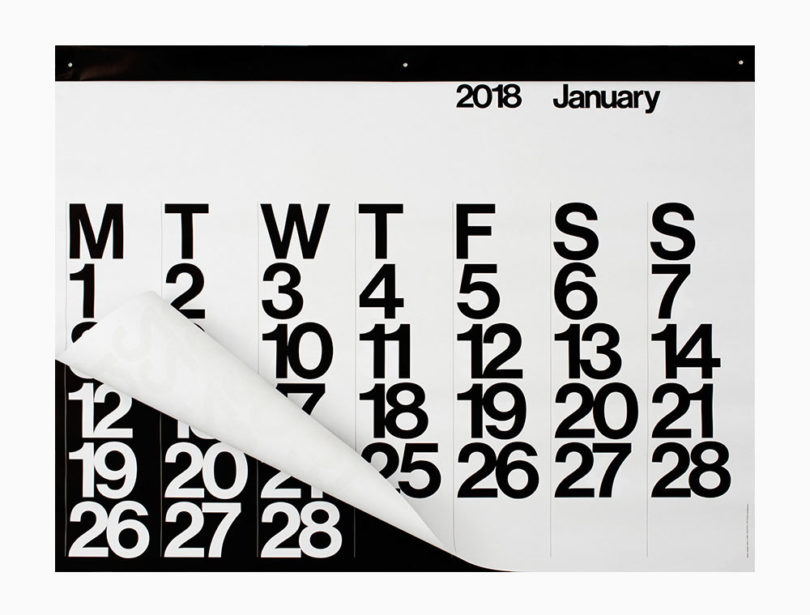 2018 Stendig Calendar by Massimo Vignelli \ $45
The classic Stendig calendar is a Design Milk favorite for its minimalist, yet bold, black and white, oversized design.
2018 Year Planner by Crispin Finn \ £16
Crispin Finn is back with their latest spin on the yearly planner – now in its 10th edition! As always, the limited edition print is embossed with red and blue ink on white paper.
DodeCal 2018 \ £79
DodeCal gives the calendar a three-dimensional spin, letting you interact with it when a new month arrives. Made of American Cherry, this calendar is a wooden polyhedra that displays each month on a different side.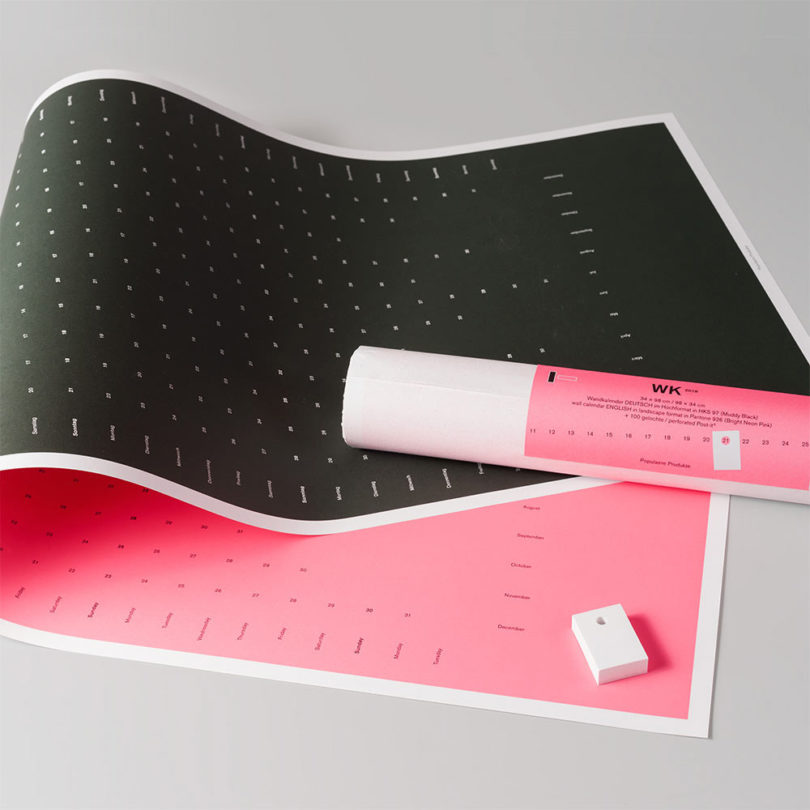 Wandkalender 2018 Bubble Pink / Muddy Black \ € 19.50
This wall calendar gives you two-in-one with its reversible design – the pink side hangs horizontally and the black side hangs vertically. It also comes with 100 white Post-it notes to mark special days throughout the year.
Bubble Wrap Calendar \ $24.95
The calendar that will either drive you crazy or bring you endless amounts of joy for 365 days next year. It even includes some extra bubbles in case you can't stop yourself at just one.
A Year Long Calendar by One Must Dash \ £10
This long calendar comes with a leather buckle that you slide down to highlight today's date. They also added empty space for writing reminders or special days.
365 Typography Calendar by Studio Hinrichs \ $32 (desk) or $49 (super)
Now in its 15th year, Studio Hinrichs brings 12 new typefaces and their designers to their annual calendar where you can learn about each about designer and the typeface they created. It also gives a special shoutout to the designer on their birthday.

Source: design-milk