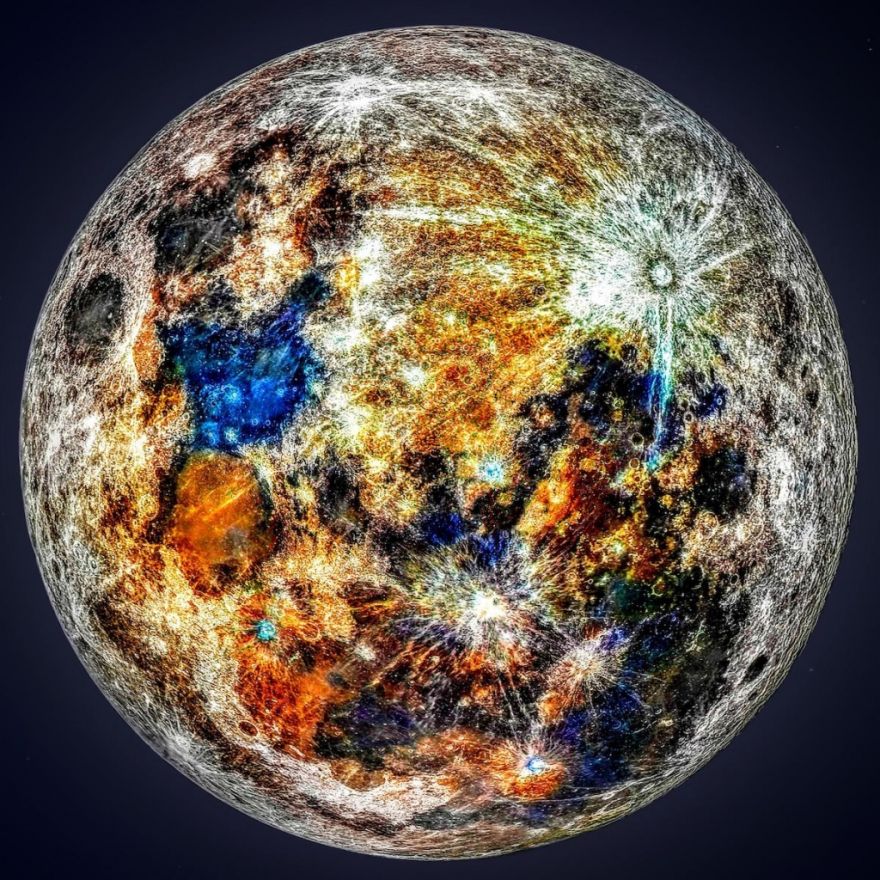 Astrophotographer Andrew McCarthy pulled together a brilliant high-resolution picture of the moon using colour data from 150,000 photographs.
This avant-garde image peels back the layers of the moon and reveals its hidden colors, standing in contrast to the more standard image he recently published. "The color was already in that picture, hidden behind the glare of the moon's albedo, and represents the mineral content of our moon," McCarthy writes.
The picture is beyond stunning!
Image Credits: Andrew McCarthy
Source: neatorama