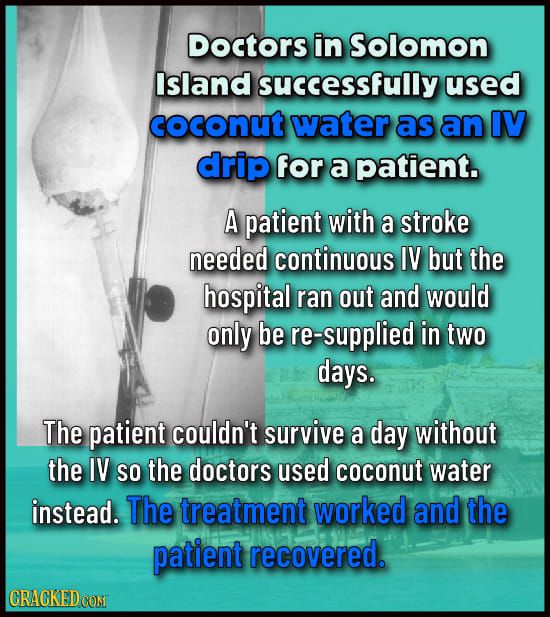 Humans are pretty resourceful when they need to be. When you don't have what you need, use what you have. Sometimes it works, sometimes it doesn't. And sometimes it's a genius discovery that will be passed down to your descendants.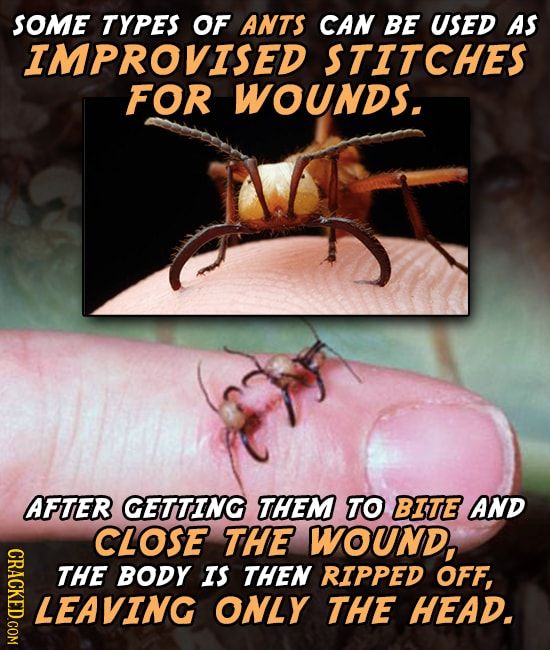 I once used a bra to hold up a disconnected muffler and keep it from dragging the ground until we could get back to our hometown. My mother was impressed, but bras are good for a lot of things.
Read the rest of the pictofacts about human inventiveness that worked at Cracked.
Source: neatorama