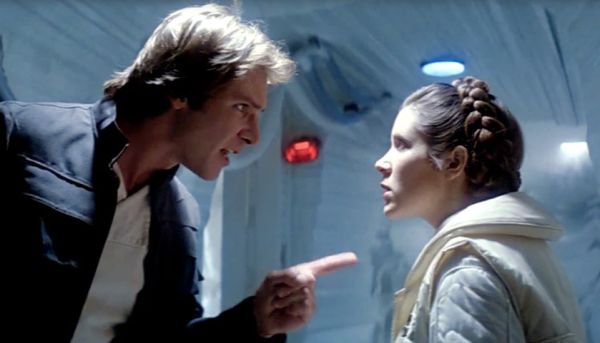 If you were caught showing up drunk or stoned at most workplaces, you'd be sent home, probably forever. Some bosses never detect it, and some will overlook it, especially if you're a movie star and losing a day of work means everyone loses a day of work and the shooting schedule suffers. Some people are pretty good at maintaining under such circumstances, or even putting in a great performance.  
12. Carrie Fisher and Harrison Ford partied all night with the Rolling Stones and then showed up to film The Empire Strikes Back flying high.

Episode 5 was filming in England when, the day before an early call time, Monty Python's Eric Idle invited Fisher over to hang out with the Rolling Stones. As she told the Daily Beast, "I called Harrison and said, 'Get over here! This is ridiculous!' I wonder how he remembers it. I remember that we never went to sleep, so we weren't hungover — we were still drunk when we arrived in Cloud City the next day. We don't really smile a lot in the movie, but there we're smiling."
Buzzfeed compiled quotes from various interviews where movie stars admitted substance abuse on the set that became part of cinematic history. You might end up seeing your favorite film in a whole new way.
Source: neatorama