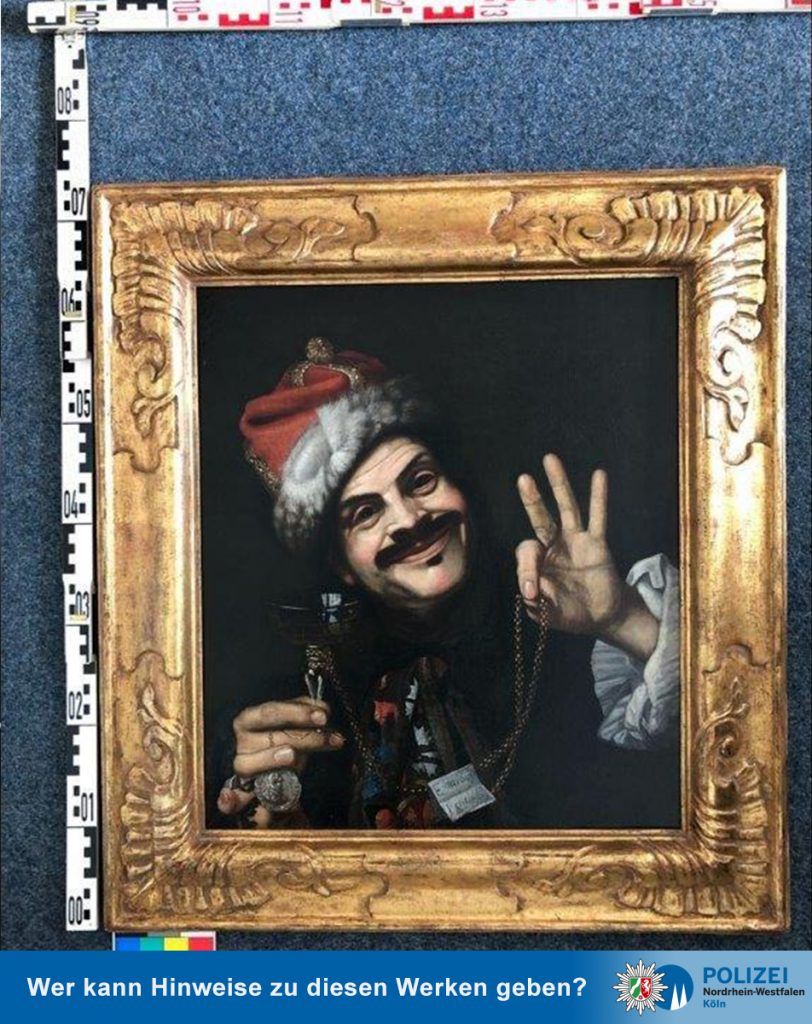 A 64-year-old man in Germany spotted two oil paintings in a dumpster. The man turned the artworks over to the police in Cologne. Upon further inspection, the paintings turned out to be 17th-century originals, and now a search and a public appeal for the owner of the paintings has been released, as Artnet details:
The first painting is a raucous self-portrait by the Italian painter Pietro Bellotti, dated to 1665. The other is a portrait of a boy by the Dutch Old Master Samuel van Hoogstraten, which has not been dated.
The auction record for a Belloti is $190,000, achieved at the Swiss house Koller Auktionen in 2010, according to Artnet's Price Database. There are multiple versions of the painting, and a very similar portrait, titled Self-Portrait of the Artist as Laughter, was put up for sale at Christie's London in 2006 (estimate: $55,000–$91,000) and then at Bonhams London in 2008 (estimate: $29,000–$44,000), though both works failed to find buyers. Other versions of the Bellotti painting are in the collection of the Uffizi Galleries in Florence, the Pinacoteca di Brera, and a third was once part of the Scheufelen Collection in Stuttgart.
Meanwhile, works by Van Hoogstraten, who studied under Rembrandt in Amsterdam, have sold for as much as $788,000 (at Christie's Monaco in 1993). The artist is best known for his experiments with perspective.
Image courtesy of the Cologne Police.
Source: neatorama