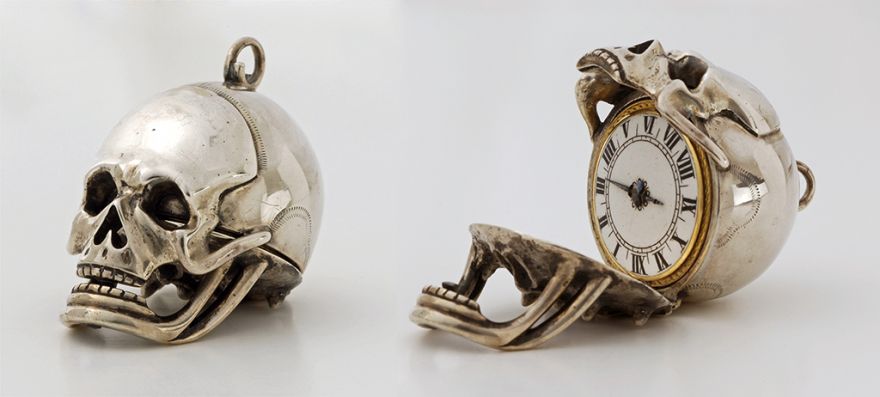 Oh, so you want a goth look? It's been done long before you first walked into a Spencer's Gifts. The Fitzwilliam Museum in Cambridge, UK owns this impressive pocket watch that dates back to about 1690 from a workshop in Paris. It's made of silver, gold, and enamel. The use of a deathly image refers to the inevitable loss of time and life:
[…] which recalls the verse from Psalm 89, 'Remember how short my time'. Recording the passage of time, and thus serving as memento mori, watches were often associated with skulls in other artforms, such as still-life vanitas paintings, or portraits.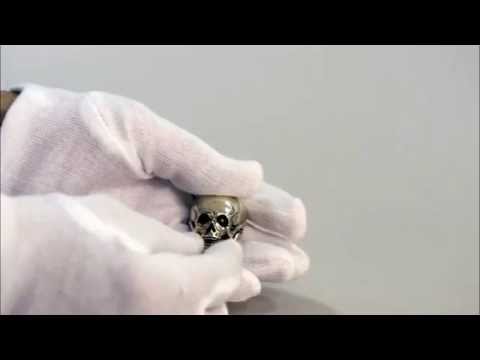 It's tiny! As this video reveals, the miniature craftsmanship is superb.
Photo: Fitzwilliam Museum
Source: neatorama