(Image source: redditor Nopeasuoli)
Can you read what this wall painting is supposed to say? The words are placed fairly randomly, and one is even split in two. The original saying is "May all who came as guests leave as friends," but those words were put into a jar and shaken before they were thrown at the wall. At least no one was expected to eat them.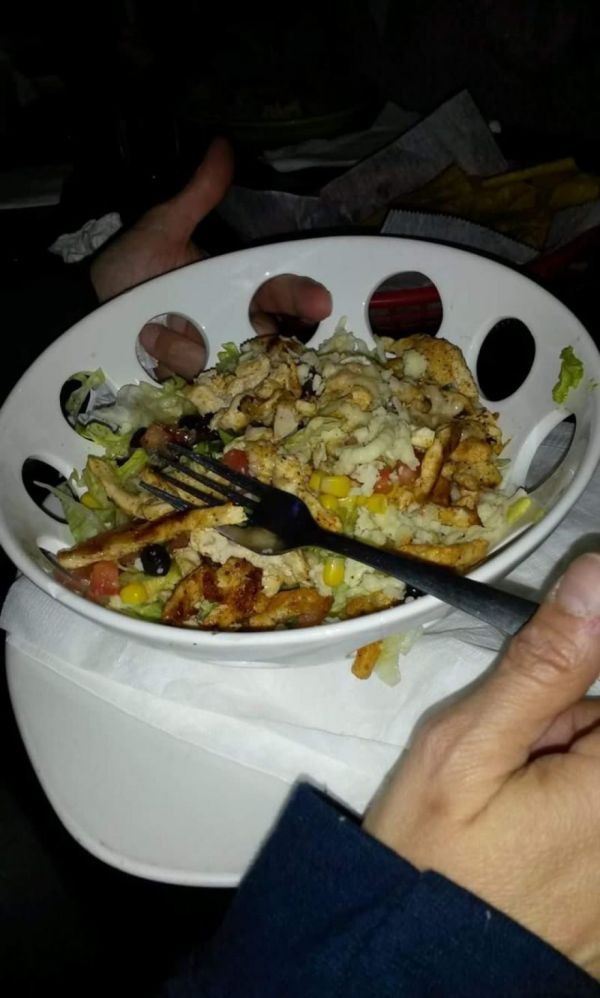 (Image source: redditor peacelovinhippy)
And you have to wonder what the original purpose for this bowl was, since it does not hold food. These are just two examples of inexplicable attempts to make a restaurant memorable. Or maybe there was no real attempt at all. You'll find all 19 compiled at Buzzfeed.

Source: neatorama