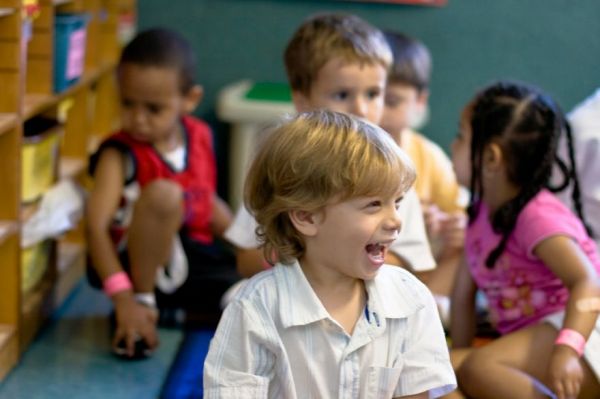 Kids say the darnedest things, and if you spend a few years as a teacher, you'll end up with a few quotes you'll never forget. With all the words they have to learn, it's not surprising that some get mixed up or misunderstood, sort of like the kid who thought a whorehouse was a mental facility. Heres a sample:
9. "We had a kid who kept saying his dad drove an 'Asstank.' We couldn't figure it out until his dad drove up to school in an Aztec."
Warner Bros.

—Monica Stricker, Facebook

10. "I was teaching eighth grade when there was a strange knock on the classroom wall. One of my students cried, 'Ahhh! It's a polygamist!' I quickly figured out that he meant 'poltergeist.'

"Though, when I explained why I was laughing so hard, my students decided a polygamist would have been just as scary.'"

—Sarah Flame, Facebook
But it's not all misunderstood words. Some are just kids hilariously acting like adults, whether it's kindergarten or high school. Read a roundup of the funniest things teachers ever heard in class at Buzzfeed.
(Image credit: horizontal.integration)
Source: neatorama