It's one thing to appreciate beautiful design, but it's another thing to learn the lengthy process that designers and manufacturers go through to bring a product to fruition. It gives you a new perspective to see the effort put in, and quite frankly, all the blood, sweat, and tears along the way. Here we look back on the 12 designs we featured this year in our Deconstruction column.
A Look at How Bend Goods' Betty Came to Be
Bend Goods gave us a look at how one of their newest designs, the Betty Stacking Chair, was born.
How Big Chill's Retro Fridge Came To Be
The Retro Original Fridge from Big Chill is where it all began so take a look at how this mid-century design came to be.
A Look at the Design Process of Juniper's Love Me Not Pendant
For this Deconstruction, we checked in with Brooklyn's Juniper who collaborated with artist and ceramicist Pascale Girardin on the Love Me Not pendant.
How KITE's High-End Eyeglasses Are Made
London-based KITE is an up-and-coming eyewear brand that's handcrafted by some of the best Italian artisans and they shared how their frames are made.
Designing and Building a Modern Record Player Console
Chris Salomone of foureyes furniture designed a modern record player console and broke down how it came about in this Deconstruction.
How Carnevale Studio Domesticates Neon and Brings It Inside
For Group 18, Carnevale Studio decided to domesticate neon lights and create a series of five colorful lights for your desk or table.
Poppin Shares How Their Pitch Collection is Made
Poppin took us inside their factory to see how the upholstered Pitch Club Chair and Pitch Sofa are made.
Luxury Goods Brand FEIT Shares Their Shoe Making Technique
In this Deconstruction, luxury leather goods brand FEIT shared a look into the making of their hand sewn leather hiker boot.
Chilewich Breaks Down the Design Process of the Grid Collection
We looked at one of Chilewich's recent collections, Grid, which takes inspiration from "multifaceted grids found in urban landscapes."
A Look at the Making of Original BTC's Hand-Cast, Bone China Fin Pendant
Original BTC took us through the delicate process of how their hand-cast, bone china Fin Pendant fixtures are made.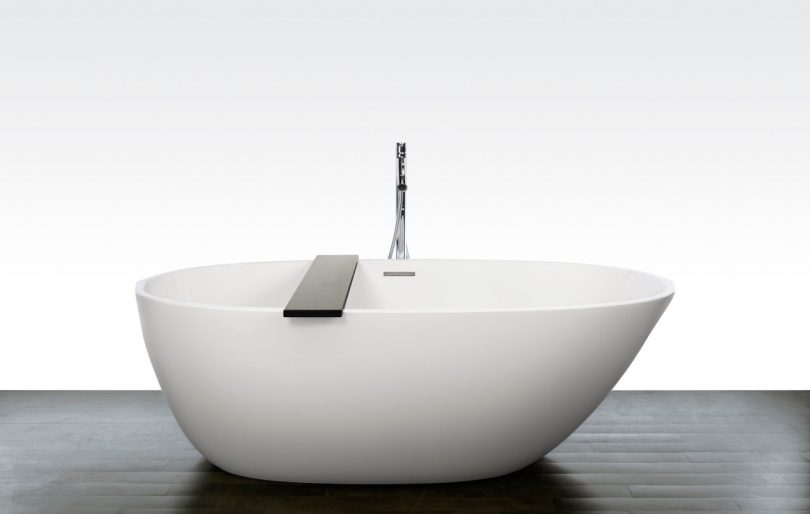 A Look at WETSTYLE's Process of Making Composite Bathtubs
Luxury bathroom manufacturer WETSTYLE handcrafts furnishings from beginning to end and they shared the process of making one of their composite bathtubs.
The Design and Manufacturing Process of Skram's Altai Side Table
Skram took us behind the scenes in the design process to see how the beautiful Altai Side Table comes to light.
The Making of Heath Clay Studio's Design Series 5: Forming Fables
Ceramicist and head of Heath Clay Studio, Tung Chiang, created Design Series 5: Forming Fables, a show that explores ideas with clay over an entire year.

Source: design-milk