There's a real ease to online shopping but there's also something special about stepping into brick-and-mortar stores. Not only do you get to see the products in person, you get to put your money behind businesses you want to support. All year long, we virtually visited smaller, design-focused shops that support hard-to-find brands and up-and-coming designers, which is why we like to share them in our monthly Design Store(y) column. Take a look back at the independent stores we featured throughout 2018.
The Primary Essentials: A One-Stop Shop for Unique, Artisanal Objects
The Primary Essentials is a one-stop shop in Brooklyn that's the only place you need for finding items for your home that you won't find easily elsewhere.
Los Angeles' New Converso Showroom Features Rare and Important Works by Design Icons
Converso opened its first-ever West Coast showroom and the haven for design lovers exhibits one-of-a-kind works by the likes of Isamu Noguchi, Wendell Castle and more.
Knoll Creates a Moroccan-Inspired Showroom for Its Home Design Shop in LA
When Knoll announced that it was opening its first ever Home Design Shop in Los Angeles, we knew we had to fill up the tank and make the drive out to see the store ASAP.
From Coast to Coast: Australia's Armadillo & Co Makes Its USA Debut in Los Angeles
Australian rug brand Armadillo & Co have now landed closer to home in Los Angeles, making their first ever retail store and showroom debut in the USA.
Discovering Emerging Talents + New Designs from a Shop That's "not just a shop"
Pioneered by the University of the Arts London (UAL), not just a shop is a unique store that features new design-led products and artwork by student and alumni designers.
Exploring the Future of Workspaces with Work/Space STORY
In a special edition of STORY, Rachel Schechtman collaborated with Blu Dot to create the Work/Space STORY to explore the future of workspaces.
E-Commerce Brands Scratch Their Brick & Mortar Itch with Batch, a New Retail Concept Store
San Francisco-based Batch rotates their store collection every 10-12 weeks, appealing to both e-commerce brands and savvy shoppers.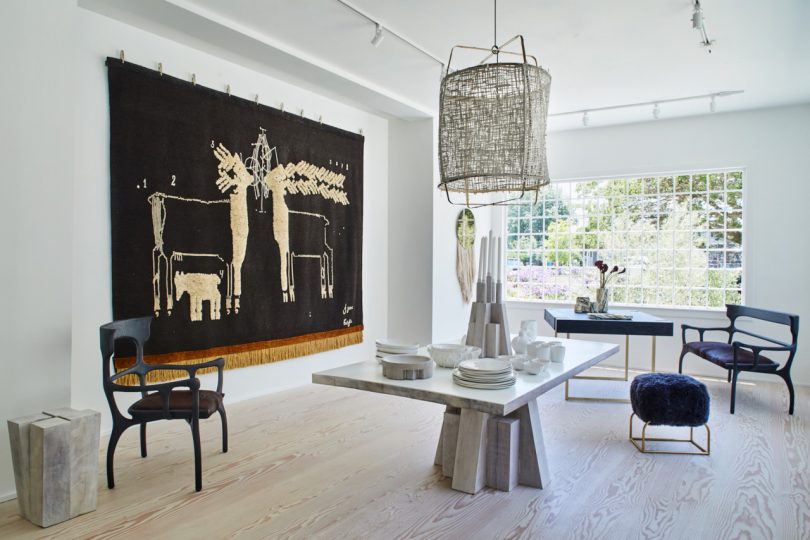 GARDE Expands to Santa Barbara with a New Concept Store and Boutique Rental
GARDE Summerland is GARDE'S second outpost where you can shop contemporary design and stay the night at a restored 1920s farmhouse.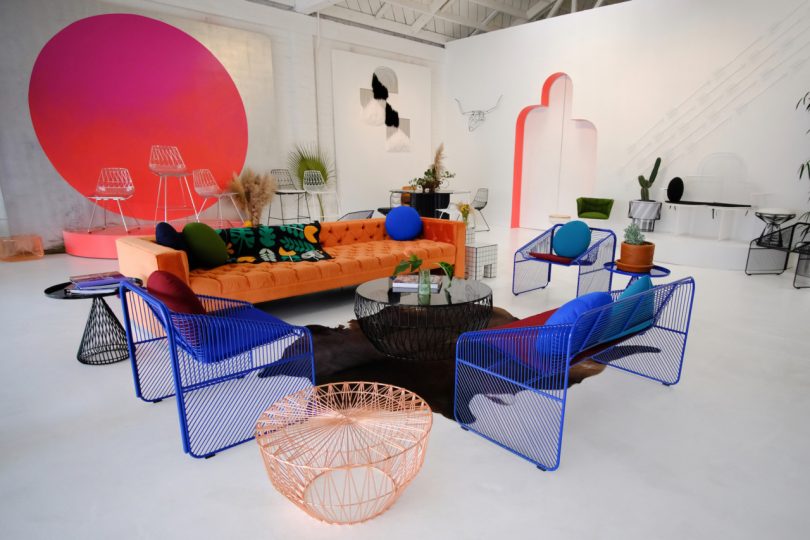 Melrose Avenue Shapes up with Bend Goods' First Ever Showroom
Los Angeles' design district expands even farther east on Melrose Avenue with the opening of Bend Goods' new showroom and studio space.
Step Inside the Perfectly Curated, Light-Filled Spartan Shop in Portland
Whether you're visiting it in person or just browsing online, Portland-based Spartan shop is one of those perfectly curated boutique shops that makes you spend hours perusing its collection of objects designed by independent designers and makers.
Still House: A Quietly Beautiful Respite in a Fast-Moving City
Still House is a boutique shop in New York that's filled with beautiful, purposeful objects that help one to cultivate an intentional lifestyle.
A Commonplace for Everyday Modern Objects
Commonplace is a design-centric store in Milwaukee, Wisconsin that curates a collection of ordinary objects that are extraordinary in design.

Source: design-milk