This holiday season, celebrate your favorite furry buddies with some stylish upgrades to their everyday gear! We've rounded up a few of our favorite picks that both you and your pets are sure to love.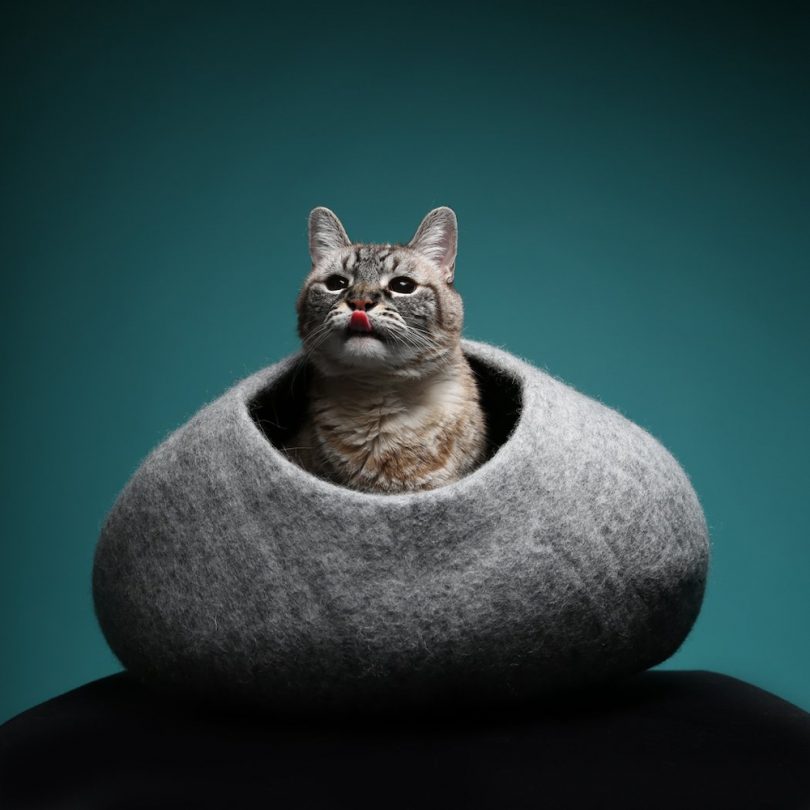 Alva Light Gray Felt Cat Cave \ $95
This simple and soft felt cave offers the perfect hideaway for your cat. Also available in Blush.
Ray All-in-One Harness and Leash \ $129
The Ray Harness is 100% handmade and features an exclusive, utility patent-pending design that is constructed to make your everyday routine easier.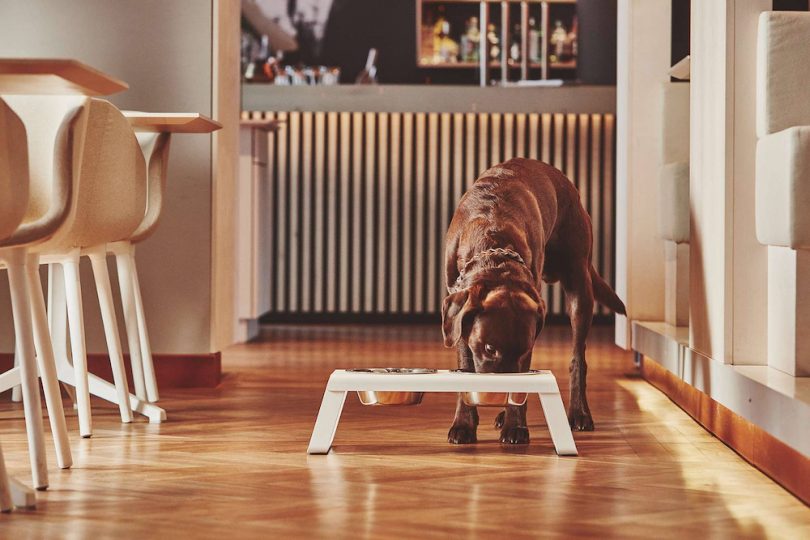 Desco Aluminum Dog Feeder \ $133
Bring a hint of Nordic style into your kitchen with the modern Desco dog feeder. Also available for cats.
The Odin Treat Dispensing Dog Toy \ $23
A treat dispensing dog toy with a modern, modular design. Put treats in and let your dog toss and roll The Odin to get treats out!
The Cone Cat Scratching Post \ $130
The Cone is a beautiful, modern scratching post and nap space for cats of all sizes.
Lulu Pet Bed \ $260
A perfect combination of style and function, this minimalist pet bed is designed for small dogs and cats.
Topo Teaser Cat Toy \ $23
Made from a real sheepskin pom pom with a leather lure, the Topo will tease and entice your cat for hours of feline fun.
Black Chevron Dog Bed \ $150
These stylish designer dog beds blend in with any decor while giving dogs the orthopedic comfort they need for a good night's rest.
Anello Cat Basket \ $189
Refined felines will love curling up inside the beautiful Anello Cat Basket. The unique nest-style design of this luxury cat bed makes it irresistible to kitties and a must-have piece for your home.
WOOF Dog Bowl \ $35
Just like us, our canines deserve to dine in style. Dinner can be served with a bowl and stand that elevates your pet's meal. Also available for cats.

Source: design-milk