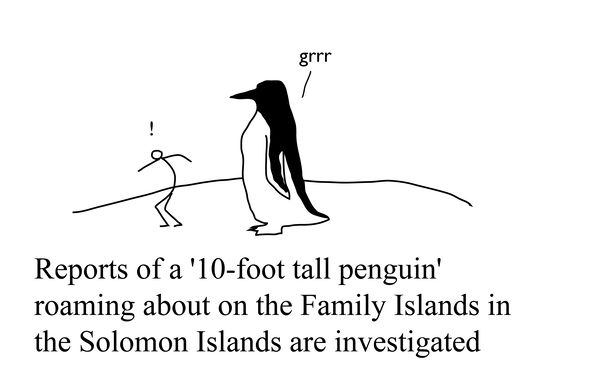 Janelle Shane can generate the weirdest things with artificial intelligence. As 2020 draws to a close, readers have suggested that she train a neural network on the year's headlines and see if the algorithm can come up with anything to compare. I mean, you have to admit that the news this year was unusually unusual. These are examples of real-world headlines.
Mysterious alien-like monolith discovered in Utah desert
What you need to know about 'murder hornets'
The Mystery of The Platypus Deepens With The Discovery of Its Biofluorescent Fur
Famous Vienna hotel turns to drive-in cake
So Shane took up the challenge, although she admits that she tends to read more news about the natural world, so that may affect the type of headlines generated. She probably just avoided political news. Still, the results are spectacular.
Swarming bears are given deadly slingshots by Russian hunters
Good news / Bad news about crows in Burlington schools
When Killer Orchids Attack: How the Deadly Corpse Orchid Is Turning Up in U.S. Backyards
Massive radioactive sinkhole continues to grow in Russia
Why scientists believe the 'Killer Raccoons of the Pacific Northwest' are responsible for this kill
Lycoperdons, the tiny deadly puffballs, are on the march again
From deep in the Earth, darkness "boils" to the surface
A sassy tardigrade previews new Doctor Who
That's just the beginning. Read more 2020 headlines generated by artificial intelligence at AI Weirdness. -via Fark
Source: neatorama