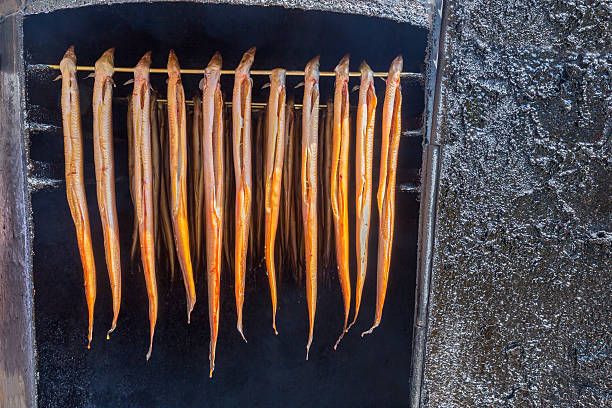 A stick was a unit of measurement in medieval England. 25 eels is a stick. 10 sticks is a bind.
Why is this important? Because that's how your landlord expects his rent to be paid.
Medieval scholar John Wyatt Greenlee has a lot to say about eels. Eels were a big deal back then, when they were plentiful and good eating. They could be used, to an extent, as a form of currency. Greenlee has found that during the 10th and 11th Centuries, there were 221 known eel rental agreements requiring the payment of 539,785 eels. He has an interactive map of eels rents for your convenience. So pack your hovercraft and pay up.

Michele Banks has a good question. I speculate that these digital eel services were available in more modern markets, such as London and York.
-via Marilyn Terrell | Photo: John Wyatt Greenlee
Source: neatorama