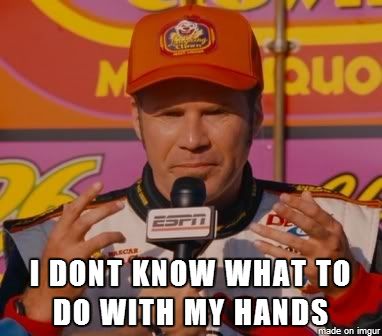 What makes a presentation stand out in a good way? It's all in the preparation and delivery, says this article on public speaking. Obviously nerves are inevitable, but 3 certain elements in presentation-giving that are often overlooked can make a huge difference on how receptive your audience is to you, achieving that perfect balance between rehearsal and genuineness.
Sometimes you might end up pulling a Ricky Bobby on your big day. Their suggestion for not knowing what to do with your hands? Just use them! Hand gestures can help make your presentation look more natural compared to keeping stiff at your sides or inside your pocket. Overall…
Don't underestimate the power of a great presentation. The ability to sell yourself and your ideas is more important than ever. If you can craft a good story and deliver it effectively, you'll stand out among a sea of business professionals striving to be heard.
Why not give these tips a try the next time you have a presentation? Here's the full article from Inc..
(Image credit: Imgur)
Source: neatorama