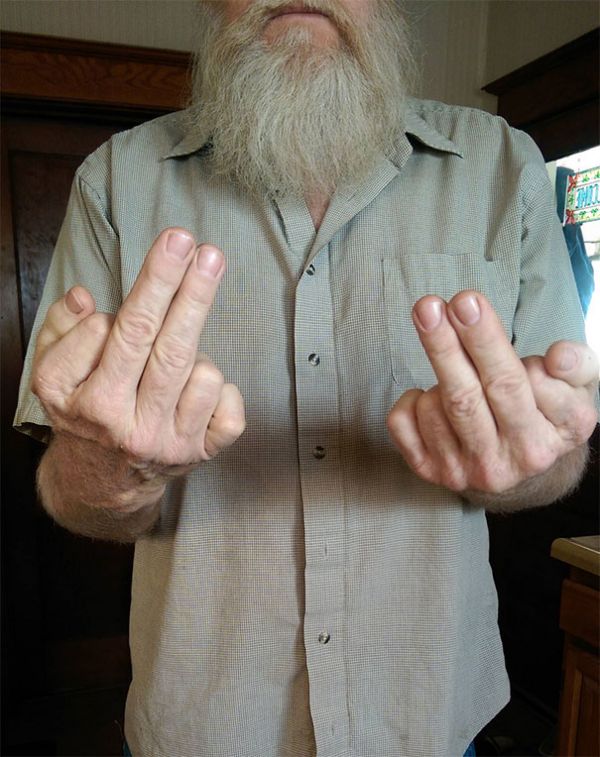 Always remember, you are special and unique just like everyone else. Some folks carry that uniqueness around in their bodies every day. Redditor the_cozy_one posted this picture of her father, who has 12 fingers and 12 toes. She inherited the trait.
My dad's thumbs are there and just would not bend at the knuckle, but are fully formed and can be moved at the base of the fingers. That is what happened with mine as well so I had to have my thumbs removed and they moved my extra fingers to where my thumbs were because they would bend and I could use them for thumbs. I had my surgery in the late 80s, and it didn't look the greatest, but most people say they haven't noticed them until I'd say something.

My second toes on my feet won't bend, but I can move them at the base and I guess you can say I can make them "point", but I can't bend them down. The rest of my toes are fine and I've never had surgery on them. My parents didn't think it was a good idea to mess with my feet and possibly cause more issues where there weren't any. My feet don't hurt or have issues because of it, so I'm lucky there.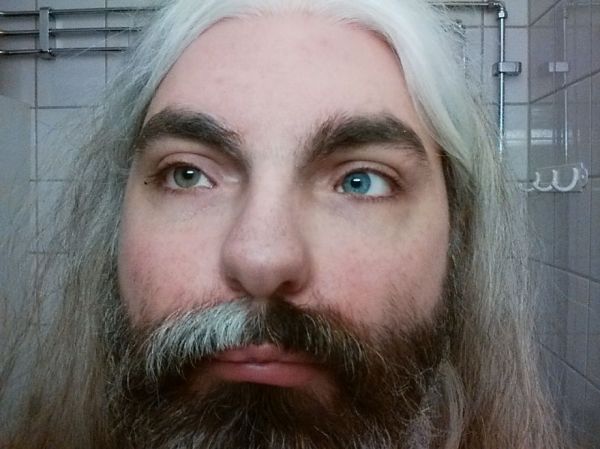 Imgur member Cohacq has Waardenburg Syndrome. At age 23 (when this picture was taken), he had white hair and half a white mustache. He is also deaf in one ear and his eyes are different colors. Other people have fewer than the normal number of fingers, birthmarks that change their hair color or their eye color, and other anomalies that they posted on the internet at one time or another. Some are based on genetics and others are due to prenatal injuries. Check out a gallery of 30 physical anomalies at Bored Panda.
Source: neatorama