The first WonderCon since the convention had to be cancelled back in 2020 took place last month and I was there along with Zeon Santos to photograph all the wonderful cosplays from the convention. Regretably, I still fell victim to the dreaded convention plague (though thankfully not covid) even while wearing a mask, so I wasn't able to get these photos together until now, but I'm happy to finally be able to share them all with you.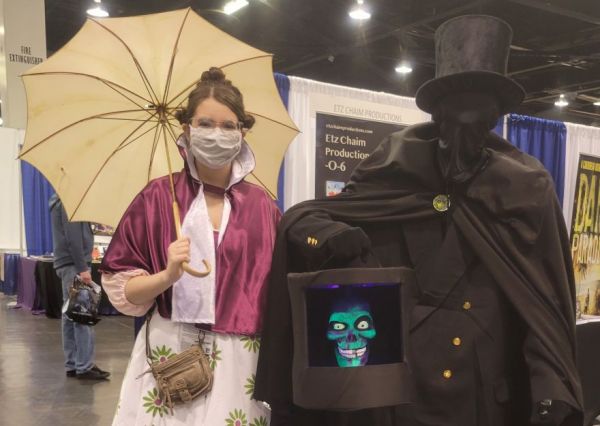 One of the great things about WonderCon is the number of awesome Disney-inspired cosplays since Disneyland is right across the street from the convention center. This brillliant Haunted Mansion cosplay was easily my personal favorite both for their impressive skill and because the source material is a personal favorite of mine.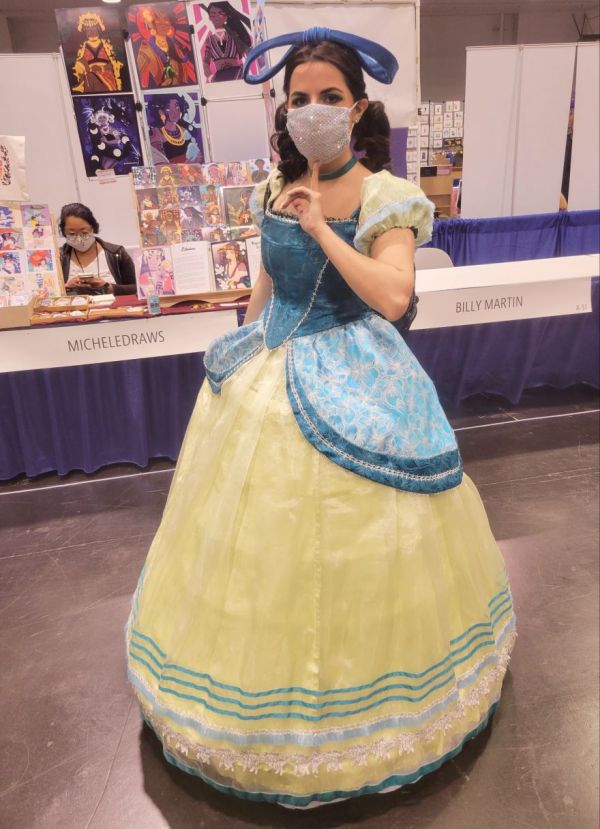 This cosplay of Cinderella's evil step sister is also quite enchanting -even an awful character can have a brilliantly gorgeous dress.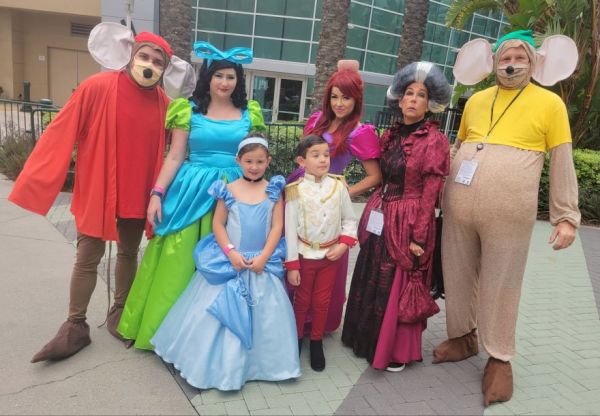 And when it comes to Cinderella group cosplays, it doesn't get better than this delightful family, complete with mice.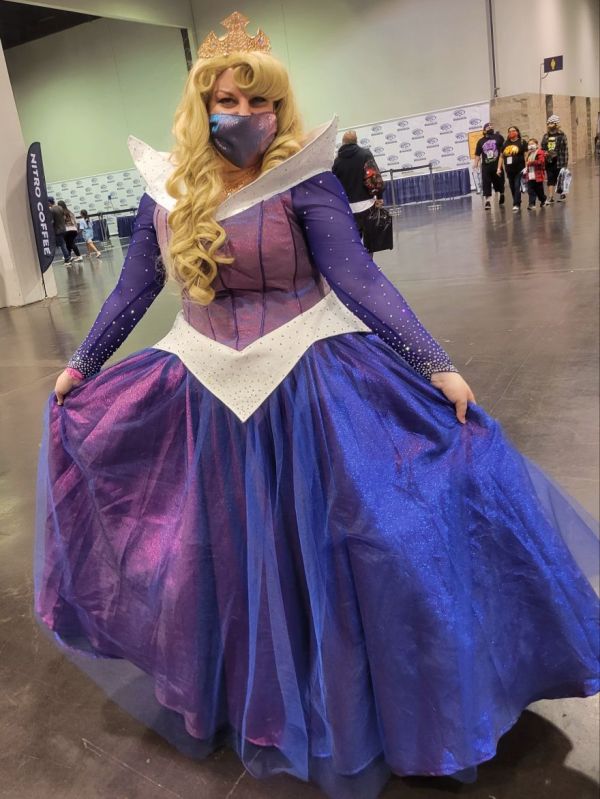 It was hard not to love this lovely Sleeping Beauty cosplay that managed to blend Aurora's pink and blue dress all in one magical gown.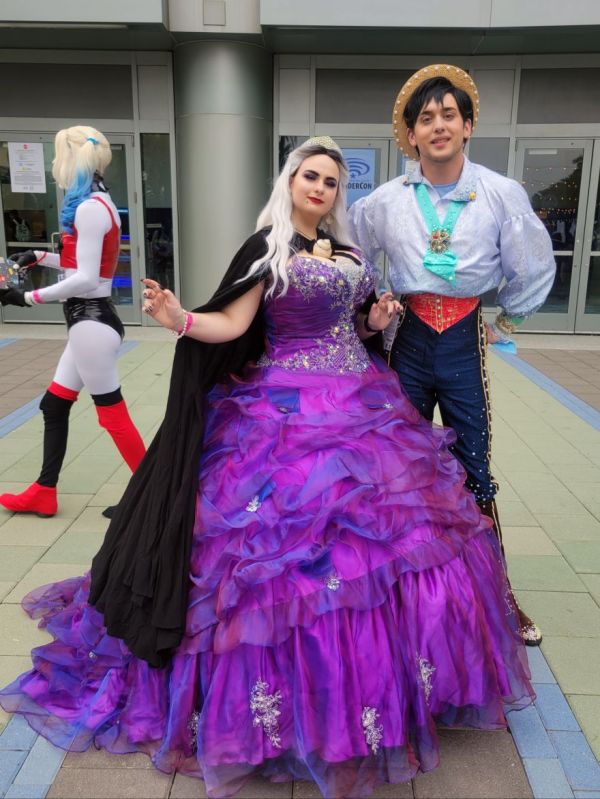 When it comes to gorgeous Disney character ballgowns though, it's hard to beat this amazing cosplay of Ursula from the Little Mermaid musical -and Eric looks utterly fantastic as well.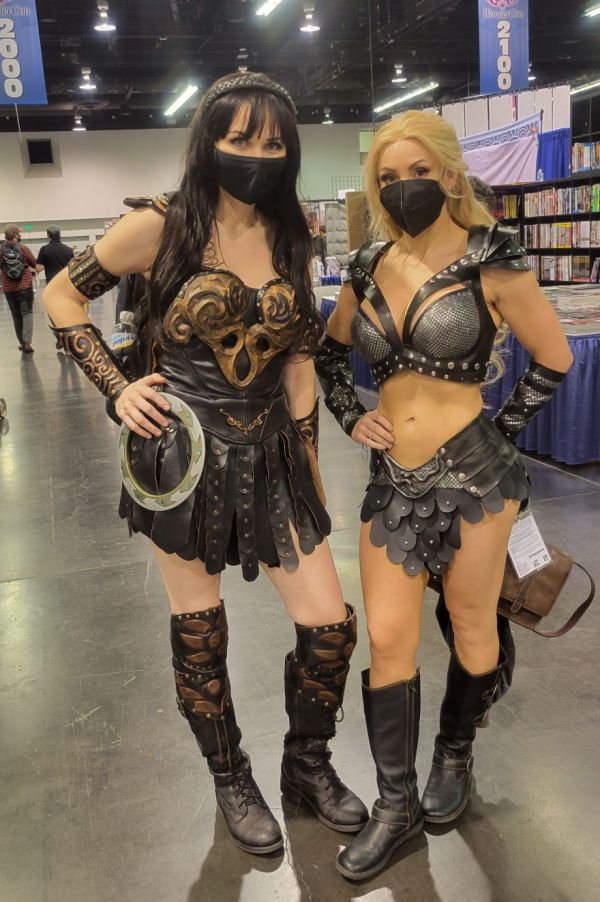 Not all princesses and villians at the con were Disney characters. This Xena and Callisto cosplays by Instagram users @korielcreations and @azuracosplayofficial look absolutely utterly amazing.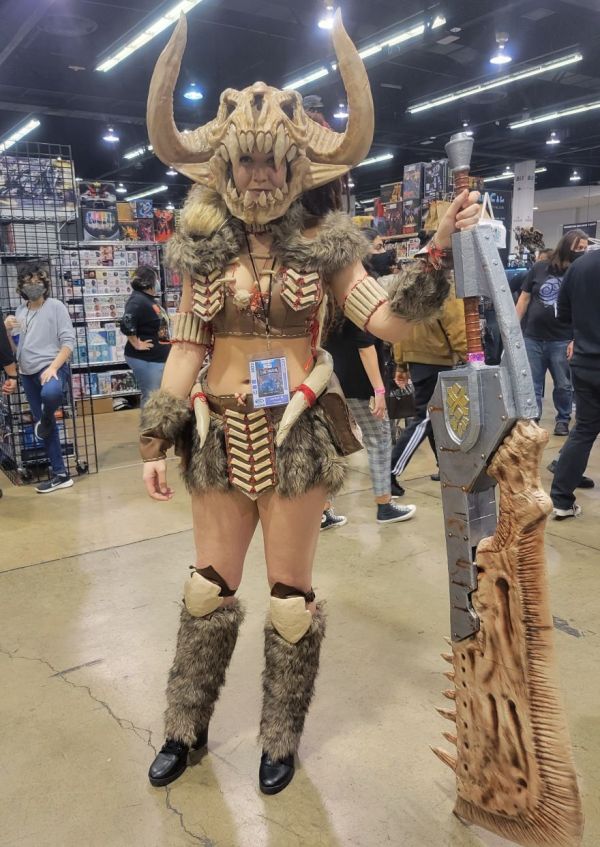 When it comes to badass warrior women cosplays though, it's hard to beat this epic-level Monster Hunter costume by Jordan M. Yanez.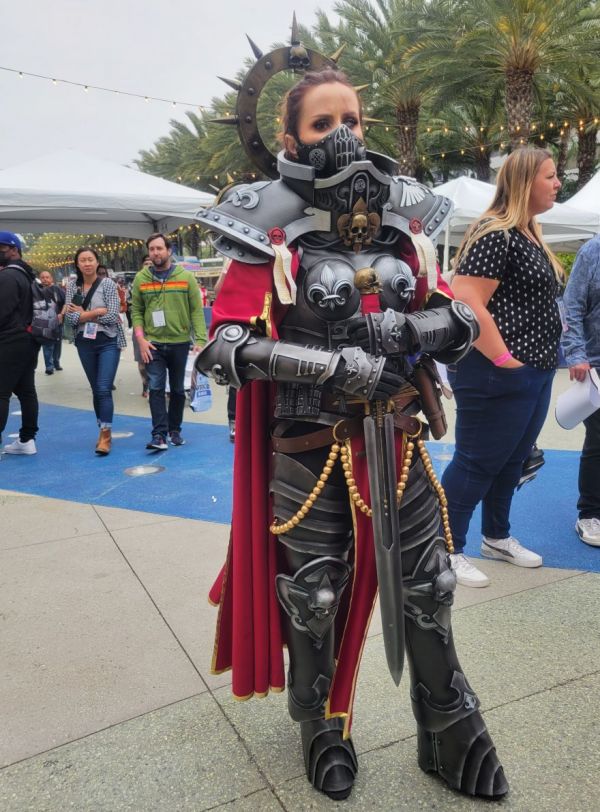 Into tough female gaming characters? Then you'll dig this impressive Warhammer 40k cosplay.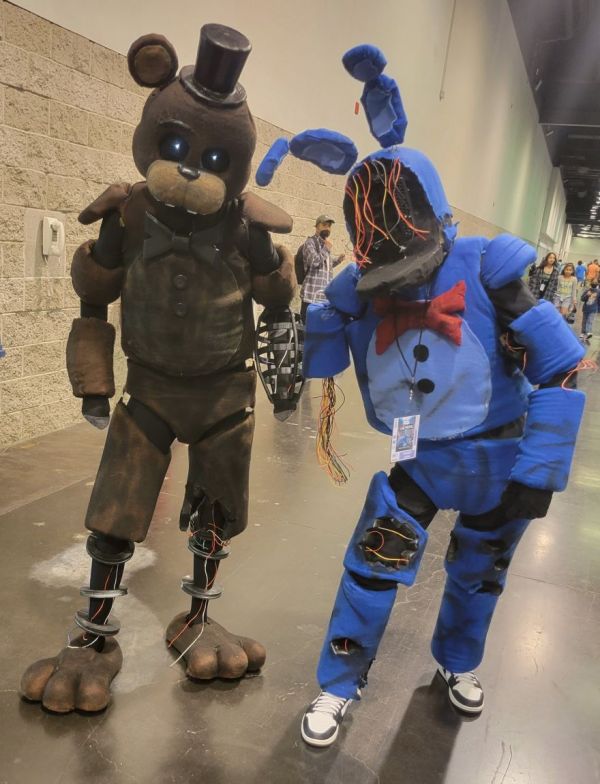 Perhaps you prefer your gaming to be a little creepier though? Then you would have dug all the Five Nights at Freddy's cosplays at the convention. This one was particularly creepy.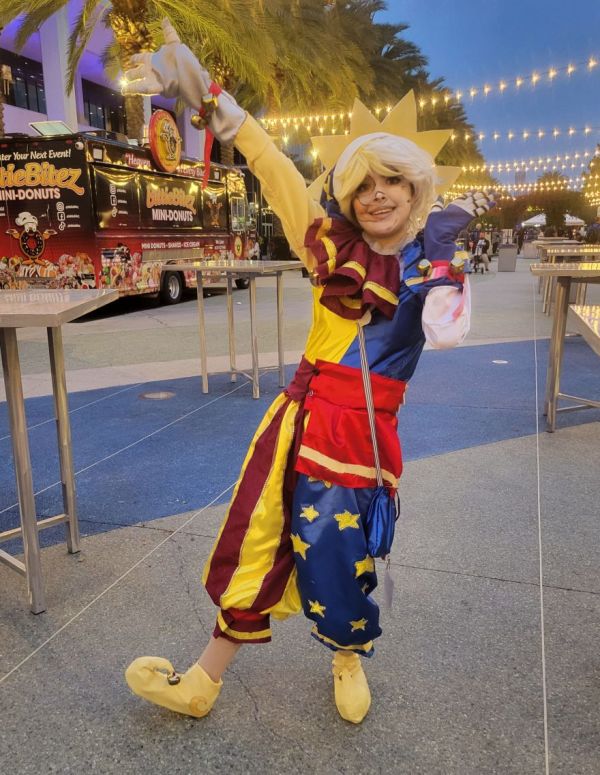 There was simply so much to love about purplecream_3's Sun/Moon cosplay from the Security Breach game.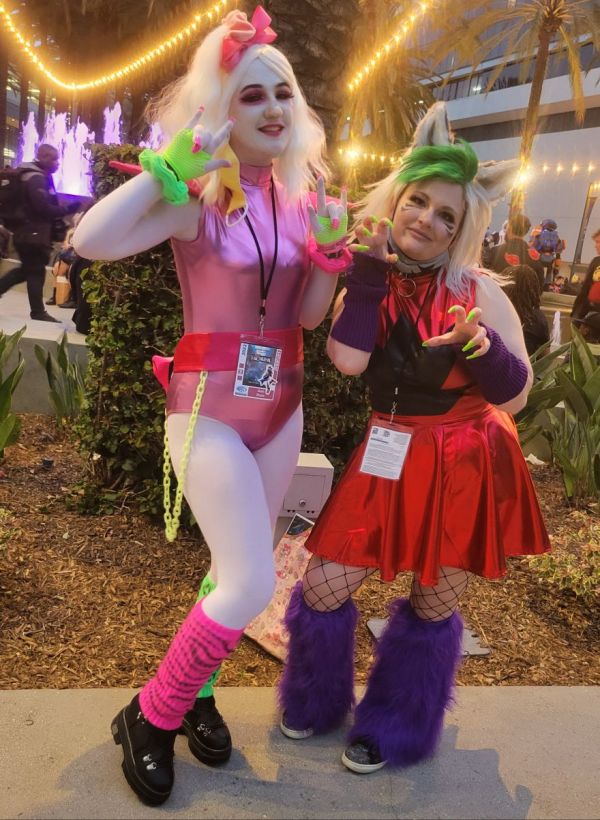 For a totally different take on Five Nights at Freddy's though, these Chica and Roxy Security Breach cosplays by @FairyFloss.cosplay and @unkle.funkle totally rocked!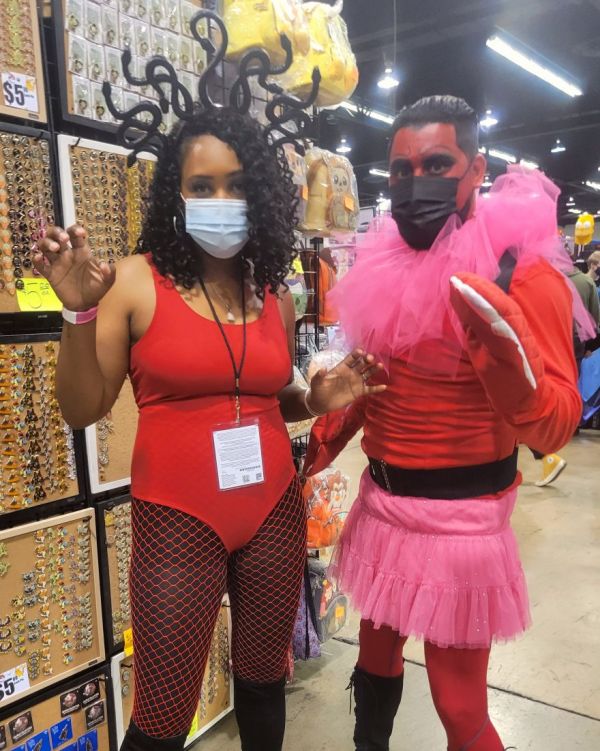 But then this Sedusa and Him cosplays were one of the most rock and roll looks from the whole convention.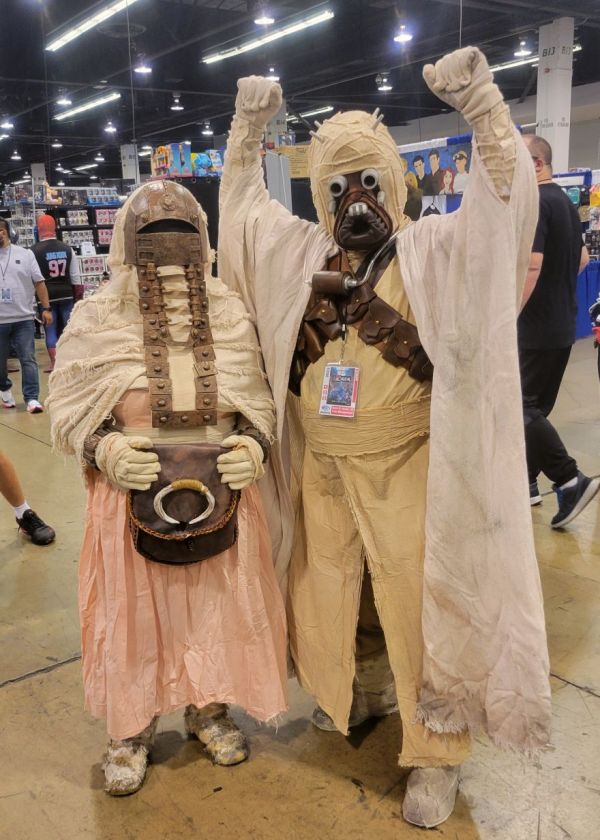 Of course, if you're trying to find someone to party with, I think this couple was ready to get down desert style.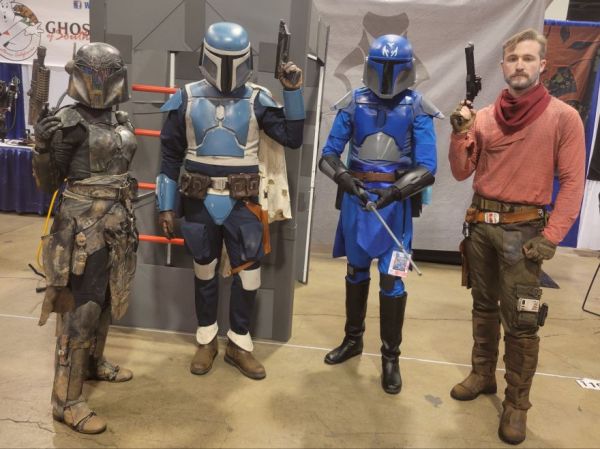 It certainly shouldn't be a surprise that there were plenty of Star Wars cosplays at the convention, but the quality of the costumes was truly out of this world.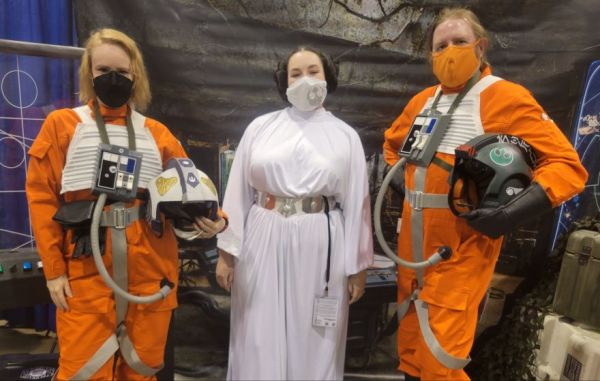 And that includes classic Star Wars cosplays as well as those depicting the newest Disney Plus shows.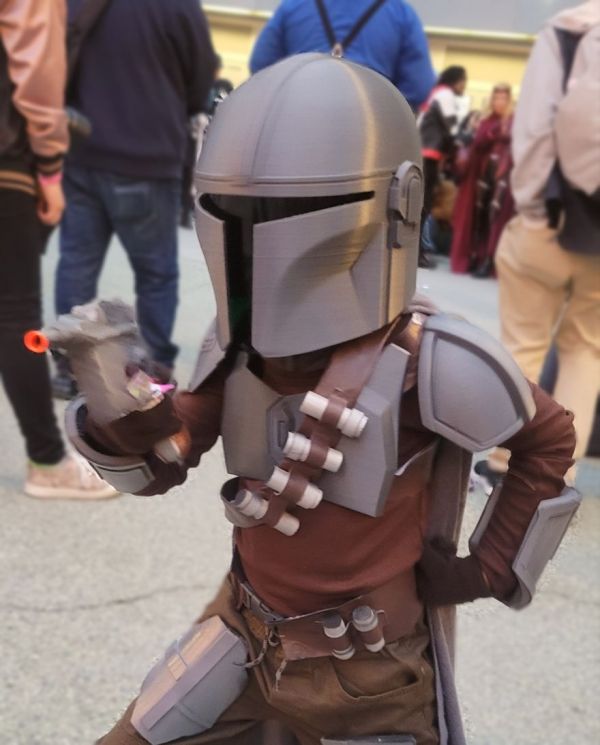 When it comes to cute Star Wars cosplays, it was hard to beat this precious little Boba Fett.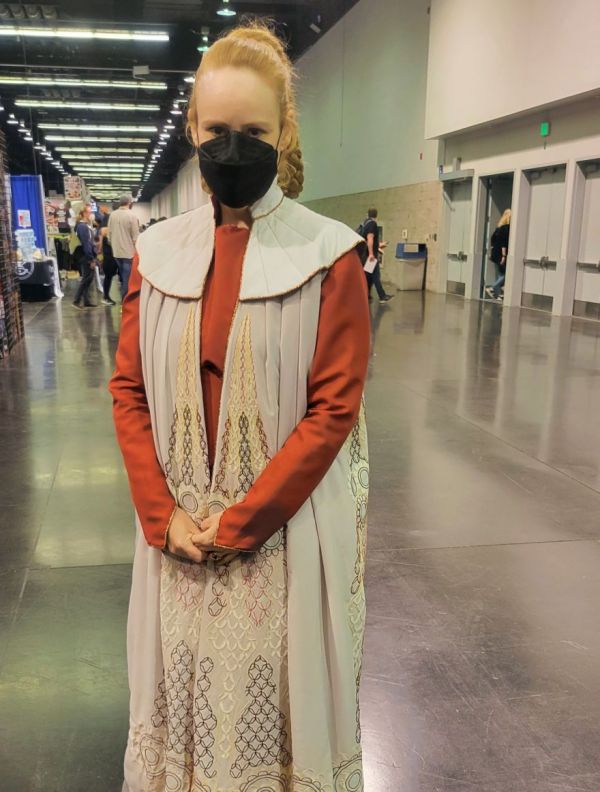 Perhaps the most impressive Leia cosplay was this epic robe she wears on Bespin. This cosplayer actually hand embroidered this thing herself!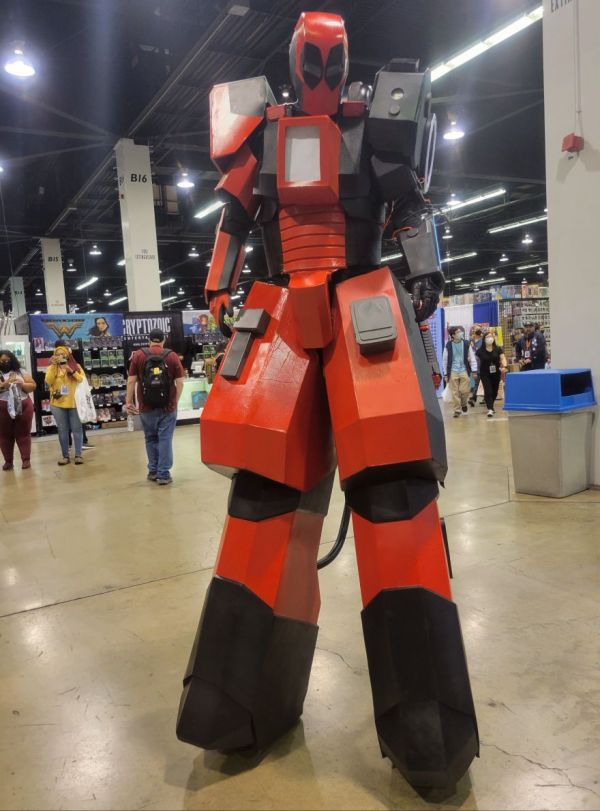 When it comes to impressive cosplay efforts, this crazy Deadpool costume by Nick the Prop Guy was pretty breathtaking -as it stood at least 8 feet tall.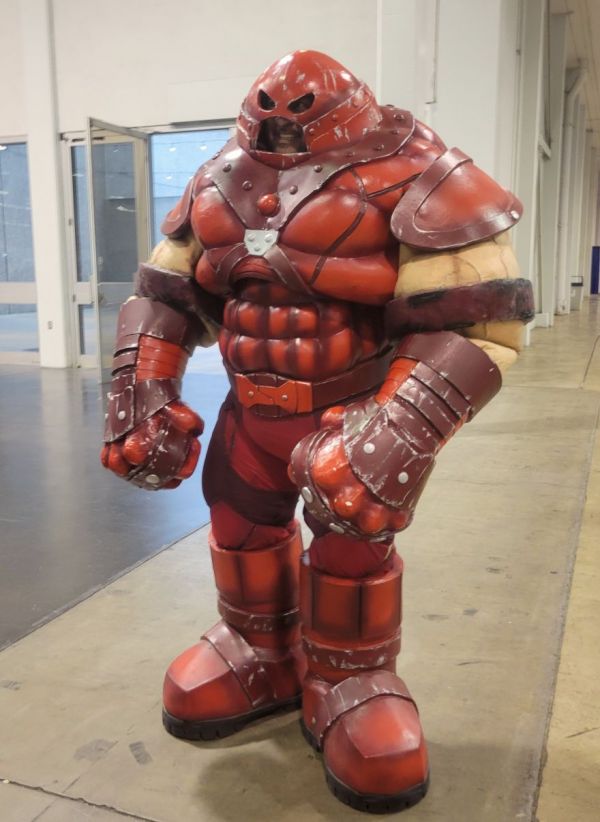 Similarly, this Juggernaut cosplay by Roger p Cosplay was pretty mindblowingly massive as well as impressive.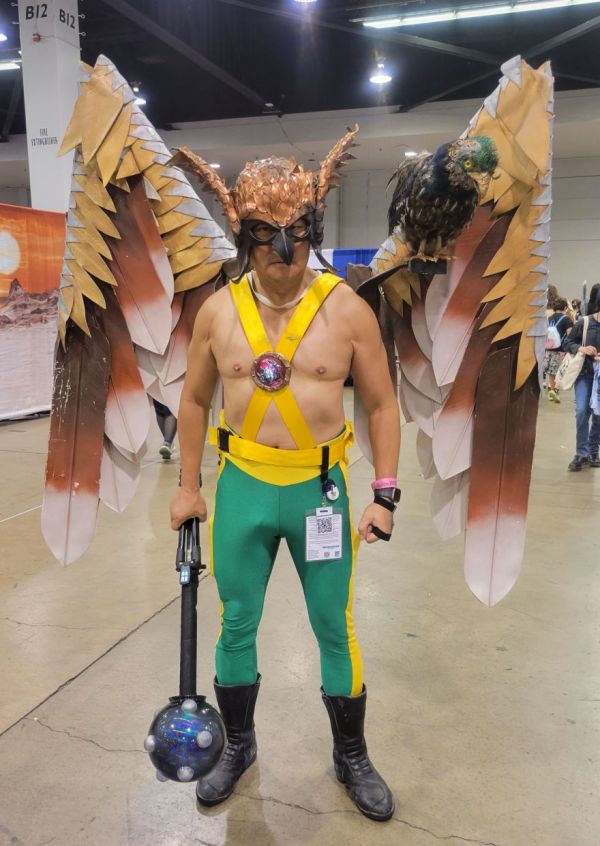 While it may not be as massive as those other costumes, this Hawkman was particularly impressive, especially considering the massive wings opened up and the bird actually turned his head!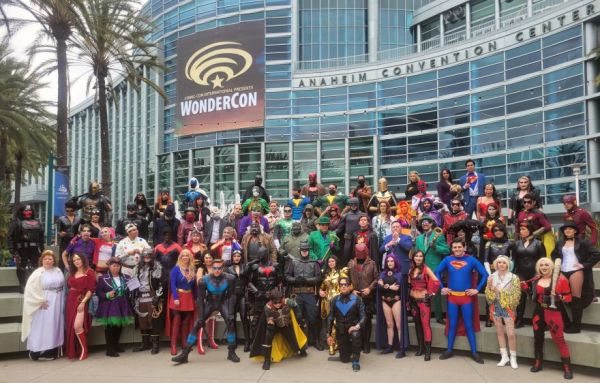 Of course, there were some seriously impressive comic cosplays -this being a "comic con" after all. This massive group of DC cosplayers was actually just one of three equally large groups -and that's just of DC cosplayers there on Sunday!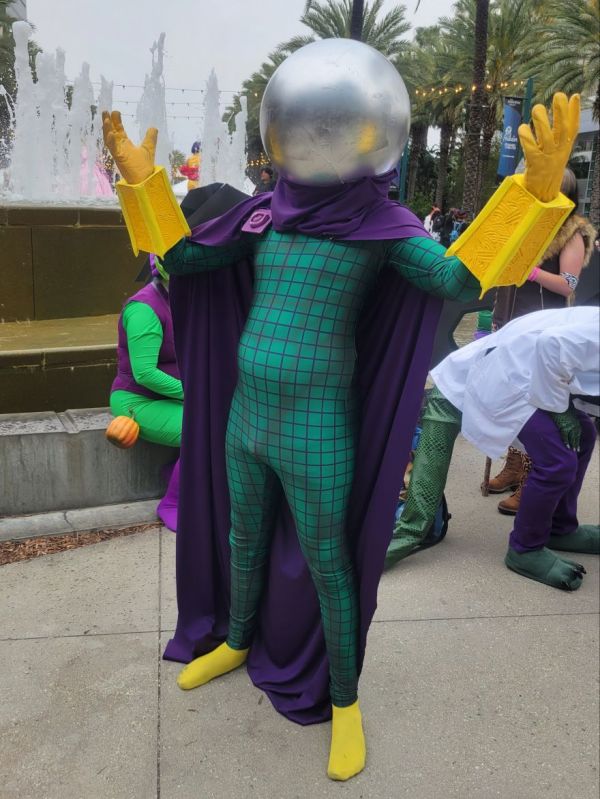 This cool Mysterio cosplay was the first I've ever seen.
I was particularly fond of this cool pirate Batman and Joker mashup.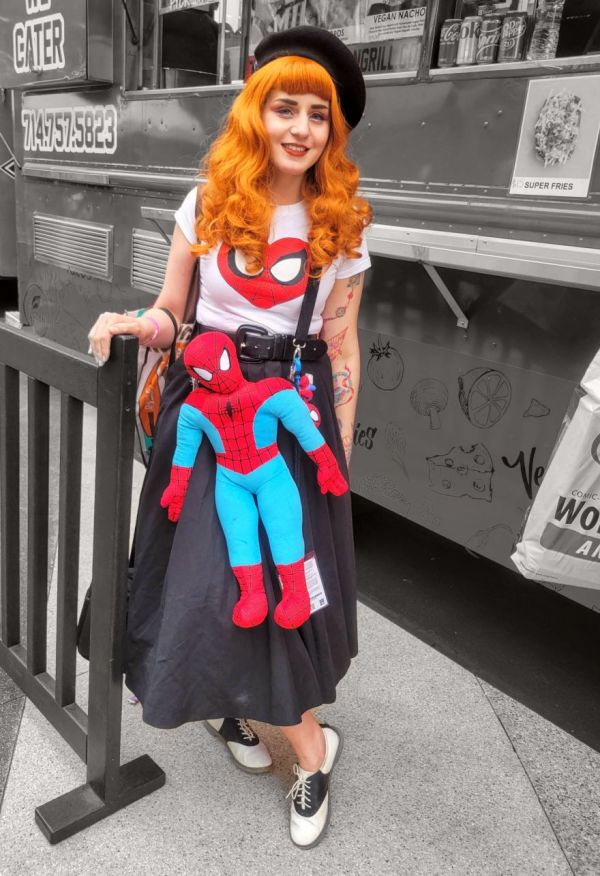 This original take on Mary Jane was also quite charming.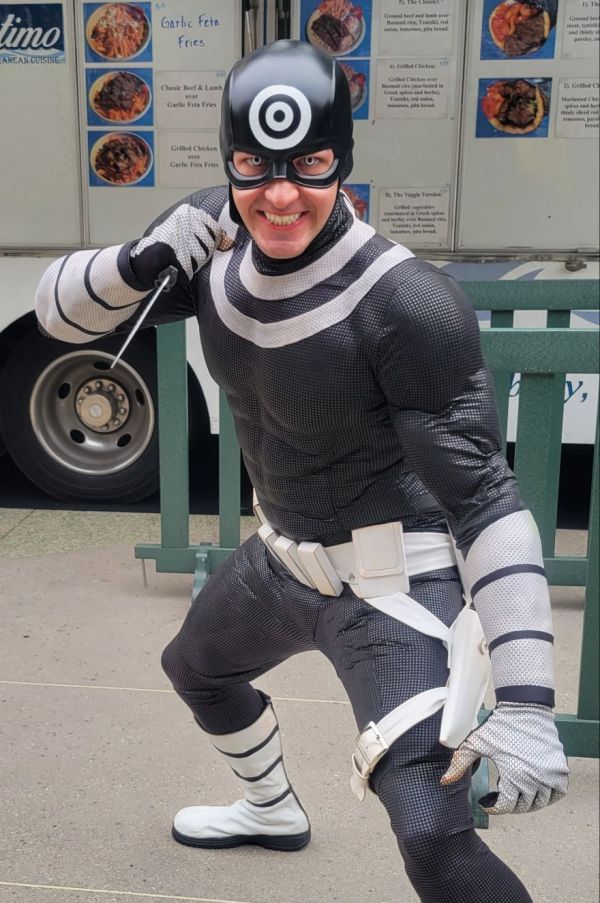 This might have been one of the most impressive villan cosplays I saw at the entire con.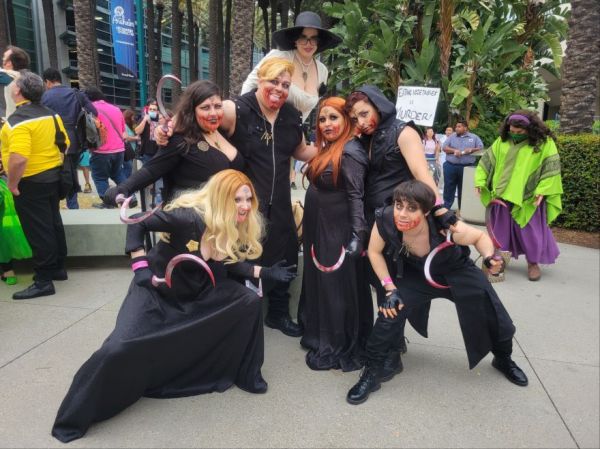 This group of vampires from Resident Evil Village was definately one of the best group baddies cosplays around.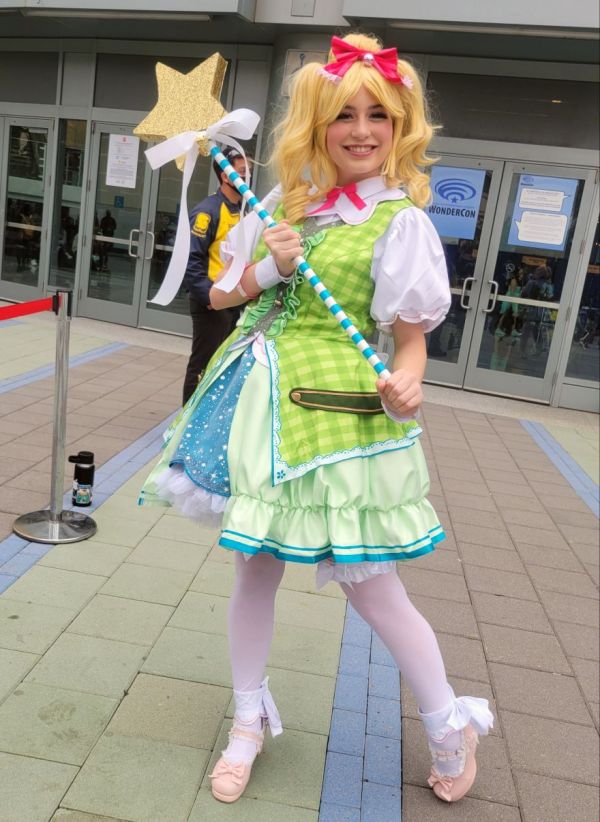 If you prefer cute video game cosplays though, then it's hard to beat this adorable Animal Crossing character.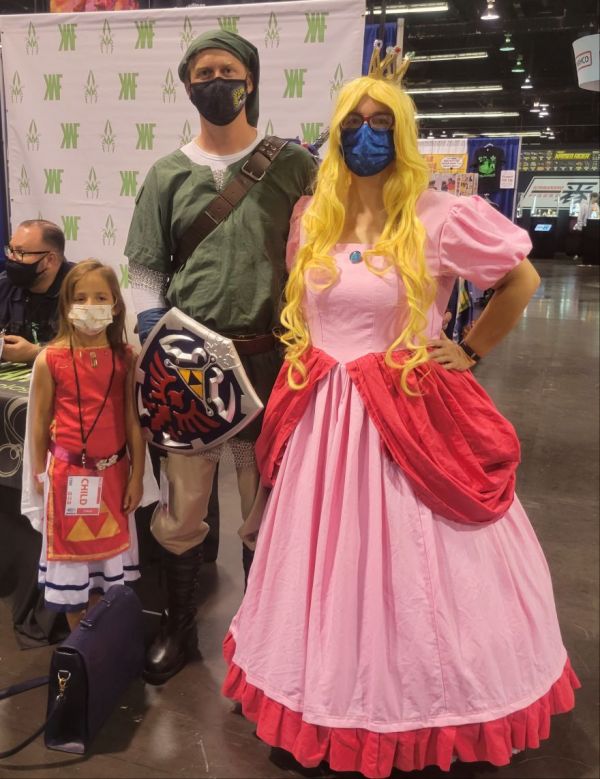 It's always hard to beat a great family cosplay though and these three were so cute.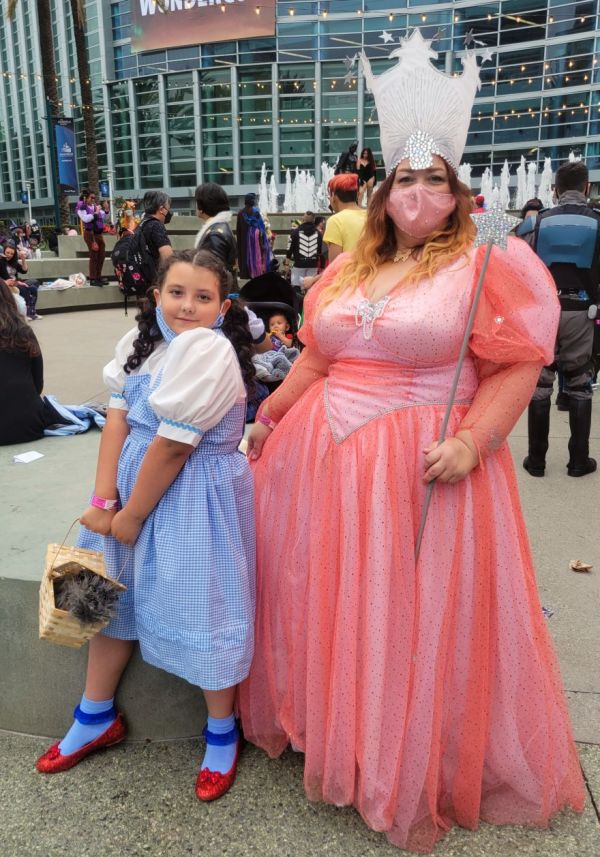 This mother and daughter Dorothy and Glinda costumes by Coffee and Costumes and Carly G Cosplay were also pretty incredible.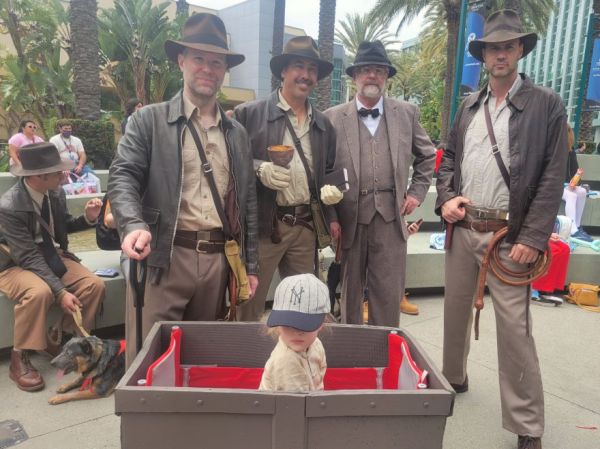 And there was so much to love about this giant group of Indiana Jones along with one Harry Jones and one Short Round.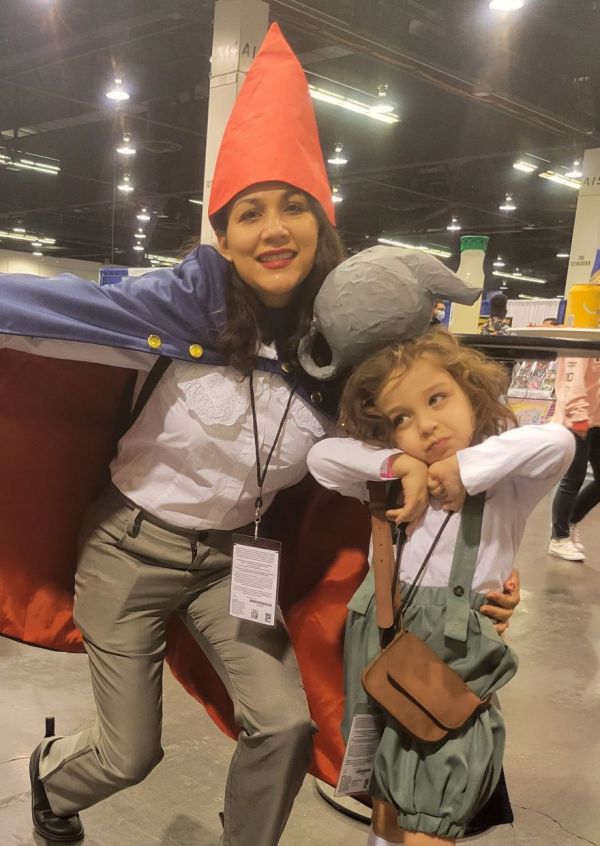 This Over the Garden Wall mother and daughter cosplay as a personal favorite.
Want to see more cosplays from WonderCon? Then head over to Geek Native and check out these great genderswapped cosplays and these funny costumes, or check out this collection of assorted WonderCon cosplays over at Rue The Day.
Source: neatorama