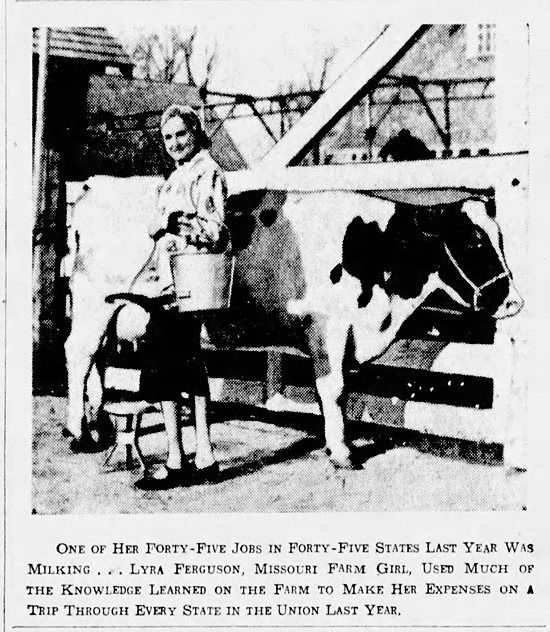 In 1939, Lyra Ferguson left her job as a church secretary in Missouri for an adventure that was also a social experiment of sorts. She aimed to get a job in all 48 of the United States, in which she would spend a week before moving on. She managed to do it in 45 states. Ferguson's plan was to write a book about her experiences, which makes sense, but the book was never published because it wasn't good. Today, a publisher would have assigned her a ghost writer. She edited film of her adventures into a documentary, but it has been lost.
Weird Universe has a list of jobs Ferguson got in 42 of the states, which shows us the difference between the employment practices of 1939 and today. Although she started out with $200, the jobs must have paid well enough to cover her accommodations, food, and gasoline in the days between jobs. Almost all were entry level or unskilled jobs, but in Nebraska she was hired as a booking agent! A few of the jobs are now extinct, like washing windshields at a gas station and milking cows.
We'd also like to know if Ferguson told prospective employers that she was planning to stay for only a week. That might have worked in her favor if the employer was game to let her try to learn something new, or if they thought about the publicity value of the stunt. Today, she would be required to submit a resume listing all previous employment -which could have run to several pages!
Source: neatorama