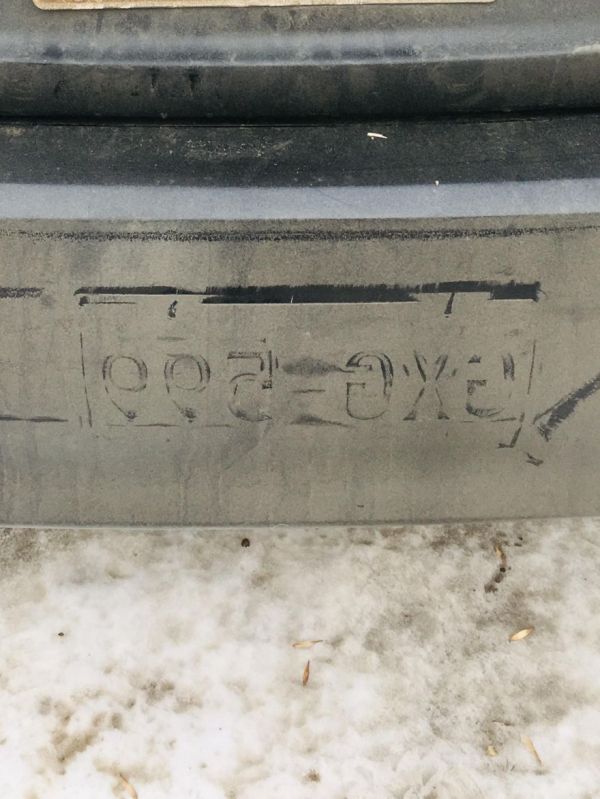 I know you wouldn't want to take revenge on people for their rude, thoughtless, or even evil deeds, but the arc of justice will sometimes do it for you. The rest of us can sit back from a distance and enjoy the satisfaction in comeuppance for a slight we had nothing to do with. Redditor Veriera, who posted the picture above, said he was glad to have a dirty car when another driver rear-ended his son, and then left without identifying himself.
To the lady who flipped me off when I honked at you…your phone probably isn't still on top of your car anymore.

😅🤣😂

— Diane (@Resister4u) December 26, 2021
Some of these cases of eventual justice are even self-reported. This woman just had to take her lumps and chalk it up to experience.
Told my Dad I ran out of alcohol and didn't have any money to buy any for the weekend..so he gave me the huge bottle of vodka from the cupboard that I stole and replaced with water when I was 16… life really does come back to bite u in the ass

— lizzie 𓃱 (@lizbeth_ellen) March 24, 2019
An alcohol-free weekend was probably good for her. See 50 ranked examples of karma that caught up with perpetrators in one way or another at Bored Panda. Be aware that some of these stories may be downright horrifying.
Source: neatorama