When people think of pottery, they picture blue and white plates or terracotta vases. The tradition of ceramics is a practice often associated with craft, rather than the rooms of a contemporary art gallery. But it shouldn't be like that, says independent curator Courtenay Moon, whose latest show, Cracked, exhibits six female artists in London who are working with clay and illustrating what the medium has to offer.
"I felt like I had to prove that ceramics could be way more than a functional object," Moon tells Creators. "It's kind of viewed as an artisan craft and less for the art world. This show is about getting away from ceramics as this utilitarian object, to being something that is just an aesthetically beautiful sculpture, or piece on its own."
While there are vases in the show, which was held at a rented space in Northwest London last weekend, Moon has chosen ceramicists who demonstrate a diversity in style, emphasized in both hand-driven process and use of material.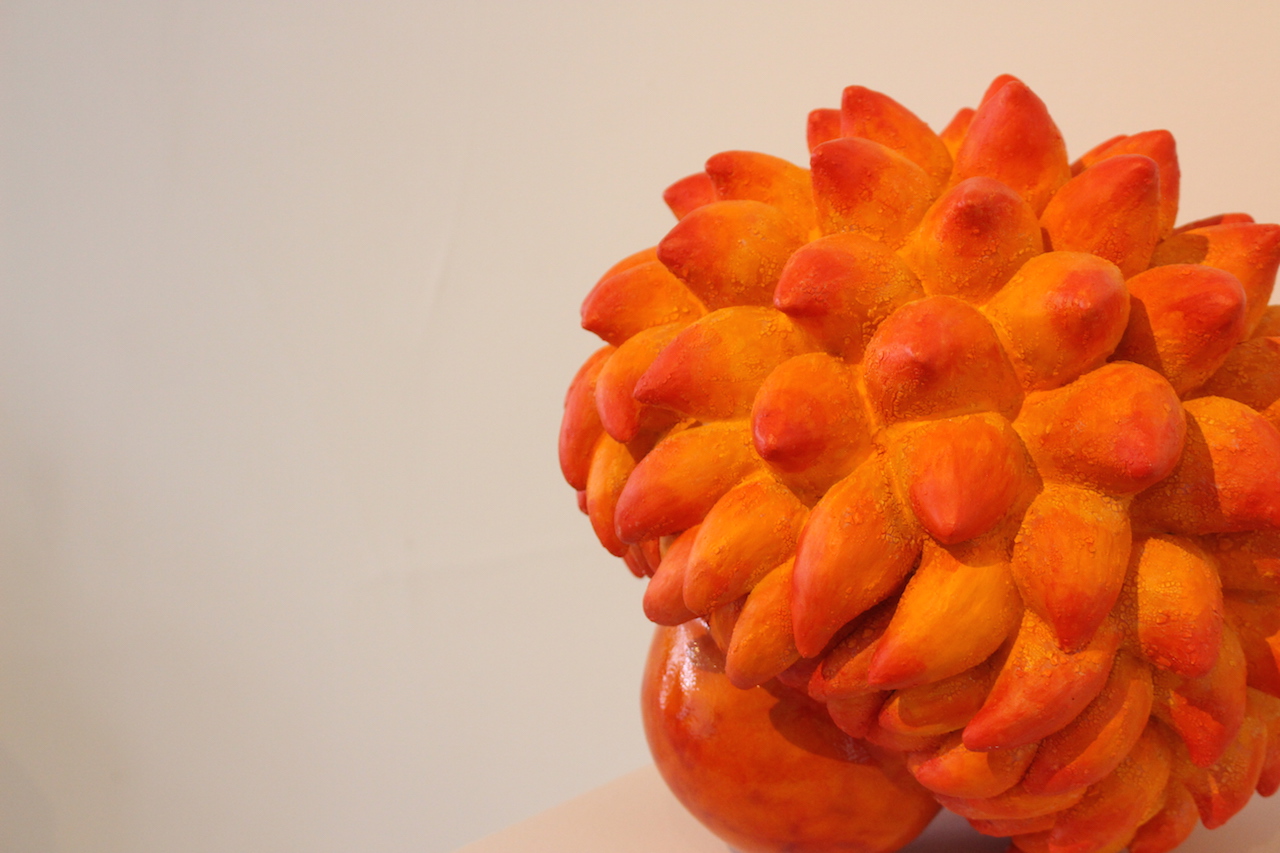 Cracked, Moon explains, is a contemporary and female-led response to Ceramic Sculpture: Six Artists, a show that was held at the Whitney Museum of American Art in New York in 1981, which sought to bring ceramics the credibility it deserved as an art form.
Containing work from established artists like Peter Voulkos, John Mason, Kenneth Price, Robert Arneson, David Gilhooly and Richard Shaw, the exhibit aimed to remove the craft fair bias, far too often associated with clay, through individually distinct forms of ceramic expression, more akin to sculpture rather than utilitarian objects.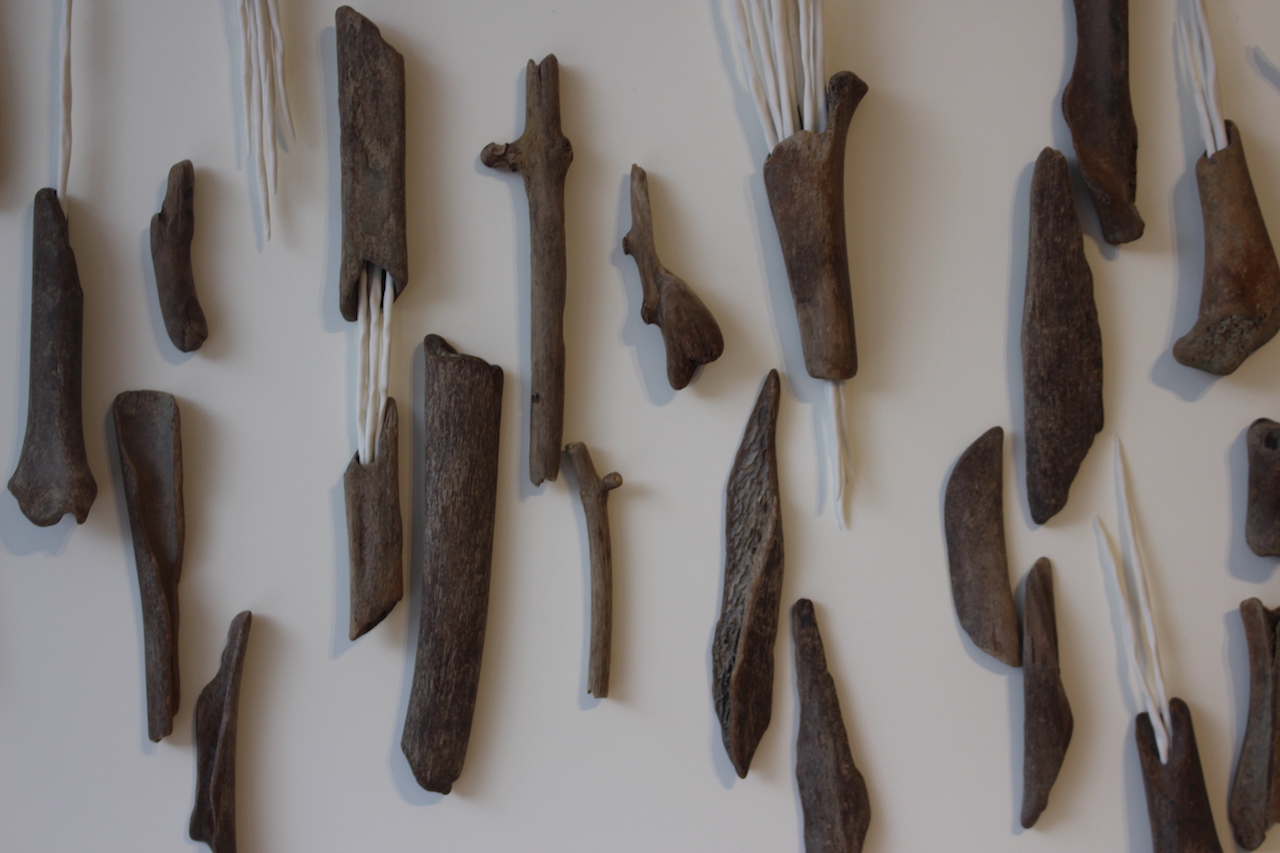 Ikuko Iwamoto is a Japanese artist living in London, whose intricate pieces are made from finely crafted porcelain. Her practice, formally focused on creating functional objects such as teapots and flower vases, has moved towards wall sculptures, presenting two works that integrate bone with fine porcelain. Every single part is attached by hand.
Using traditional coiling techniques, an ancient method where thin twists of clay are laid on top of one another and then smoothed by hand, Tessa Eastman is another artist in the show pushing the boundaries of ceramics. Adding different ingredients to the clay, along with experimentation in firing, Eastman achieves a variety of vibrant colors and contrasting textures in wild, fantasy-like sculptures.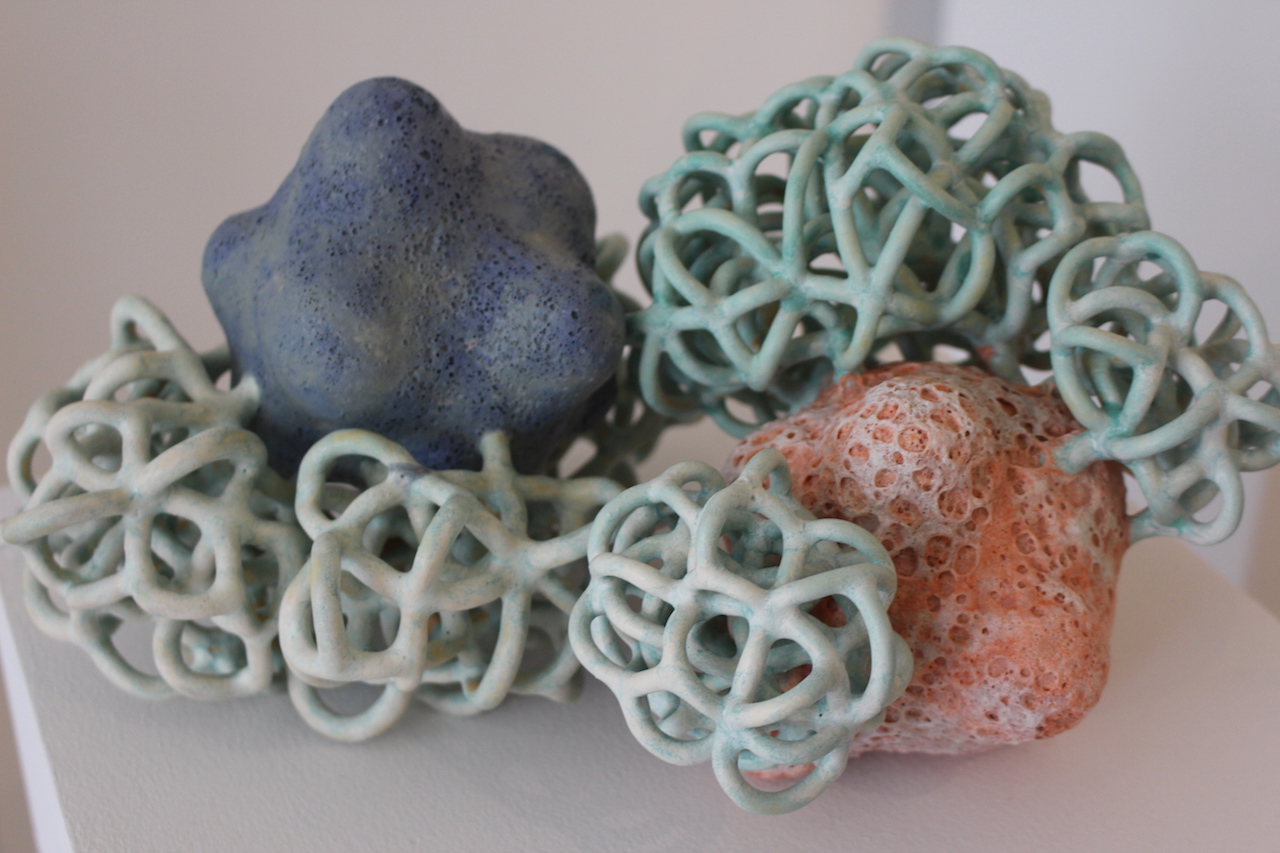 "Tessa is very scientific in her clay making," says Moon. "Ceramics is a lot harder than you think. You have to think about what kind of kiln you're using, what kind of heat you apply and how many times you apply that heat. An artist like Lucy Kirk is more about storytelling."
Kirk, an artist who has been developing her ceramics practice with the aid of her degree in illustration from Brighton University, specializes in rendering badass female figurines. Twin sister duo Liv and Dom Cave-Sutherland also sculpt women, presenting alternative narratives of beauty by showing naked women of all different colors covered in body hair.
"It would be unlikely to see these figures with body hair in the realm of fine art in the 80s," says Moon. "Even now you don't really see them." Cracked also included work by artists Ranti Bam and Laura Bird.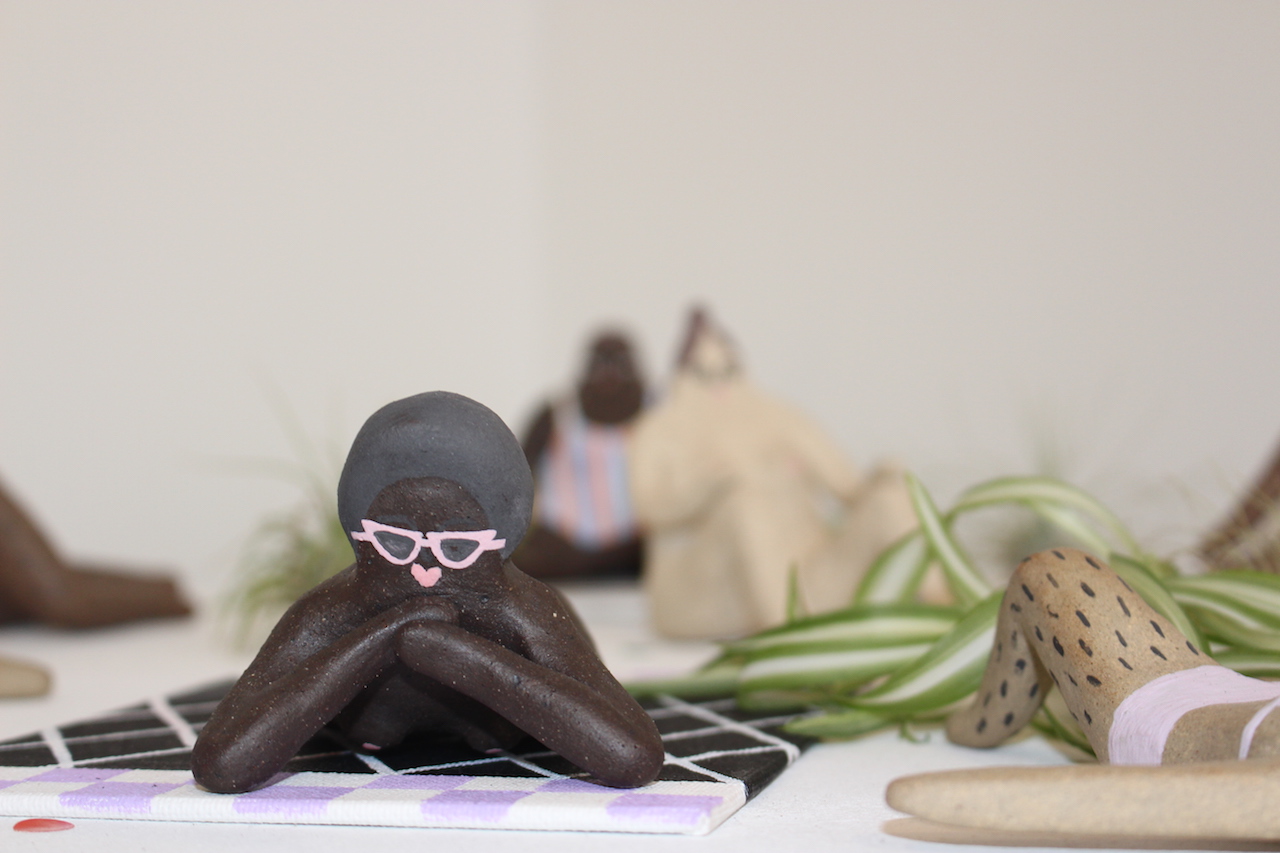 "I think people are striving for real handmade, truthful, honest objects," says Moon. "It's really personal and you can see the touch of the artist's hand on every piece. They can express themselves as much as with painting, for instance. I really think ceramics are having a moment right now."
Moon may be right, as last month auction house Paddle8 held a contemporary ceramics sale for the first time, including work from Shio Kusaka, the Haas Brothers, and Edmund de Waal, reaffirming ceramics' sculptural importance.
"All of the artists that I've come across have been so happy that there's been a space created in regular gallery spaces for ceramics that's not just craft fairs," says Moon.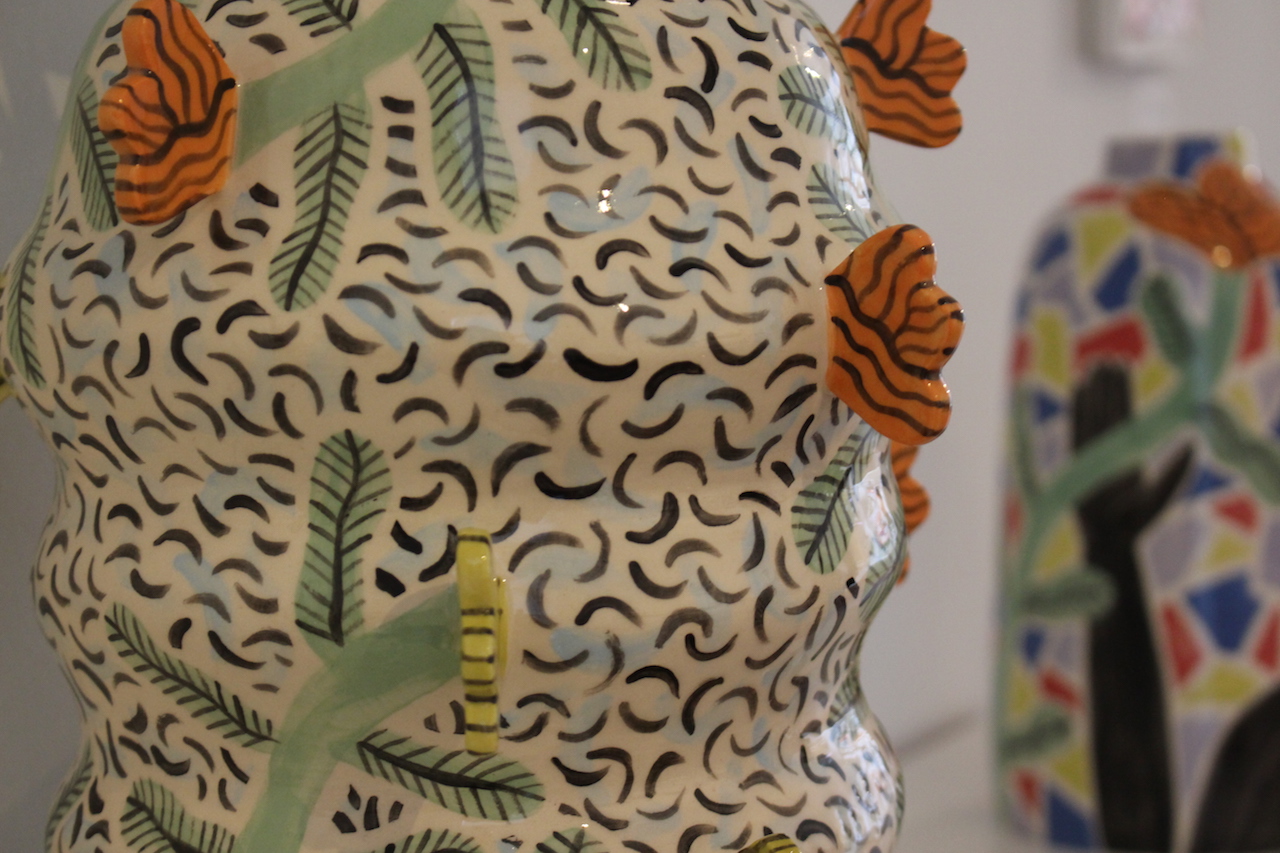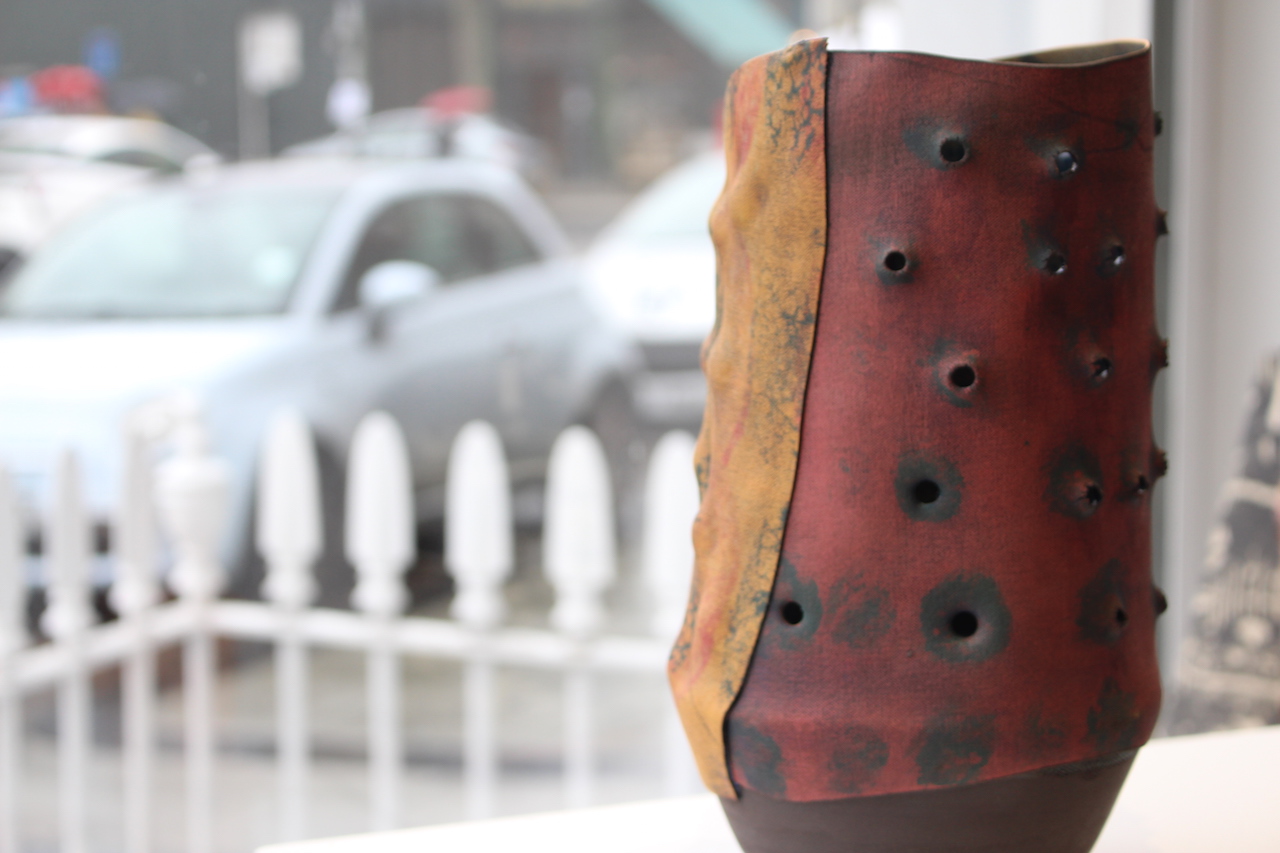 See more about Cracked and more shows from Courtenay Moon here.
Related:
'The New Age of Ceramics' Is the Coffee Table Book You're Missing

The 5 Best Things About Contemporary Ceramics

A Community Kiln Keeps the Flame of Democracy Burning in Detroit
Source: vice.com