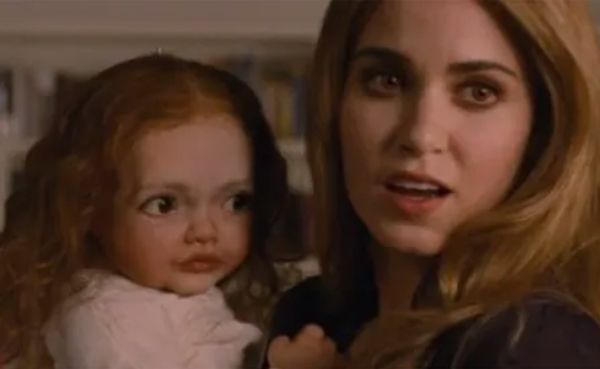 Dolls can be creepy, especially when they are staring at you in the middle of the night from the top of the dresser. But there are a few dolls that have become famous for their activities in addition to their appearance. These real-life dolls have a reputation for inspiring terror. Whether the stories are real or not, the dolls are, even though one was also a movie character.
Twilight fans will recall that the film series concluded with the birth of the offspring of fang-crossed lovers Bella and Edward. In The Twilight Saga: Breaking Dawn—Part 1 (2011), their baby, Renesmee, was represented by some questionable CGI. On set, she was embodied by a very peculiar-looking animatronic doll (above). That prop is now being accused of malevolent sentience by people near the Forever Twilight display at the Chamber of Commerce in Forks, Washington, where the movies are set.

"One day she might be standing up straight, and the next, when you come in on another day, she's in a weird position," Lissy Andros, executive director of the Chamber of Commerce, told Jezebel in 2020. "It's like, is she moving around in there? We don't know. But we tell everybody that the [display case] cover is on her for their protection."

Fortunately, Renesmee appears to be decomposing as a result of the fragile materials used to build her, so she likely won't be around to disturb people for too much longer.
Read the stories of seven such haunted dolls, and see several videos on them, at Mental Floss.
Source: neatorama