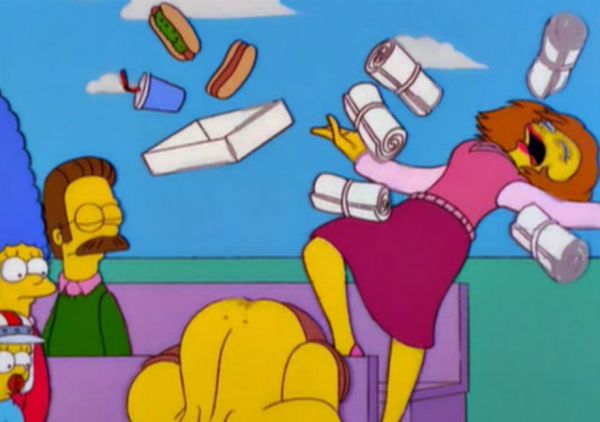 TV characters come and go from shows for many reasons, but in some cases, the character is unexpectedly killed off so that there's no chance of them ever coming back. If a character is just suddenly dead with no warning, and you know the actor is not, it may have been a "creative" way of firing the actor for any or no reason. In some cases there is still speculation about the real reasons years later.
From 1989 to 2000, voice actor Maggie Roswell portrayed the prim and proper wife of devout family man Ned Flanders on Fox's The Simpsons. Then, in a highly-publicized episode, Maude was killed when a T-shirt gun propelled her off a set of bleachers and to her death. According to the Los Angeles Times, Roswell claimed she was fired from the show for asking for a raise, from her typical $1500 to $2000 per episode to $6000; Fox argued she quit because she no longer wanted to commute from her home in Denver to the voiceover sessions in Los Angeles.
You can read seven stories of characters killed off because of conflicts with the actor at Mental Floss.
Source: neatorama