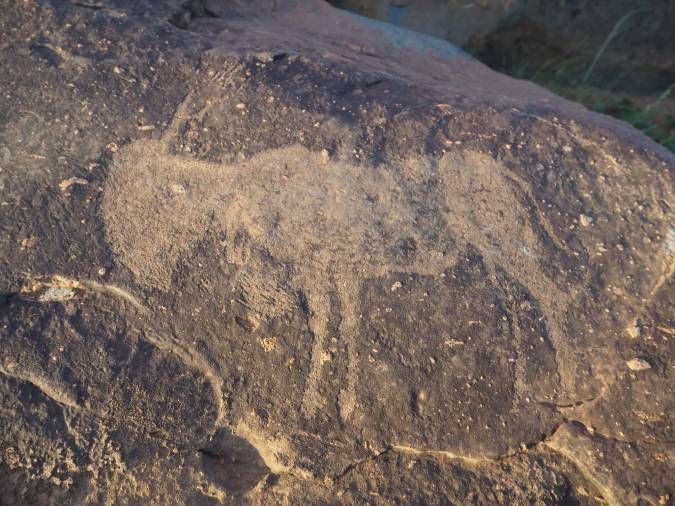 Inside the world's biggest meteorite impact crater, scientists from South Africa have discovered 8,000-year-old carving made by Khoi-San (First People of South Africa). The carvings were discovered in the crater's 'Rain Snake' dyke, which is named after an important ancient deity:.
While investigating these strange rock formations, researchers discovered a set of ancient carvings at the site that were unknown to archaeologists.
[…]
The carvings, which include what appears to be of a hippo, horse and rhino, were made 8,000 years ago by the Khoi-San—known as South Africa's 'First Peoples.' "As scientists, we recognize the special nature of the impact crater, but it was also recognized by ancient inhabitants of the area," [Geologist Matthew Huber] said.
The animals carved by the Khoi-San people include hippos and horses. But why did the ancient people created such carvings in the first place? Learn more about the carvings over at Newsweek.
Image: University of the Free State
Source: neatorama