Overflowing with juxtapositions, the temporary exhibition 871 days, 50 products, 17 designers, and 1 single color was conceived by La Manufacture's artistic director, Luca Nichetto. On display at Milan's Museo Poldi Pezzoli during Salone del Mobile, it takes place against the backdrop of the 19th-century rooms of the palazzo.
The exhibit's name is a curious one: 871 days, 50 products, 17 designers, and 1 single color. It was chosen to mark the 871 days since the dream of entrepreneur Robert Acouri, to gather the work of 17 international designers under one roof to celebrate French and Italian talent, was revealed. Fifty modern high design objects, belonging to La Manufacture, created a visual conversation inside the palazzo's traditional ornate rooms.
Nichetto imagined the space as an in-progress construction site, and chose the unforgettable vibrant orange of construction vests as the standout feature. New iterations of the 50 chosen pieces were rendered for the exhibition, guiding visitors through the story of La Manfacture's work, with the single color guaranteeing a memorable experience.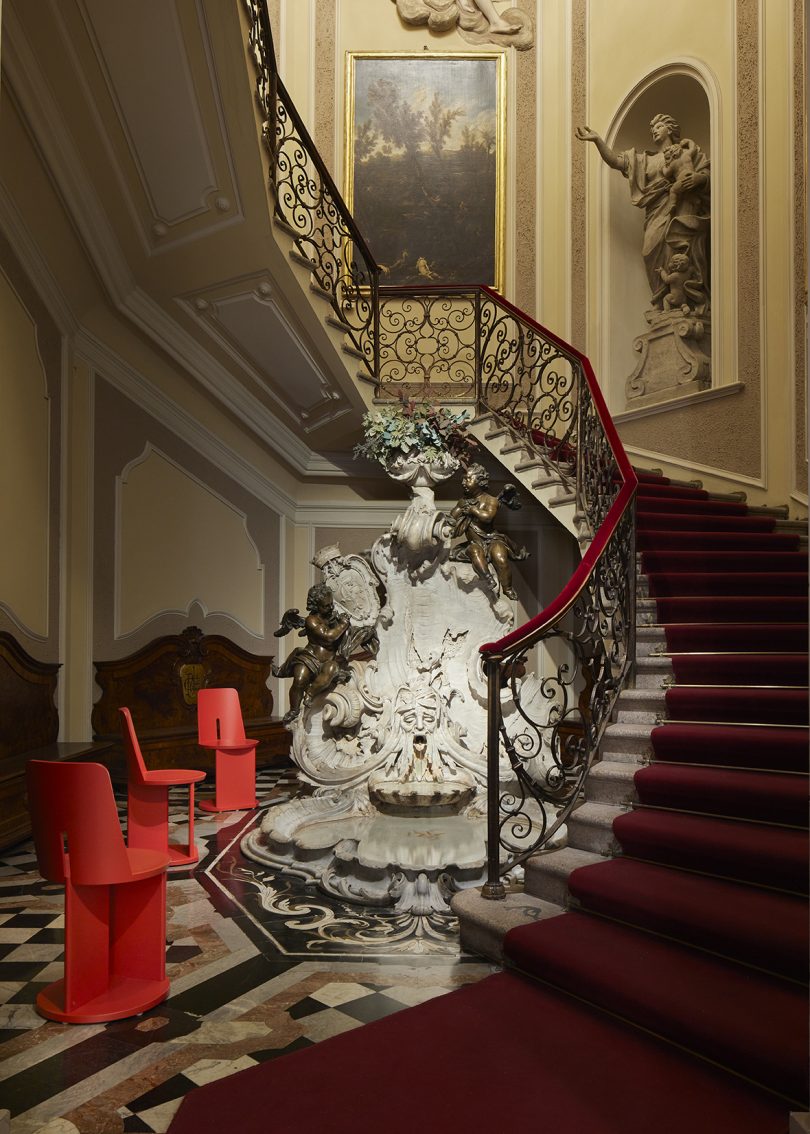 To learn more about the exhibit, visit lamanufacture-paris.fr.
Photography by De Pasquale + Maffini.
Source: design-milk