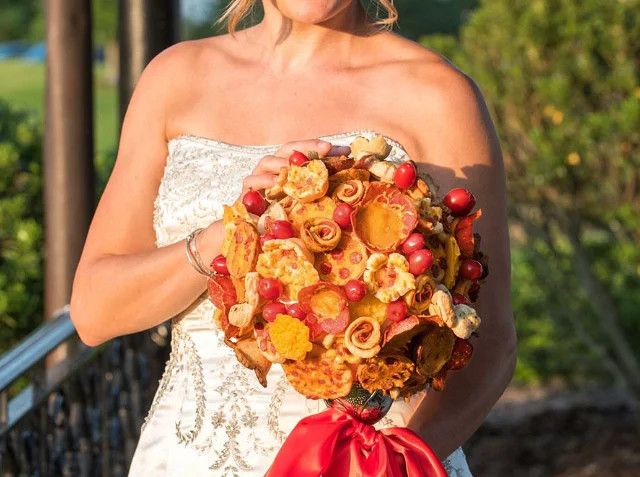 🍕 Roses have always been expensive on Valentine's Day, even before we live in the Age of Inflation. But thankfully, there are some creative alternatives to giving your lovey a bouquet of flowers. So, forget roses! Here are 9 unusual Valentine's Day Bouquets (which include the pizza bouquet shown above)
❤️ Pro-tip: tees last much longer than roses, so here are 7 Funny Valentine's Day Tees and Big & Tall T-Shirts that'll make your crush LOL (remember, a maid that laughs is half taken).
🎥 Movie theater attendance has been declining for a while. A lot of people point to Netflix and other streaming services as the reason there aren't more butts on movie theater seats, but I have an another explanation: we just can't understand what's being said on the big screen without captioning.
Image: @VillaItalianKitchen/Facebook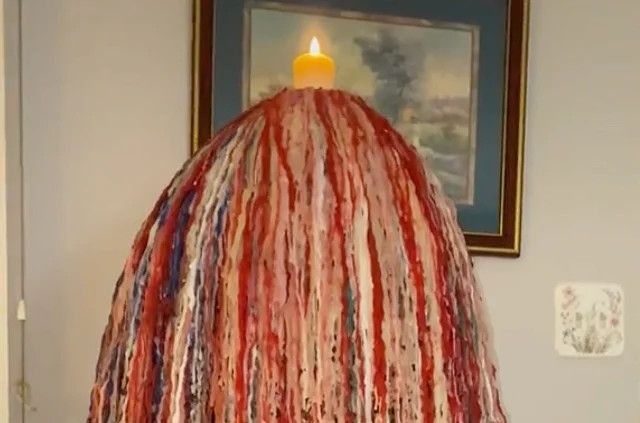 🕯️ Here's the unusual story of the 40 Year Candle: one night forty years ago, Tiktoker Taylor Underhill's grandma lit a candle on top of a beer can. Then, after the candle melted, she lit another one on top of it, then another one, then another one night after night for forty years! (Image above: @taylorunderhill)
🐻 Love bears? Ursine luck! NASA just released this image of a bear on Mars. Naturally, it's a self pawtrait.
🦒 Nature is so unfair. Here I am, a grown man, standing shorter than a baby Masai giraffe who's just been born (baby giraffes are about six feet tall at birth!).
💩 Oh bother! Now you've really stepped in it.
Want more neat stories? Check out our sister sites: Pictojam, Homes & Hues, Laughosaurus, Pop Culturista, Supa Fluffy, Infinite 1UP and The Shirt Stack.
👕 Don't miss: Anime T-Shirt and Video Game Tee sale (save up to 20%) over at the NeatoShop.
Source: neatorama