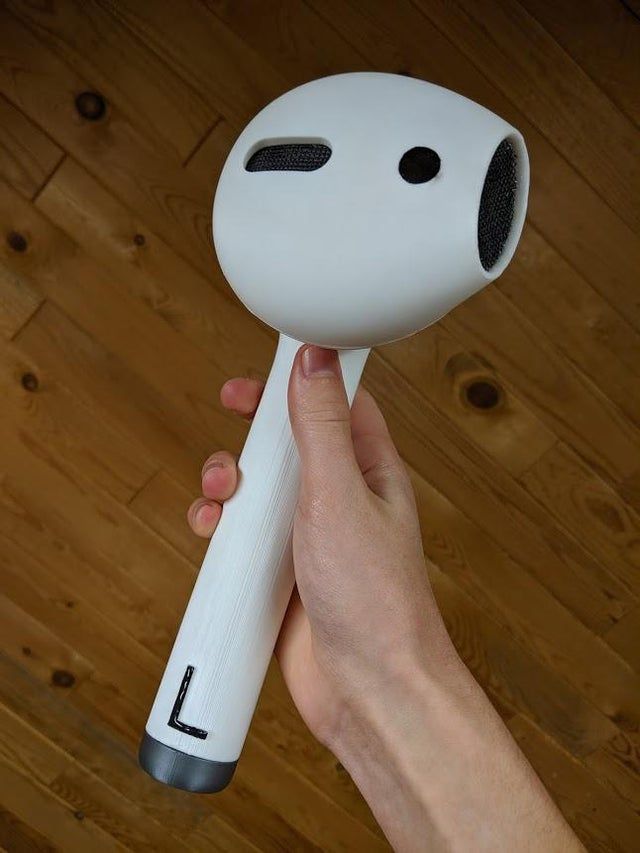 Do your AirPods keep falling out? Jam this one in and you'll never have to worry about that problem again.
Redditor Master_Aar made this 3D printed scaled-up AirPod that is Bluetooth-compatible and fully functional. When asked by fellow redditors why he made it, Master_Aar had no clear answer. But that's okay. When you have a 3D printer, you don't need a why, just a how.
You can see more photos here.
Source: neatorama