MH.AP Studio designed an Attic for David in Barcelona with clever built-in furniture and storage throughout making the most of the 70 square meters of space. The original flat was dark and compartmentalized with small rooms that missed out on natural light. To make the space work, they reconfigured the layout to include a hallway that does more than offer a path between points A and B – it's now a multifunctional thoroughfare that houses a bench seat, dressing table, and desk on one end with the kitchen and closets on the other.
A warm, matte-finish MDF is used throughout helping to tie the spaces together as natural light filters in to keep it bright. An L-shaped, built-in sofa with bright blue cushions adds a bold statement to the open plan living room and kitchen.
Just behind the hallway wall, there are two bedrooms with a bathroom in the middle. The larger bedroom opens up to the living room via sliding panel doors.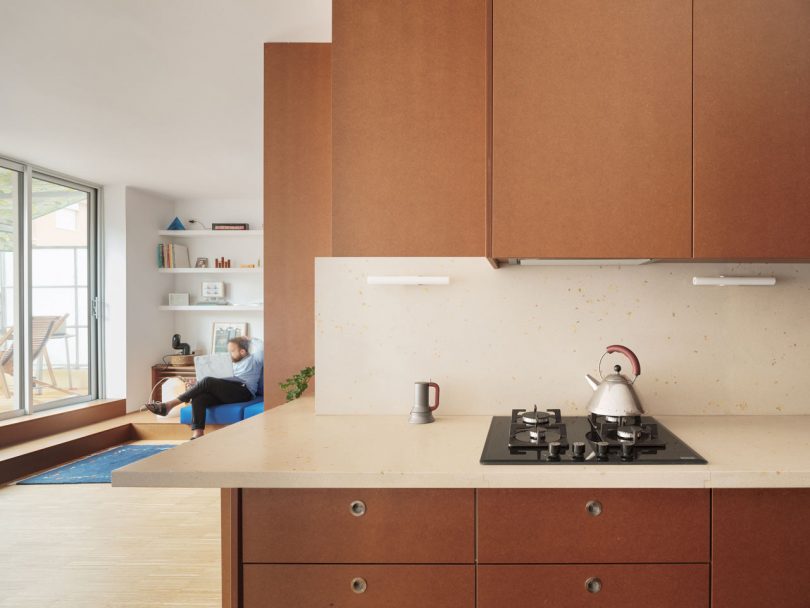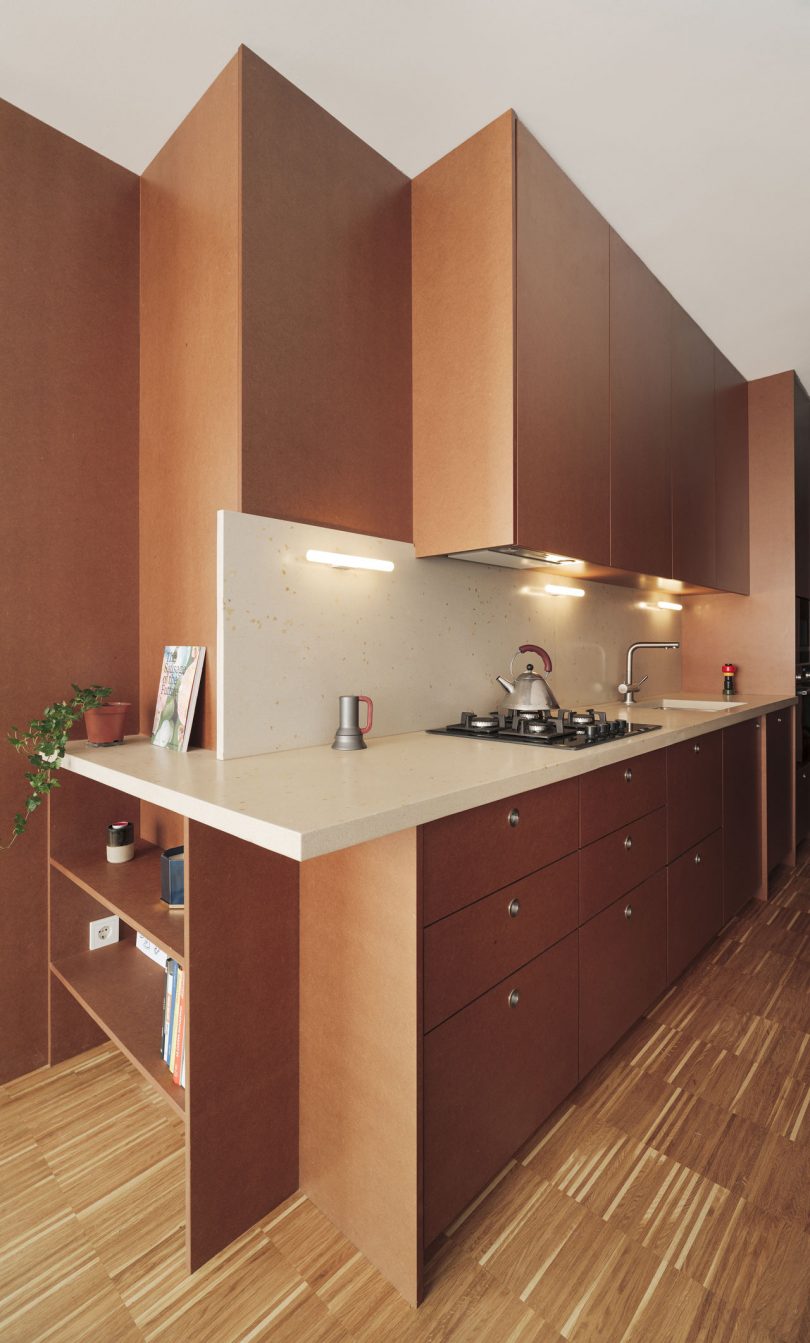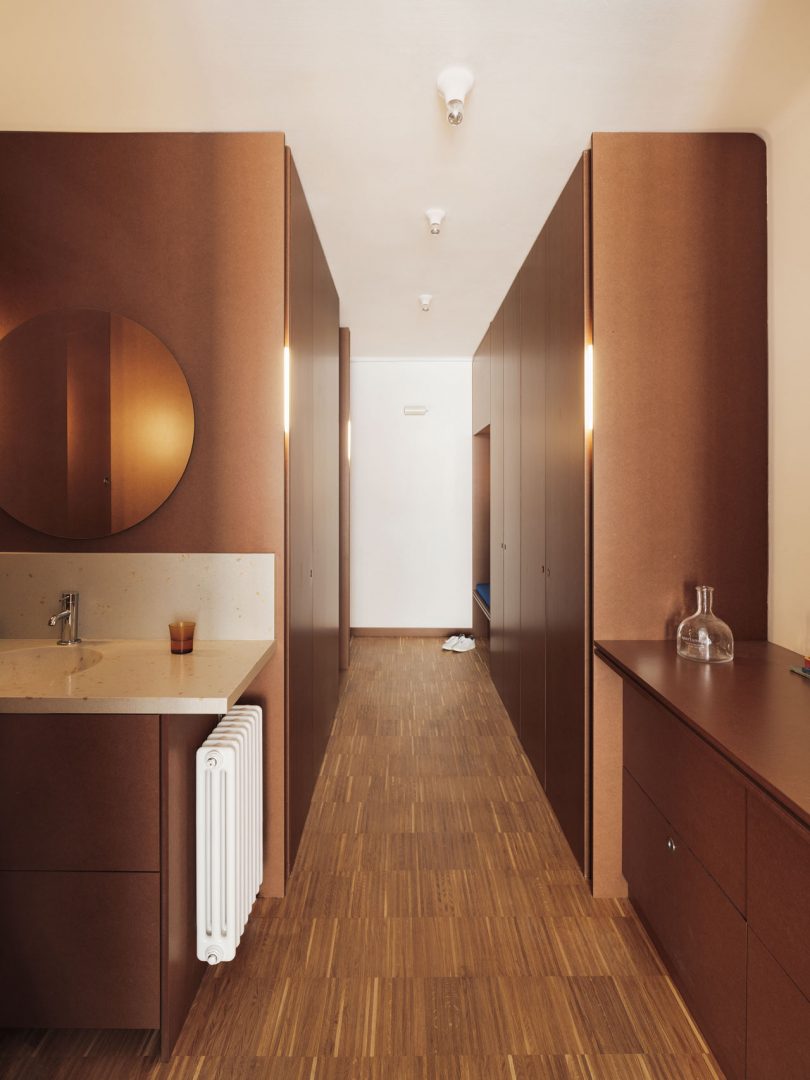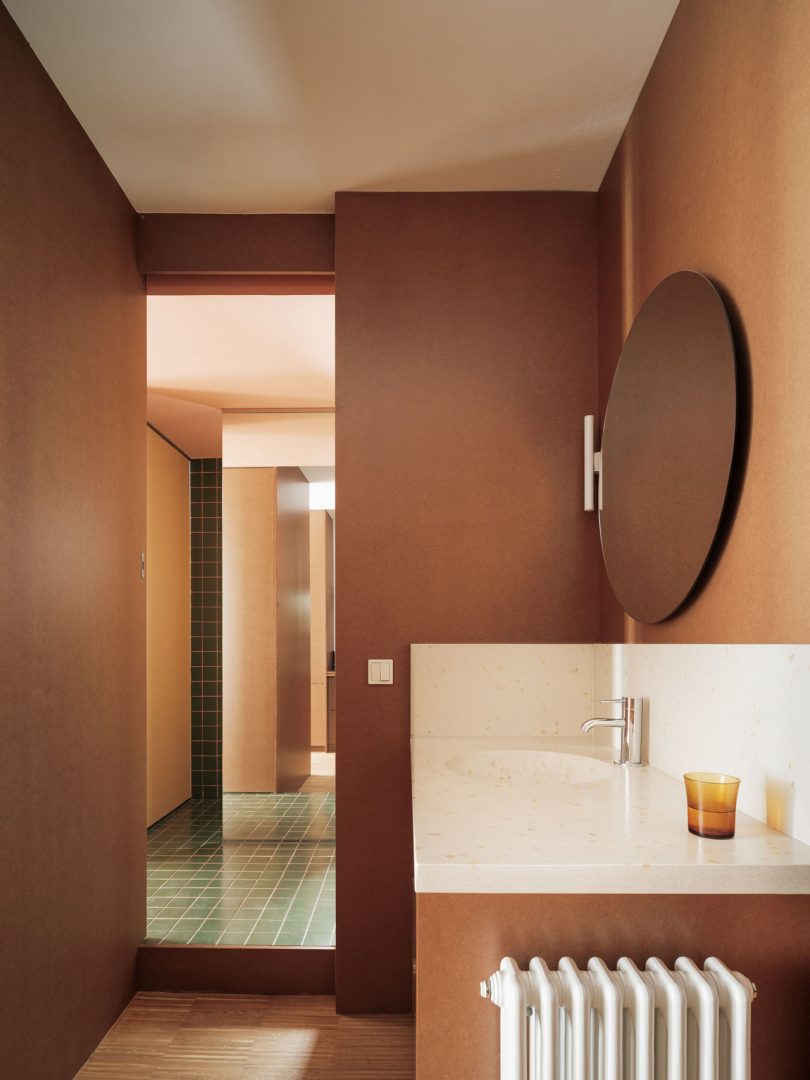 The bathroom just off the hallway is clad in grass green tiles, perfectly contrasting the apartment's brown elements. The sink is placed just outside of the bathroom, a decision that was inspired by Le Corbusier's Villa Savoye project.
Photos by Luis Diaz Diaz.

Source: design-milk