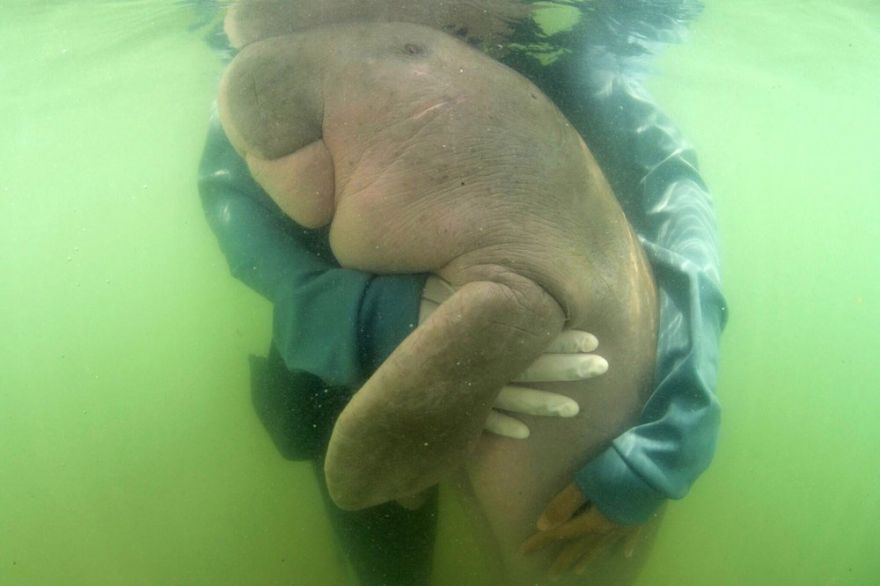 "Mariam", a little dugong was rescued in Thailand earlier this year. She is just 5 months old and was separated from her mother. For now, she
practices swimming in river water with her caretakers near the dugong habitat just off Ko Libong island, getting bottle-fed special milk and munching on the seagrass offered to her by her human companions.
It will be a while before our little friend goes back to the wild. She will be needing milk until 18 months old. Clearly, this cute animal is "attached", according to Nantarika Chansue, director of the Aquatic Animal Research Center at Chulalongkorn University.
Wouldn't it just melt your heart seeing how affectionate animals are to their rescuers?
As human beings, I believe it's our job to take care of these creatures since they were entrusted to us by our Creator.
There is still hope. Let's save our environment!
Image: Sirachai Arunrugstichai via AP
Source: neatorama