In Bangkok, Thailand, the owner of the Flower Cage House wanted to increase the size of the house and maximize its full potential. They hired Anonym for the renovation and they developed a plan to add more space, increase the natural light, and add a flexible space above the original garage.
To allow more light to pass through to the interior, they removed solid walls and added steel framed windows. The extra windows not only provided more light, they increased ventilation.
The front of the house boasts a unique facade. Above the parking area is a cantilevered multipurpose room that's surrounded by a steel grid structure that's become home to 102 potted olive trees. The ceramic pots were designed by artist Aor Sutthiprapha and they enhance the house making passersby want to pause and take notice.
The iron stairs lead to the multipurpose room and feature slender rods that make it safe while also adding visual interest.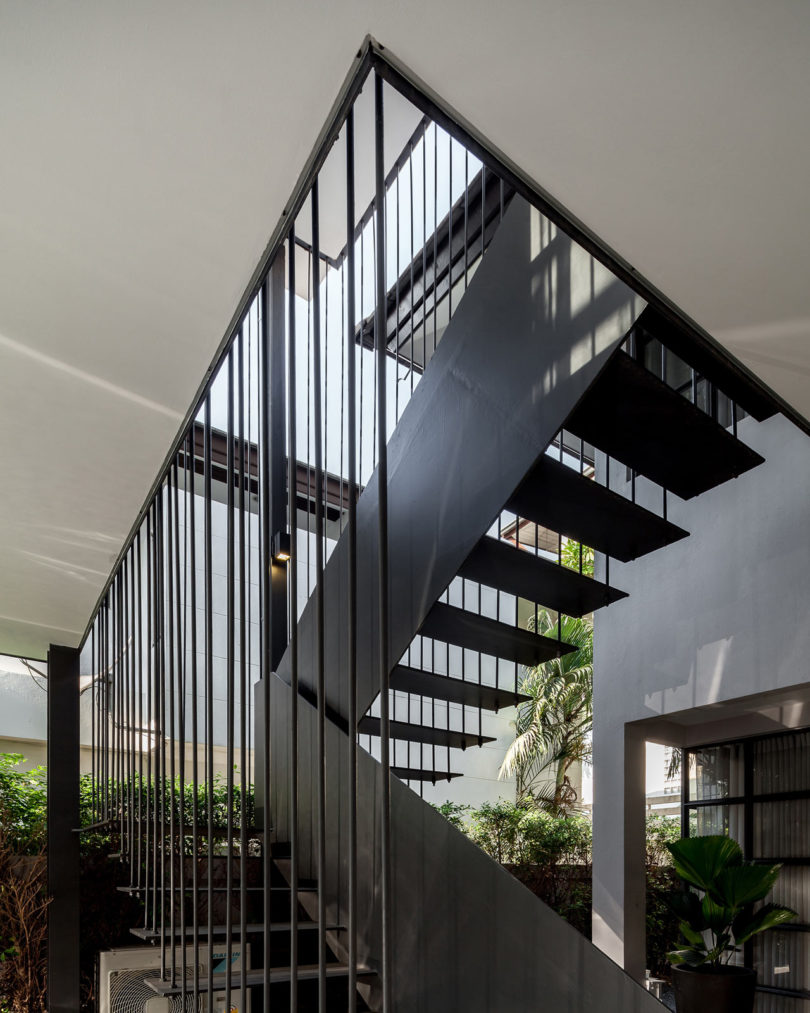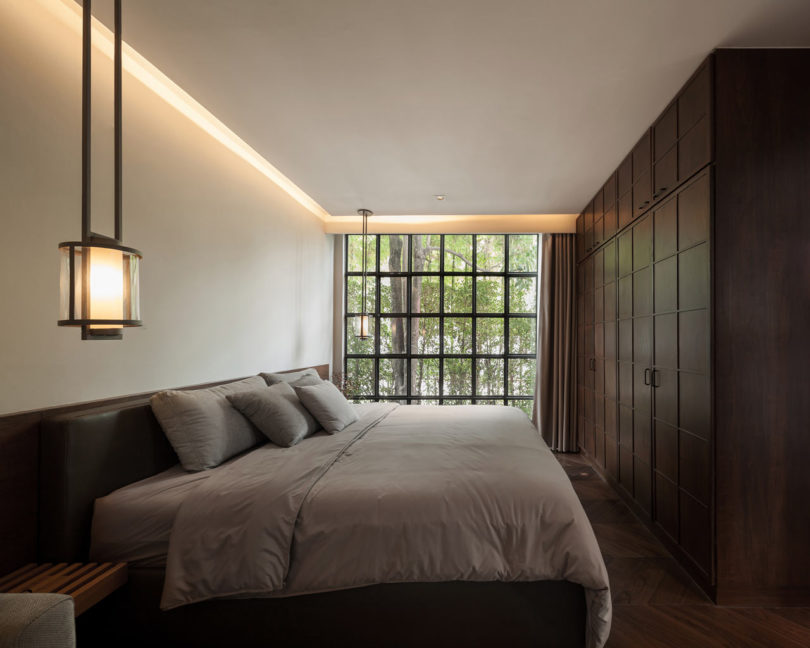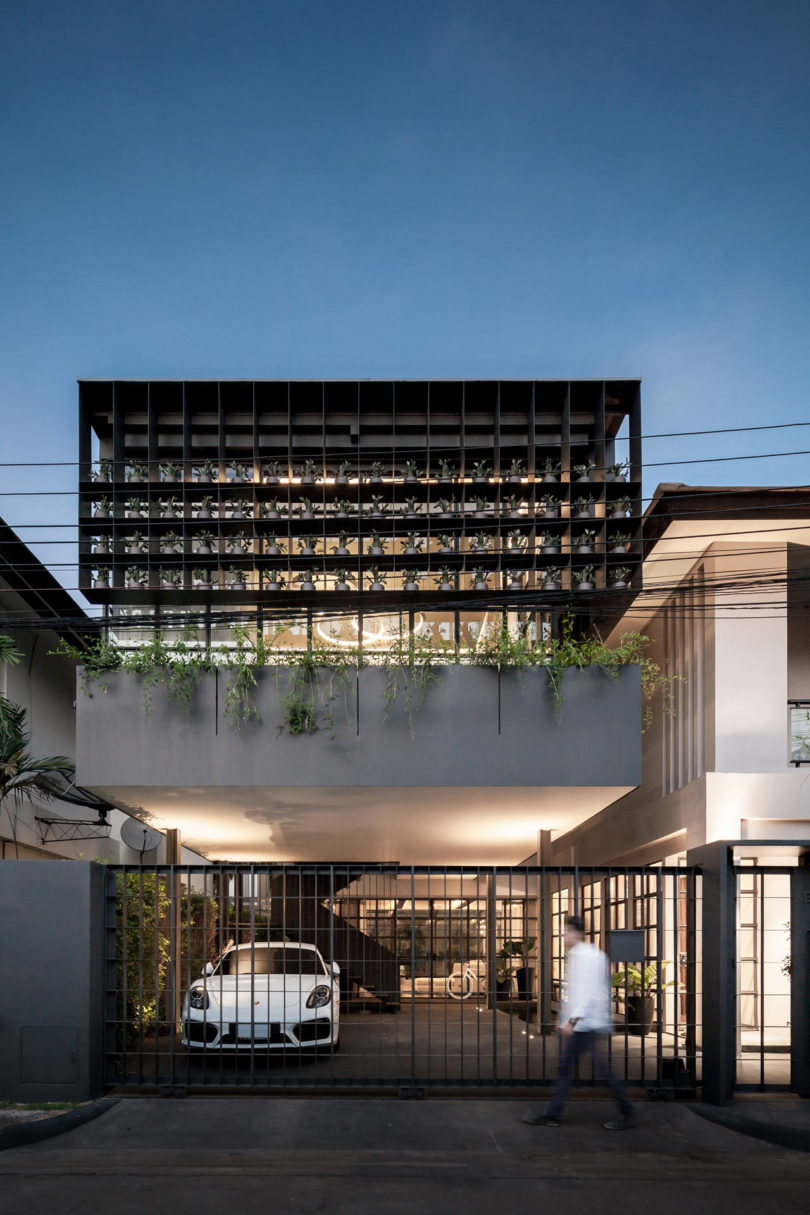 Photos by Ketsiree Wongwan.

Source: design-milk