Located on the Mediterranean coast in La Torre de la Horadada, Alicante, Spain, The Beach House came about when a family needed more space for their vacation home. Laura Ortín Architecture designed the new space on top of the original one-story beach house, typical of the area. Instead of building the exterior like the surrounding houses, they took a unique approach and created a faceted, modern facade that stands out on the block.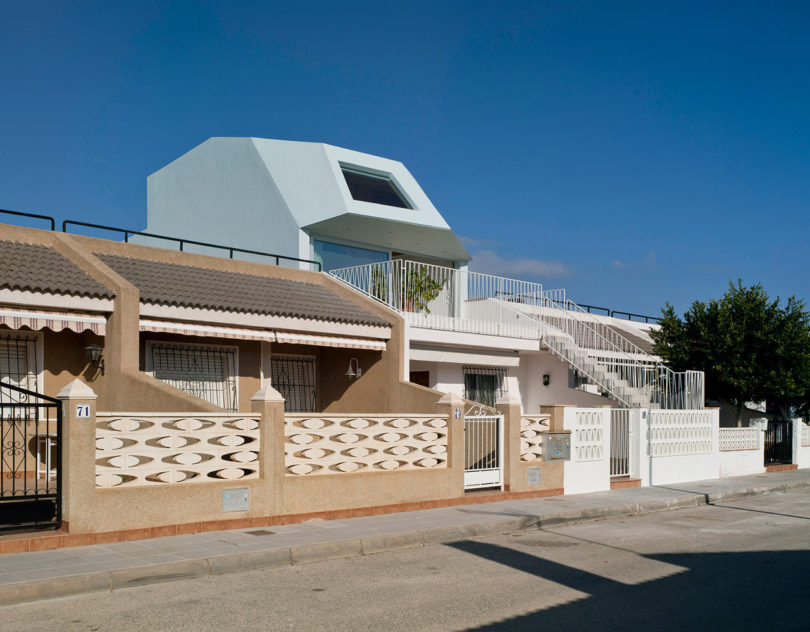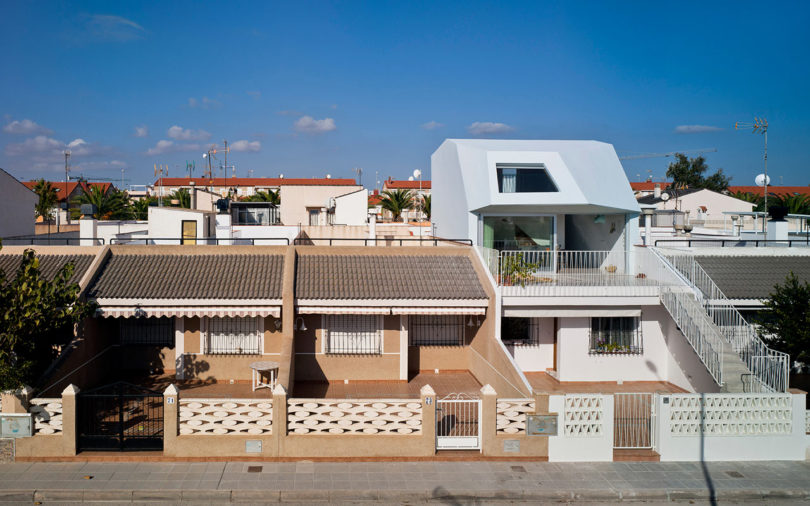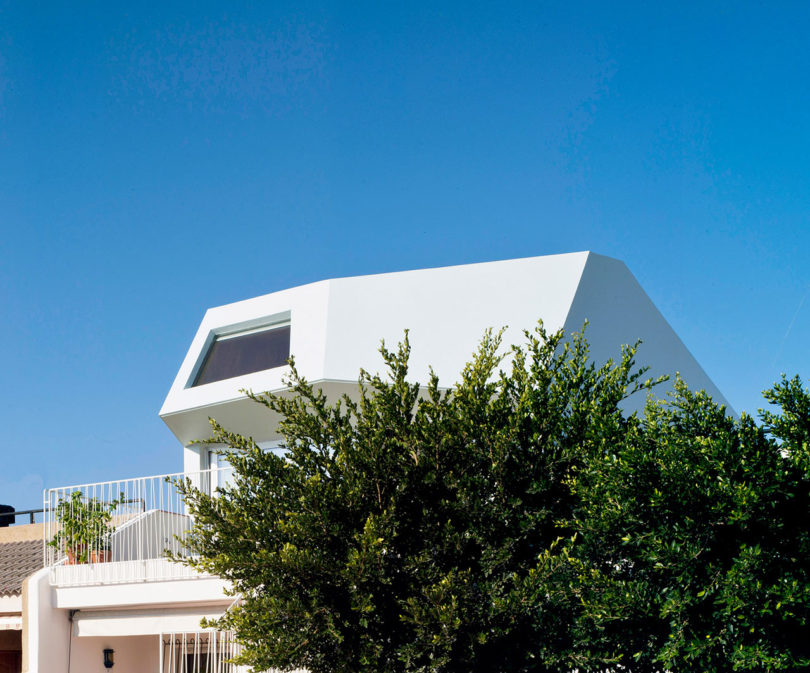 The slanted, light blue roofline is meant to extend out to the sky.
Part of the new design includes a terrace on one side of the house, as well as a loft with access to a roof terrace on the other side.
Inside, they chose affordable materials to keep the costs down, so the finishes are fairly simple. Raw plywood covers the upper walls and the loft space, while white paint is used on the main floor. Terrazzo floors add texture and a decorative element to the interior.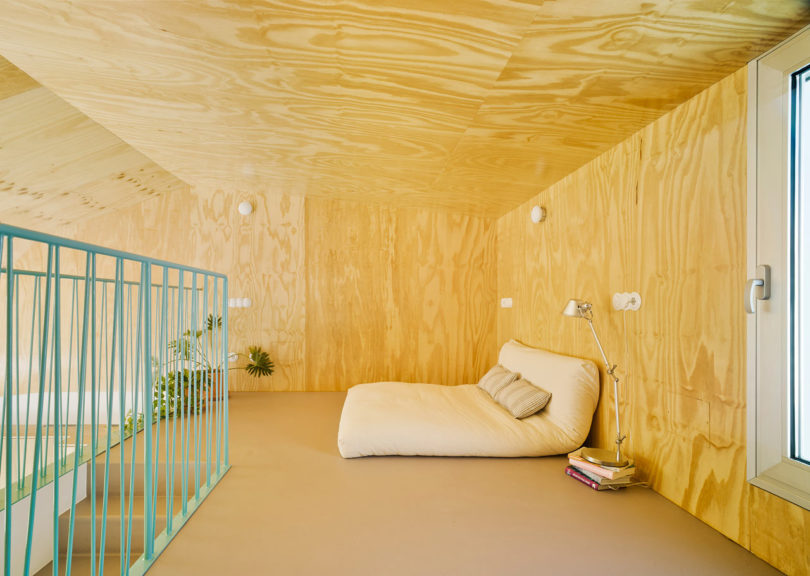 The upper part of the structure is offset so the best views from the loft could be secured.
The bedrooms are kept minimal, as a majority of the time is spent on the terraces.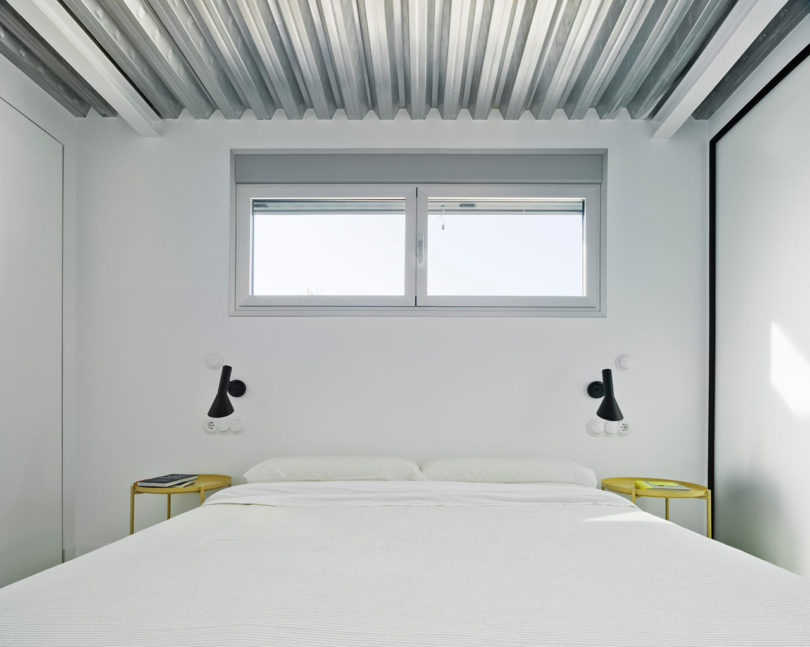 Photos by David Frutos.

Source: design-milk