To native New Yorkers, or really anyone living in a snowy city, the sight of lone, lost gloves is nothing special — an unimportant visual glitch brought on by winter. But to Jessica Mantovani and Jessyca Silva, two Brazilian artists studying abroad in NYC, scattered gloves on the streets became an opportunity for creative upcycling and community support. Their response to the plethora of single gloves and mittens littering New York sidewalks was Lost Gloves, a project in which found gloves are transformed into children's toys.
Each revitalized glove in Lost Gloves is given a visual and contextual revamp. A lone black glove found on Broadway is transformed into Whoopi, an anthropomorphic glove-animal hybrid looking to become a theater star on the same street she was found. A striped grey glove becomes William, a Williamsburg fashionista penguin featured by all of the important street style photographers.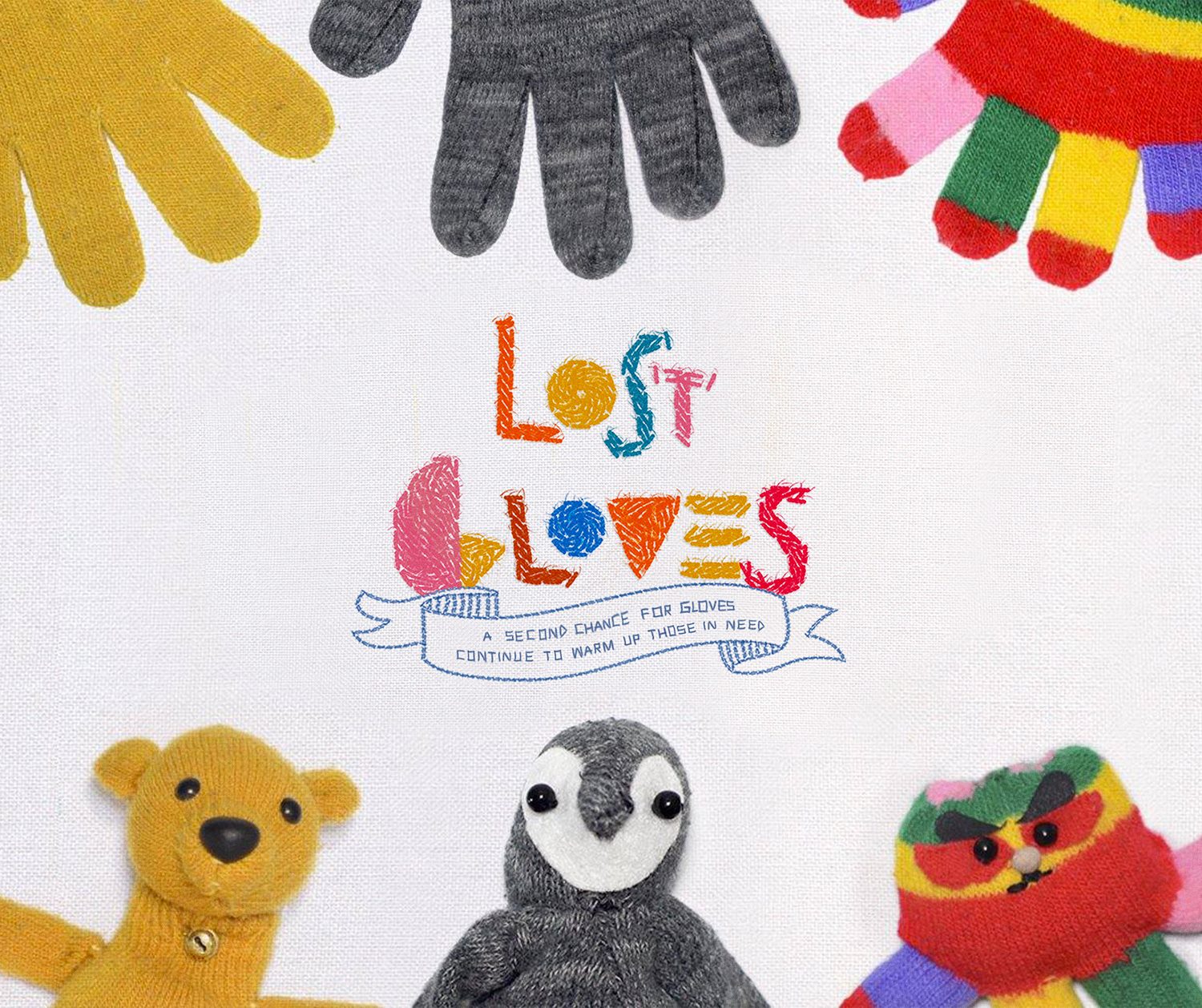 The idea for Lost Gloves came from the simple observation of NYC outsiders. "We were taking classes in New York and we noticed so many gloves on the ground, a scene we rarely see in Brazil," Mantovani tells Creators. "Maybe this is something that goes totally unnoticed by people native to colder places, but for us, being Brazilian, it really grabbed our attention, providing us with the initial spark to our project."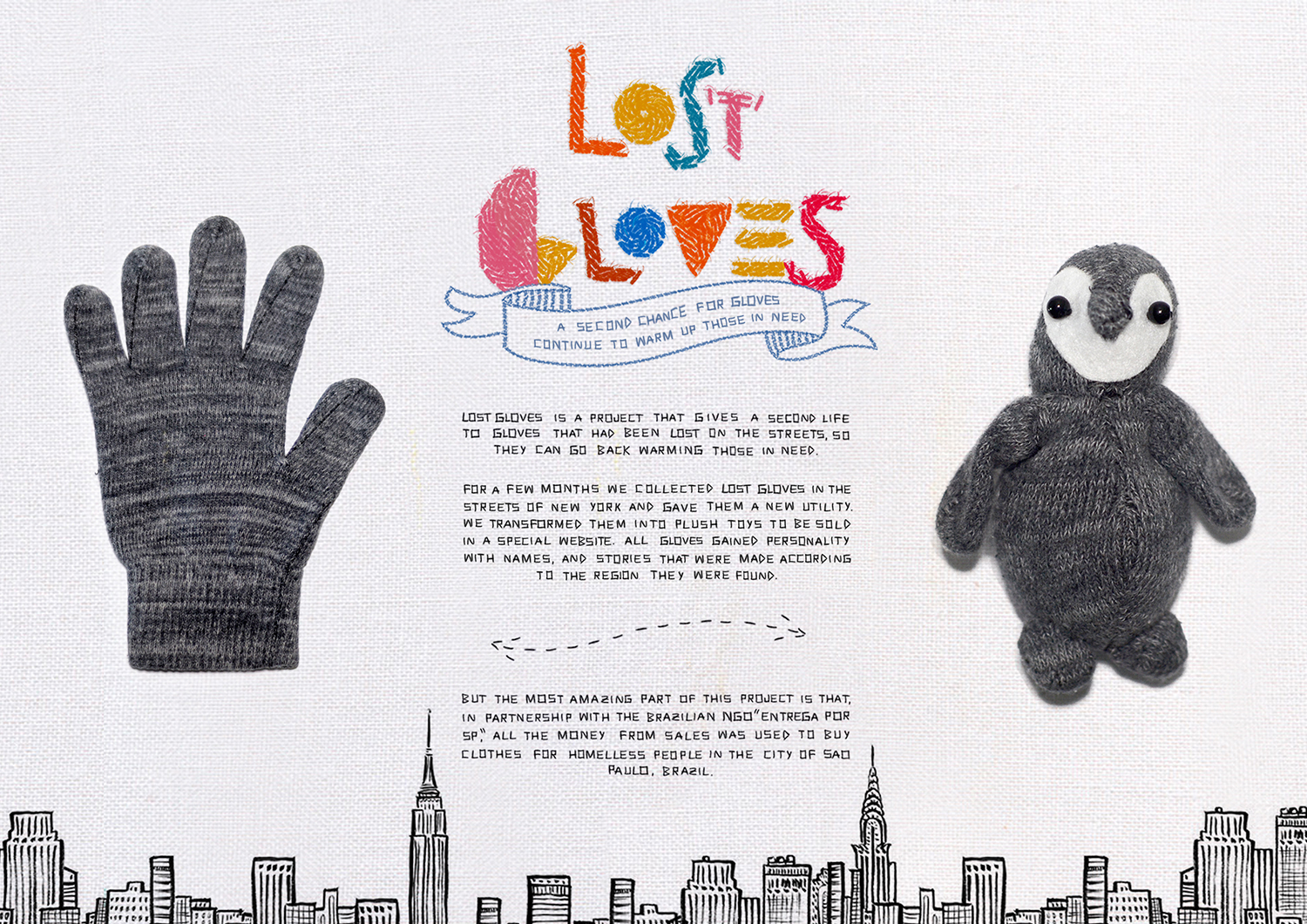 Beyond the humorous backstories and creative transformations, there is also an element of community service at play in the project. After a glove is "rescued" from New York and sold to a Brazilian buyer, the resulting revenue goes towards Entrega por SP, an organization helping homeless people in São Paulo, where the founders of Lost Gloves are based.
Although it might seem strange to transform NYC gloves into toys and funding for disenfranchised Brazilians, it was the natural step to take in light of the founders' transience in the Big Apple. "When we started the project, we really wanted to see it grow and we wanted to be close to it to ensure it did. So, we decided to operate and distribute the glove-toys out of São Paulo, since we had to come back home once the classes ended," explains Mantovani.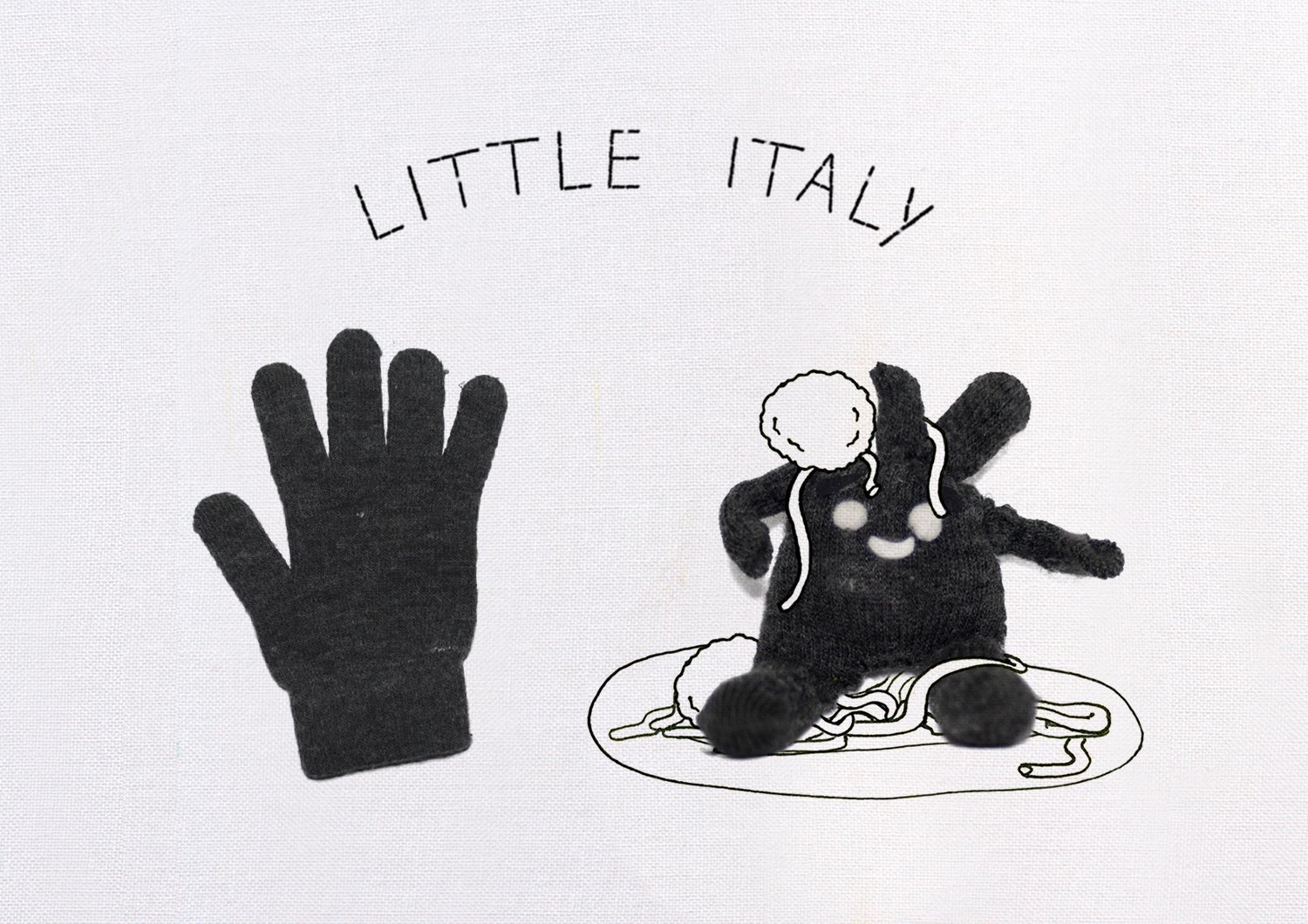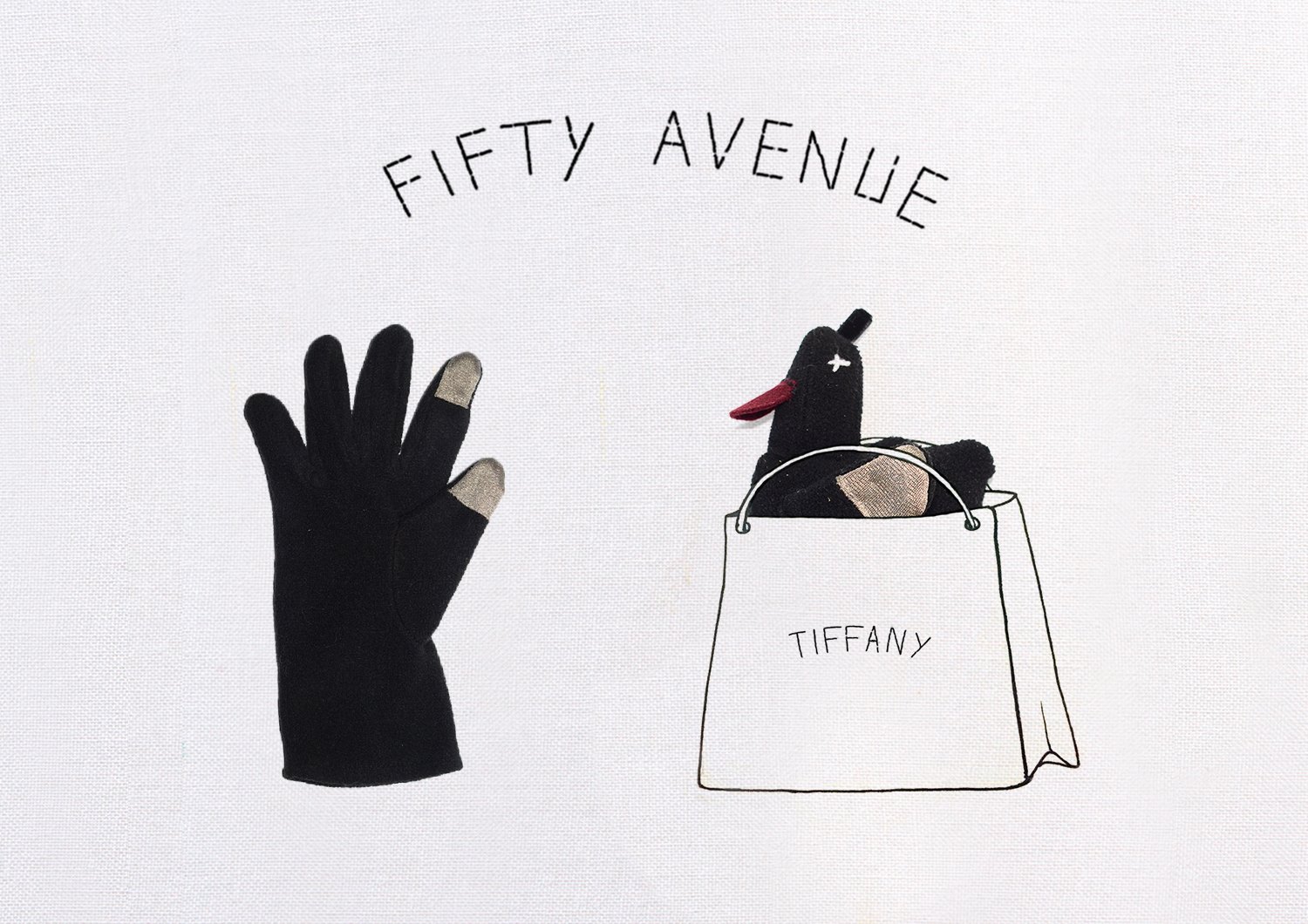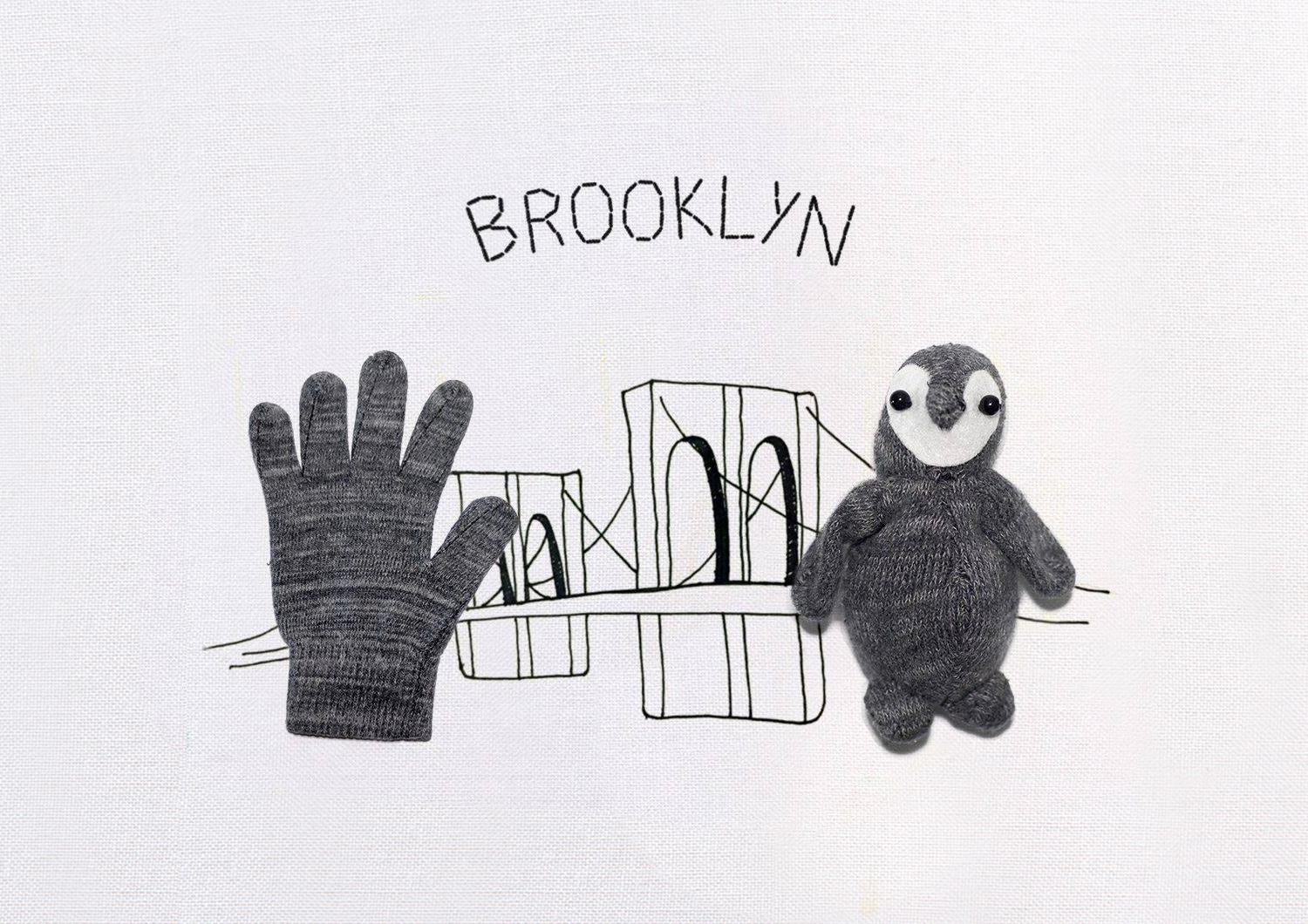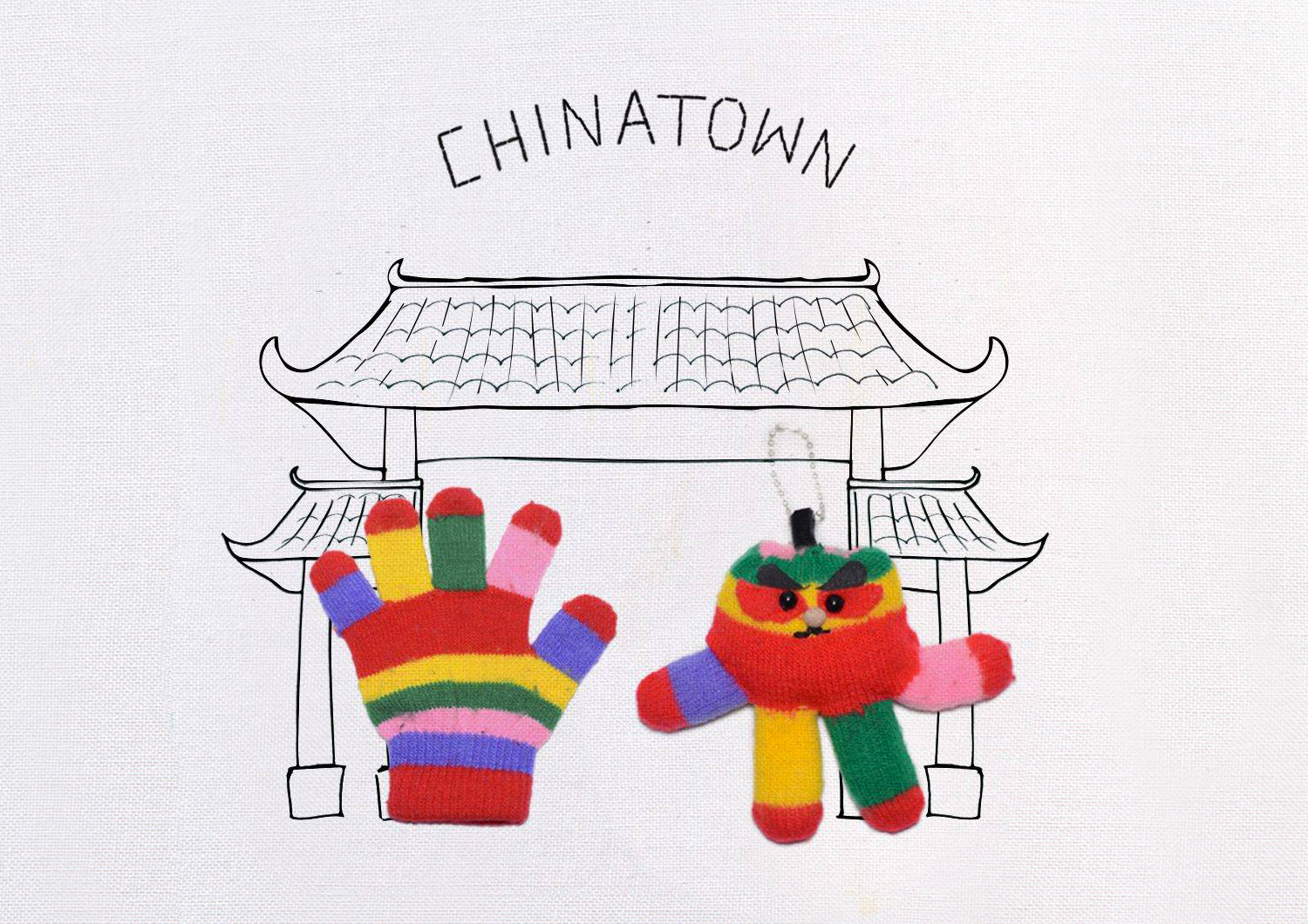 "We wanted the gloves to bring back all of the history and culture we experienced while in New York, while also having a new life and function here."

You can check out the full repertoire of Lost Gloves, as well as background information in Portuguese here. More work by Jessica Mantovani and Jessyca Silva can be viewed here and here.
Related:
Step Inside a Multicolored Sphere of Upcycled Plastic

Memphis Makes a Bet on Unlikely Philanthropists—Millennials | #50StatesofArt

Jeff Koons Recycles Birkin Bags as Art
Source: vice.com