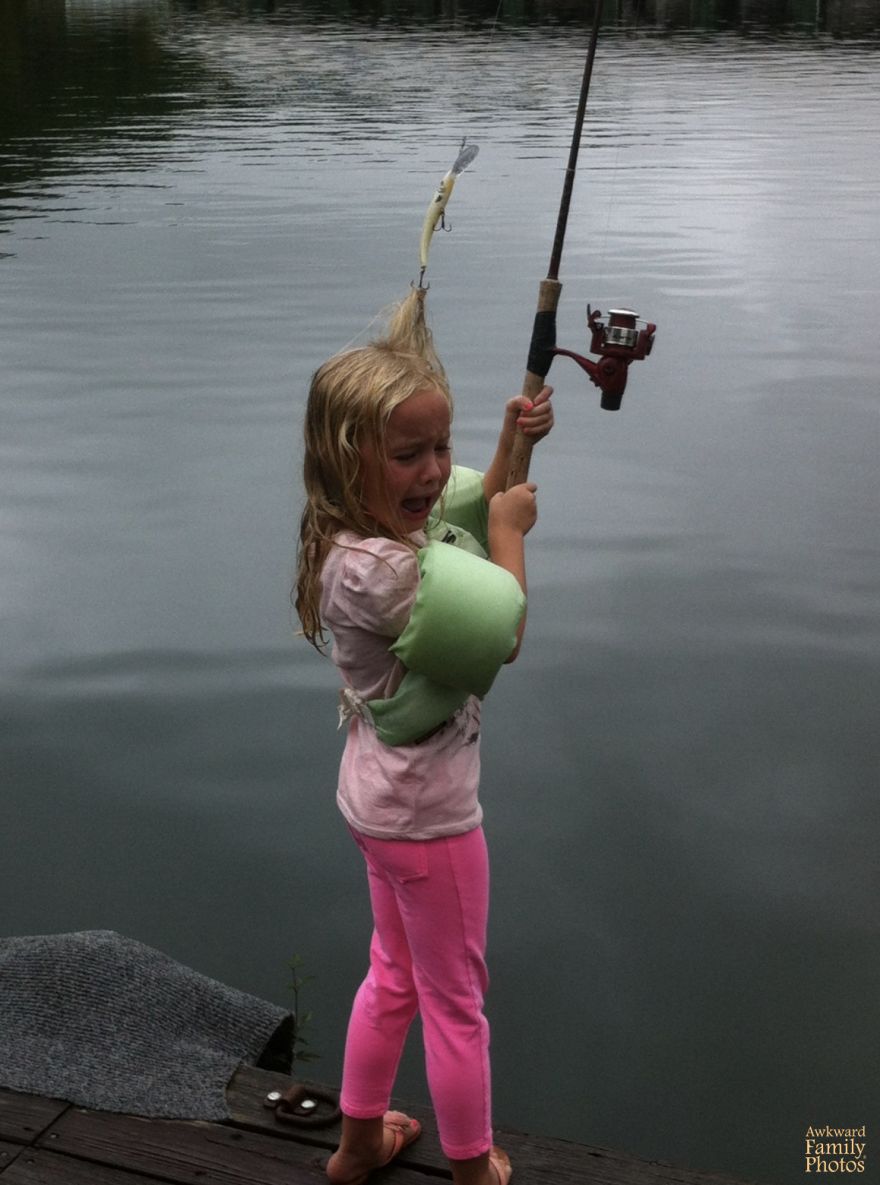 Learning how to fish is perhaps the most valuable skill that we can learn in this lifetime. As the old proverb goes, "give a man a fish and you feed him for a day," but "teach a man to fish and you feed him for a lifetime." But of course, learning something new takes time, and fishing is no exception.
It's already been half an hour since this kid started fishing, and it seems that she hasn't caught anything yet. According to her mother Marsha who took this photo…
"Time after time she would throw her line out and then…. much to her surprise she caught herself!"
She might have been frustrated because she did not catch any fish, but hey, her catch is much more valuable than all of the fish she could have caught at that time.
What do you think?
Image via Awkward Family Photos
Source: neatorama