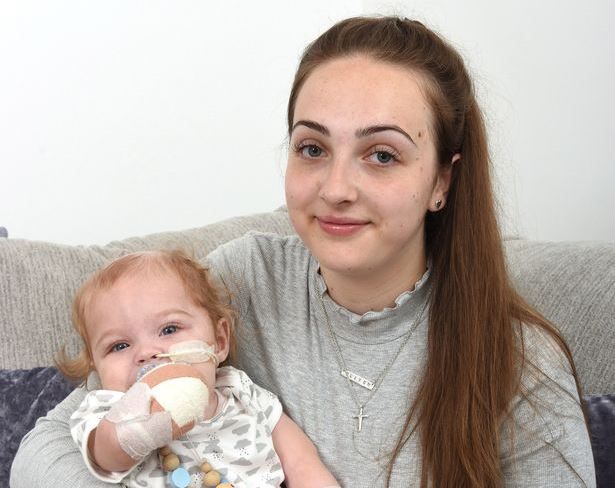 It was a traumatic experience for Abigail Wardle when her son's leg, several months after being diagnosed with sepsis, had just come off and was suddenly thrust into a battle between life and death. And it all started when she noticed something peculiar but seemingly not serious.
Abigail first took her son to an out-of-hours GP on March 16, when she noticed his soft spot appeared to be sunken. But she says she was sent home and told her to give him fluids and Calpol.
But by the next day, he had deteriorated – and Abigail again took Oliver to see a doctor. When he arrived at the hospital, a nurse took one look at him and rushed him to resus, where a team of doctors began battling to save his life.
After going through that first ordeal, doctors had warned Oliver's parents that if his body continued to deteriorate, he might not survive. Thankfully, he pulled through however, the sepsis had damaged his limbs severely such that doctors say they needed to be amputated.
However, the date for the amputation was delayed. Until one day, while at the hospital, his leg just fell off.
"One day, a nurse was helping me lift Oliver from his bouncy chair back into the bed, and his leg just came away. "The doctors came running in and asked me if I wanted to leave the room because it was quite distressing.
"I told them: 'My son's leg has just fallen off and is hanging on by a thread, I am not going to leave him here.'
"Once he had his limbs removed, he was like a different child – so happy and full of life, it seemed like a relief for him."
Now, Oliver is alive and well, limbless but alive, which is the best we could have hoped for in his situation. The whole affair was truly terrifying for anyone to go through, let alone Oliver but he pulled through and is now adjusting to his life without limbs.
-via Insider
(Image credit: Caters News Agency)
Source: neatorama