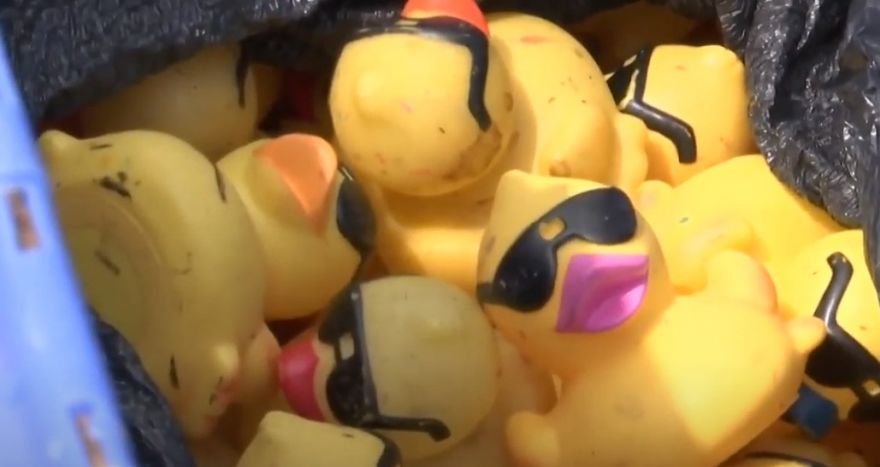 If you ask me, world records are getting weirder and weirder. But hey, aiming for world records is no joke. It takes time, effort, and money, and so I can say that even weird world records deserve recognition.
A Texas city's annual Rotary Duck Derby, delayed for months…, went forward without some of the usual fanfare, but with a Guinness World Record for lining up rubber ducks.
The City of Graham's 3rd Annual Rotary Duck Derby, which was originally scheduled for April, took place at the city's Downtown Square.
Residents could sponsor a duck in the race for $5 or 24 ducks for $100, with the proceeds being donated by the Graham Rotary Club to a variety of community projects.
[…]
Organizers said they expected the number of ducks to come out to 20,000, enough to break the Guinness record of 17,782 ducks.
What are your thoughts about this one?
(Image Credit: KWKT FOX44/ YouTube)
Source: neatorama