After two years of the work-from-home lifestyle, artist and designer Yinka Ilori was ready to get back to the office. While the pandemic did cause a sense of isolation during lockdowns, it also fostered a sense of creative collaboration, one that Ilori hoped to bring with his new artist studio in the Park Royal neighborhood of London. He tapped on Sam Jacob, principle of Sam Jacob Studio and former director of FAT Architects, to design a space that would continue the theme of community and togetherness.
In the spirit of collaboration, learning, and exchange, Jacob and Ilori designed the space during lockdown, relying on technology like video calls and digital sketches to bring the office to life. It features three distinctive zones for workstations – an office, exhibition, and archive space – as well as a communal table and kitchen. When the need arises, curtains and sliding doors can create privacy at a moment's notice to ensure a multi-functional environment.
Ilori's British-Nigerian heritage and his upbringing on a council estate in Islington served as inspiration for the artist studio. Layers of colors and playful elements are created through displays of Ilori's homewares, limited edition prints, and models of past and present work. A mural that says "Love Always Wins" rounds out the collaborative space.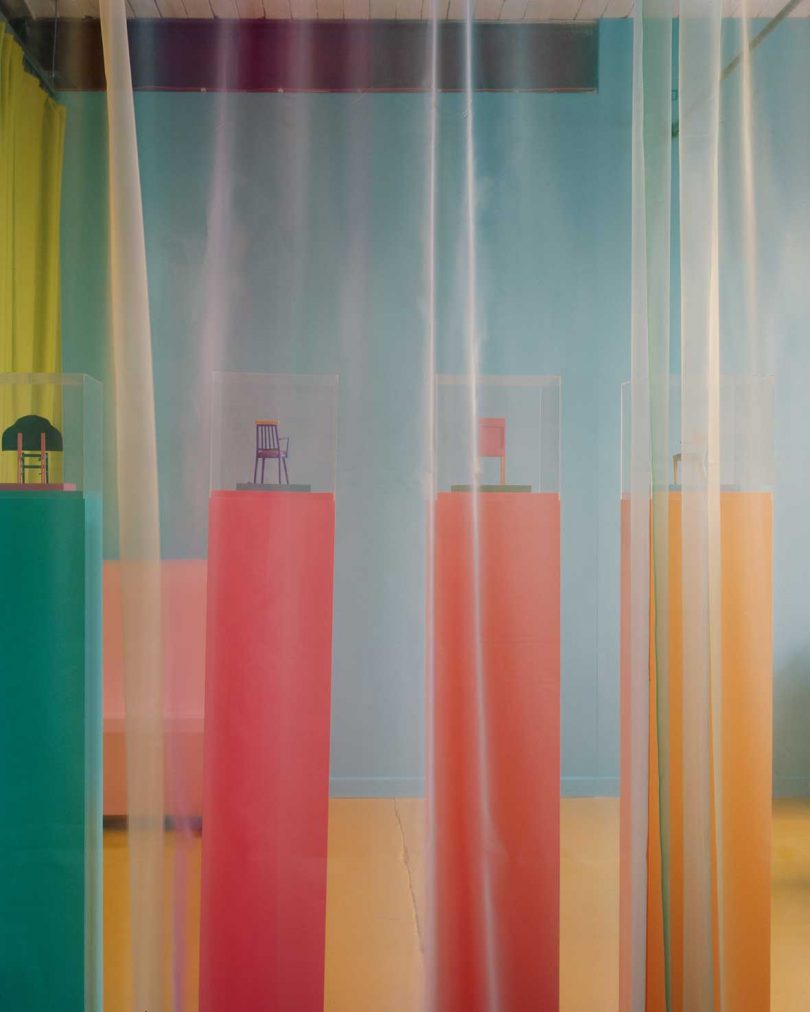 Photos by Lewis Khan.
Source: design-milk