Studio Paradisiartificiali was initially contacted to design a new staircase to replace an old, impractical spiral one. After the work had begun, the studio discovered the Memphis design movement while perusing Wikipedia and decided to honor its founder, Ettore Sottsass. Their design discovery inspired them reimagine the space with the new stairs and celebrate the 4+ decades since the movement began.
The Milanese apartment, known as Tribute to E. Sottsass, indeed honors the design legend through the use of bold colors, graphic patterns, and unique design elements. They even incorporated a Sottsass original – the Callimaco Floor Lamp he designed for Artemide.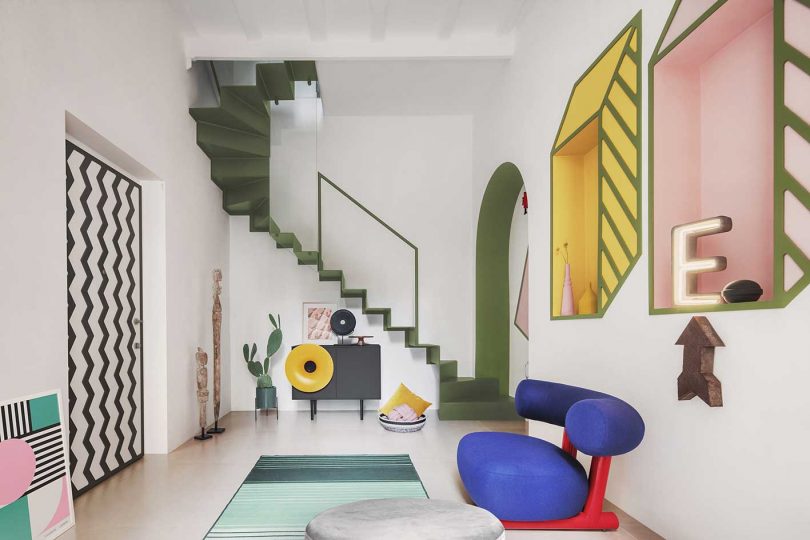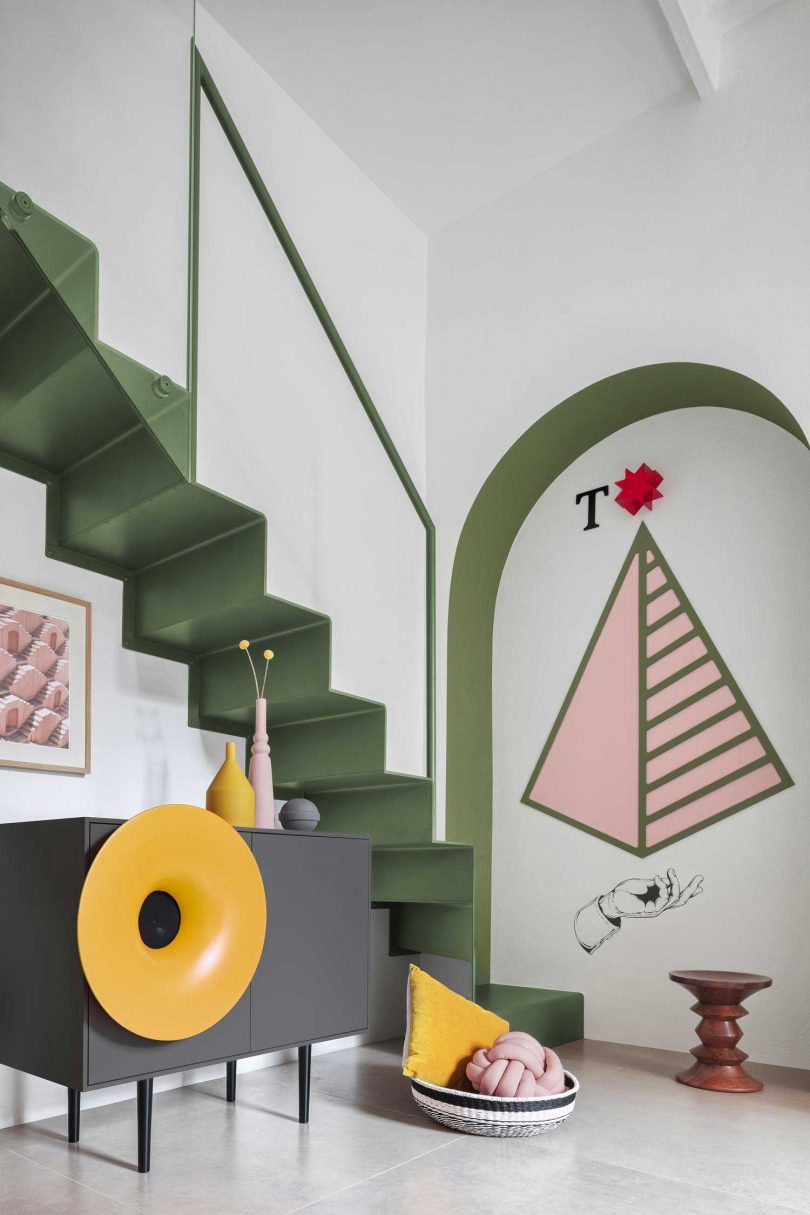 The new staircase is made of a folded green steel sheet that pivots in three directions before connecting to the second floor.
Stylist: Irene Baratto
Photos: Thomas Pagani
Source: design-milk