Located in Petite-Rivière-Saint-François, Québec, Canada, a pair of identical cabins, developed as vacation rentals by Bourgeois / Lechasseur architectes, can be found amongst the trees. The Reflection – Mirror Cabins reside on flat land near one of Québec's most popular ski resorts, Massif Petite-Rivière-Saint-François. Rather than focusing on surrounding views, they instead chose to encourage guests to soak in nature around them. How these cabins differ from most are the reflective glass walls that make them almost disappear into the trees.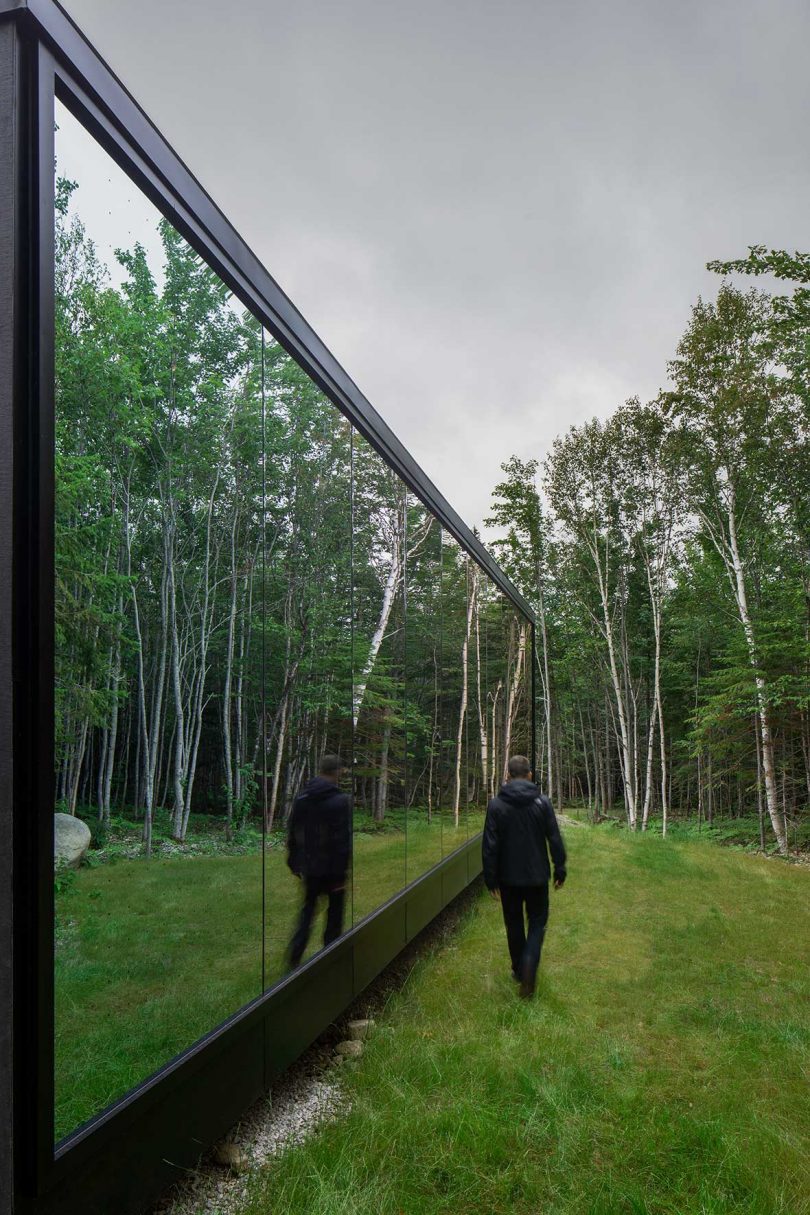 While the cabins are close (approx. 50 meters apart), they're positioned back-to-back to ensure guest privacy. On the long sides that don't face each other, the entire expanse of the walls features mirrored windows that float floor-to-ceiling. Darkened wood slats clad the other three sides and frame the glass walls, making the units feel fully immersed in nature especially with the trees reflecting back.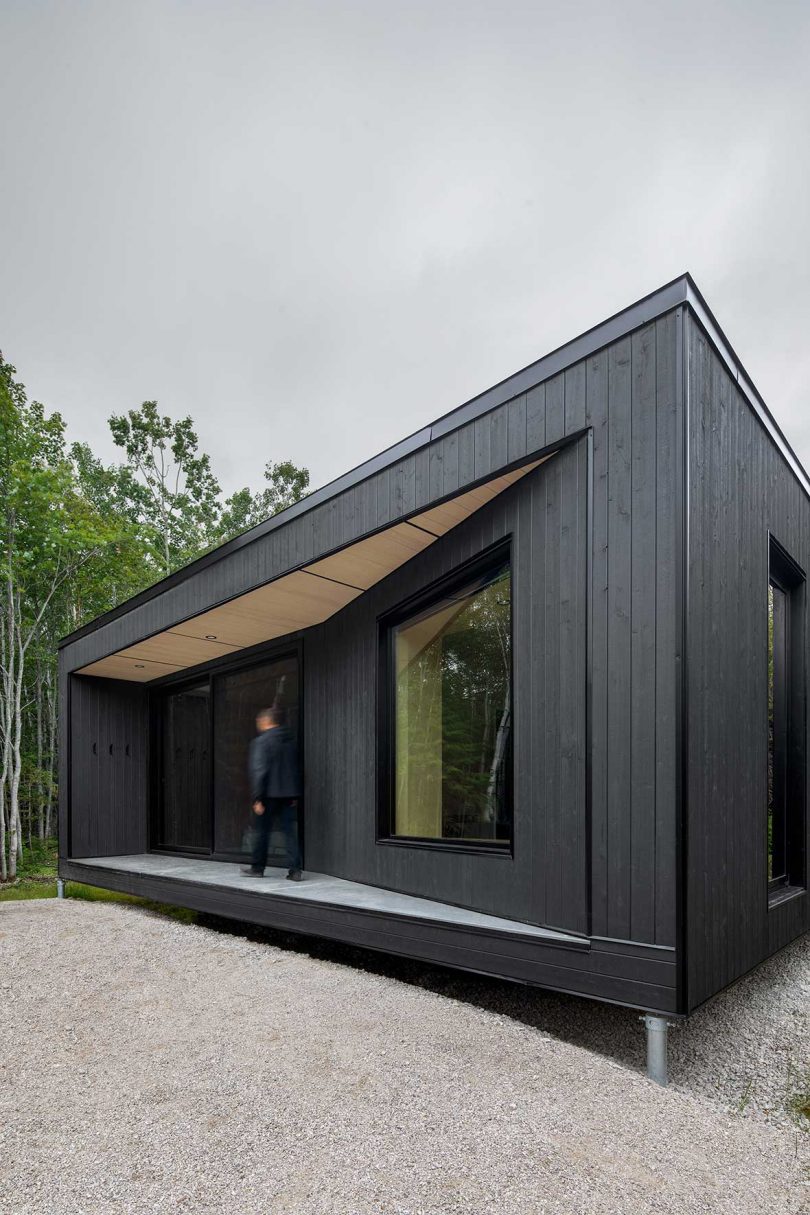 The entrances to each cabin are on one end with the exterior wall pushed in allowing the doorway to be protected from the inclement weather.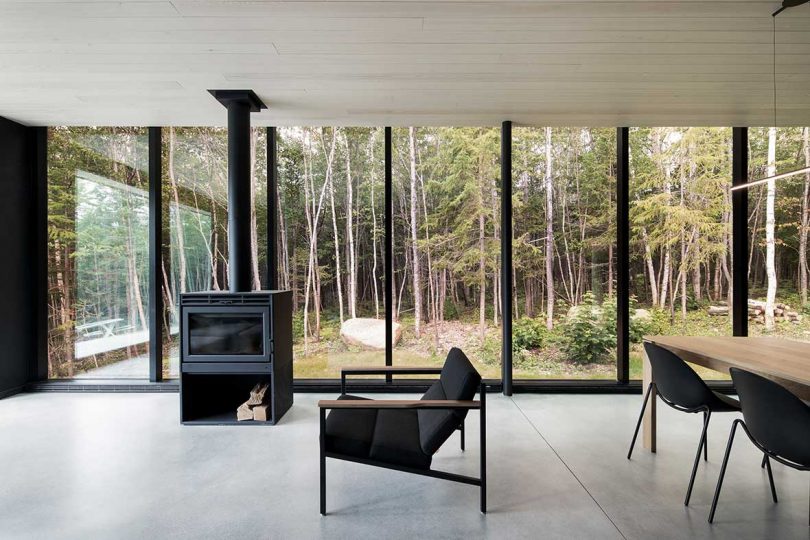 The interior carries on elements from the exterior, the dark wood framing to be exact. The pine ceilings and light concrete floors offer the perfect contrasts to the black details.
Each cabin is designed with a combined kitchen and living space, along with two bedrooms and a bathroom.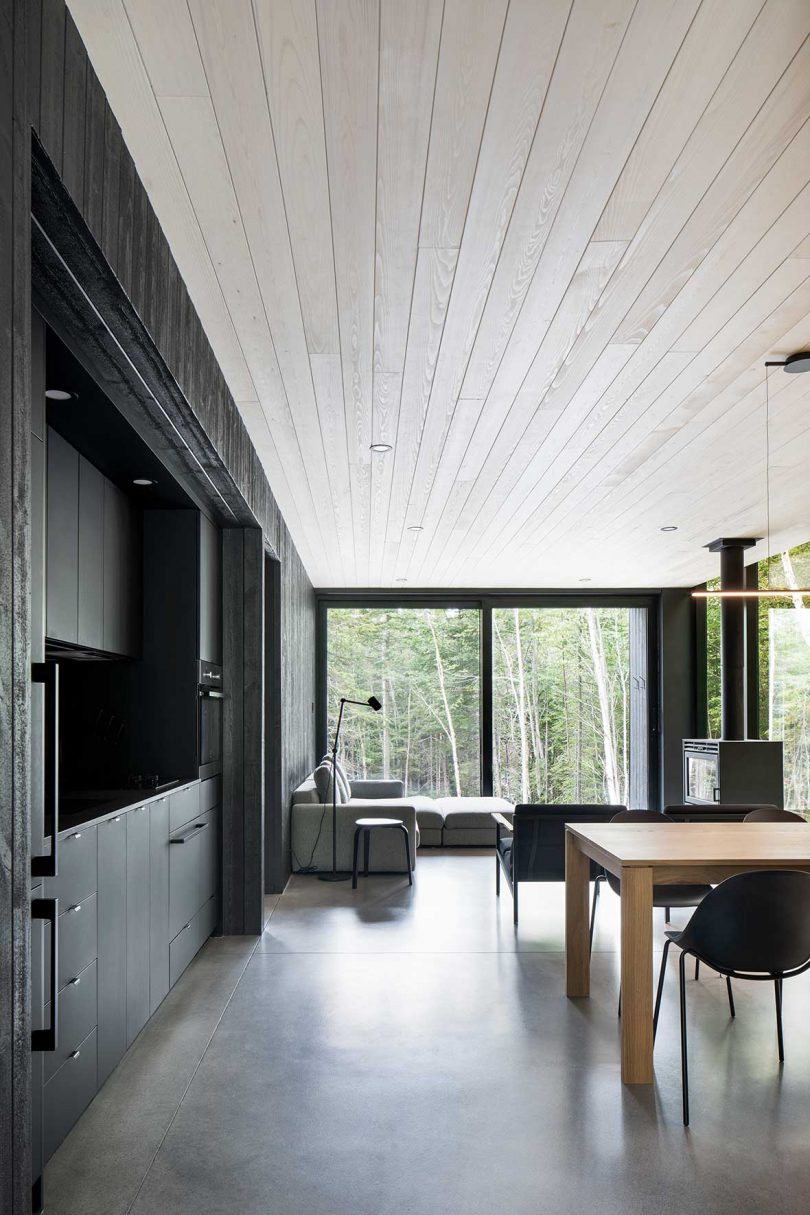 With windows on all four sides, the interiors feel much larger and connected to the surroundings.
The architects paid close attention to the mirror treatment on the windows to prevent bird collisions. The result from the research led to the use of bird-deterrent window markers approved by the Audubon Society, as well as other bird conservancy groups.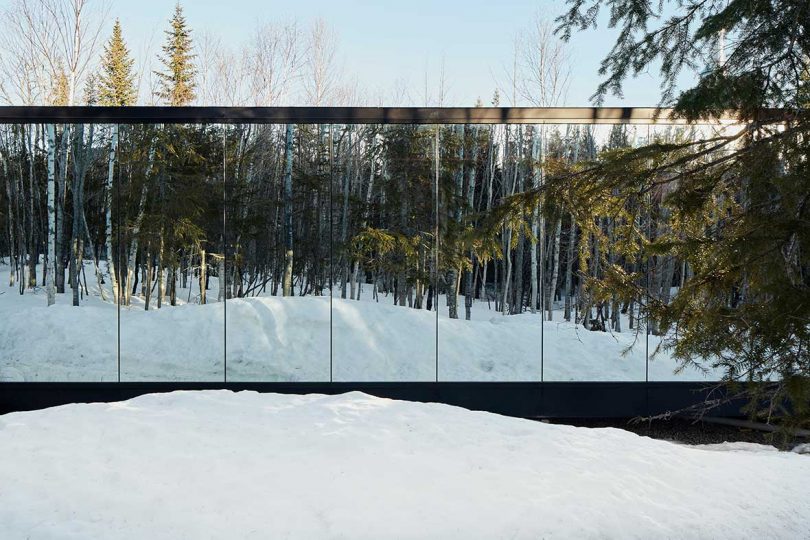 The Reflection cabins are the result of the architects' experimentations with prefabrication, with each unit made up of two modules.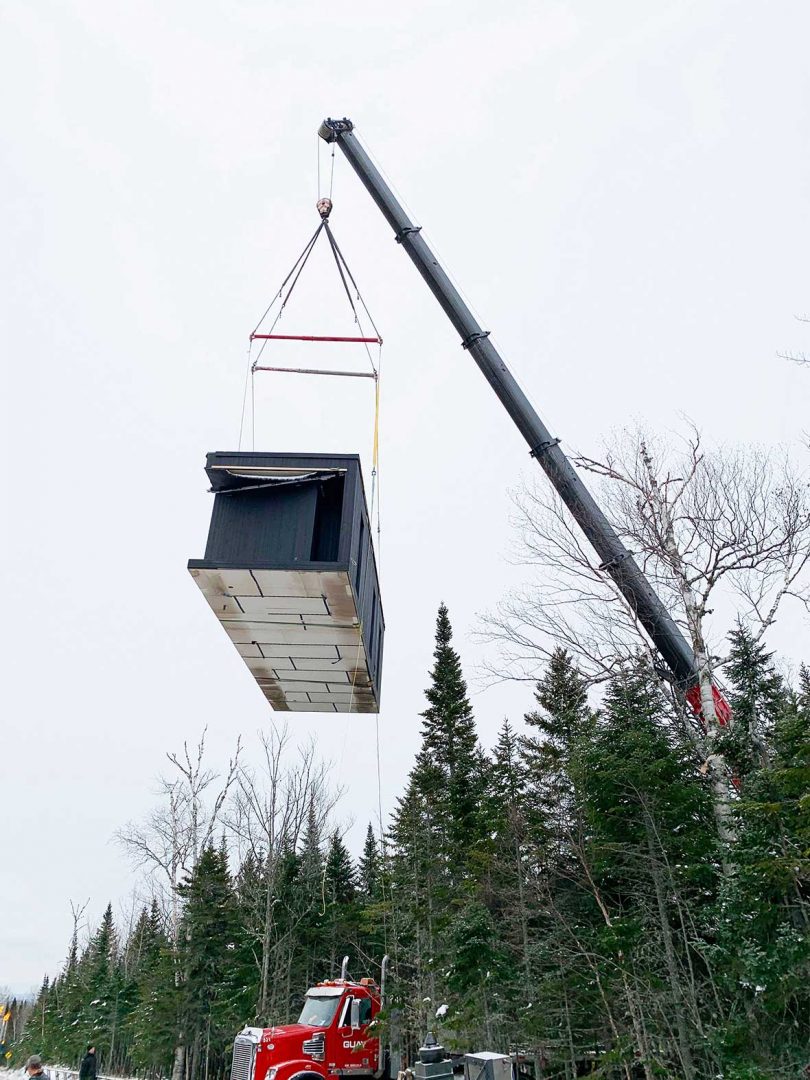 Photos by Adrien Williams and Maxime Brouillet, courtesy of v2com.
Source: design-milk