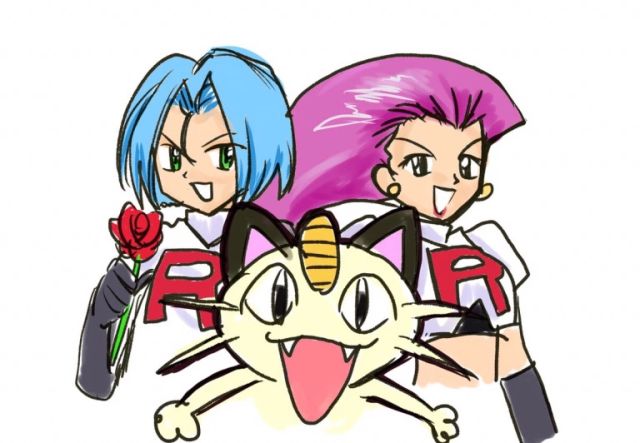 An employee of China's Guangzhou Central Sports Co. ,Ltd. made a post on the WeChat app. The post contained his love for the some of the Pokemon franchise's oldest characters, the members of Team Rocket, the organization that hatches plans to profit by dishonest means. Shortly after the employee's post, the company issued a statement, apologizing for their employee posting "inappropriate content that adversely affects society." Can you believe that this harmless post made the company and the employee apologize for it? The post might only look harmless, as SoraNews24 detailed:
It turns out there's another wrinkle to the situation, though. In his initial post expressing his love for Team Rocket, the man also included two images. One was of Pokémon characters Jessie, James, and Meowth, but the other was a screen capture of an article about the recent controversy regarding the Chinese government and U.S. professional basketball team the Houston Rockets, which started when Rockets general manager Daryl Morey sent out a tweet expressing support for protesters in Hong Kong. That led to a local media boycott of last week's exhibition game between the Los Angeles Lakers and Brooklyn Nets in China, as well as an apology from the U.S.-based National Basketball Association.
In Chinese the names of both Team Rocket and the basketball-playing Rockets are written the same way: 火箭队. "I wasn't talking about the Houston Rockets," the man's signed apology says. "I was talking about Pokémon's Team Rocket," but the inclusion of the Houston Rockets article screen capture seems like a deliberate attempt to create a parallel between the two organizations.
image credit: via SoraNews24
Source: neatorama