Charleston, South Carolina represents one of America's earliest cultural meccas. In Colonial times, Charleston was a bustling seaport, powered by the rice, indigo, and slave trades. By 1790, it was the fourth largest, and wealthiest, city in America, and some of the earliest art collectors and artists in the US called Charleston their home. Perhaps nowhere is this rich legacy of Southern culture more voraciously celebrated than at Charleston's Gibbes Museum of Art, a prominent local institution whose permanent collection spans Colonial to contemporary work.
The Gibbes Museum was established by wealthy benefactor James Gibbes in 1888, when the city was culturally and financially rebuilding itself after the Civil War. According to its mission statement, the museum exists in celebration of "the power of art—to inspire our imagination, heal our hurt, revel in our experience, rebuild what's broken, nourish our souls, and release all that holds us back." From the Civil War to the Civil Rights Era, Charleston's artistic community has borne witness to all manner of Southern history. To better understand the nature of a Southern aesthetic, Creators spoke with Pam Wall, Curator of Exhibits at the Gibbes Museum.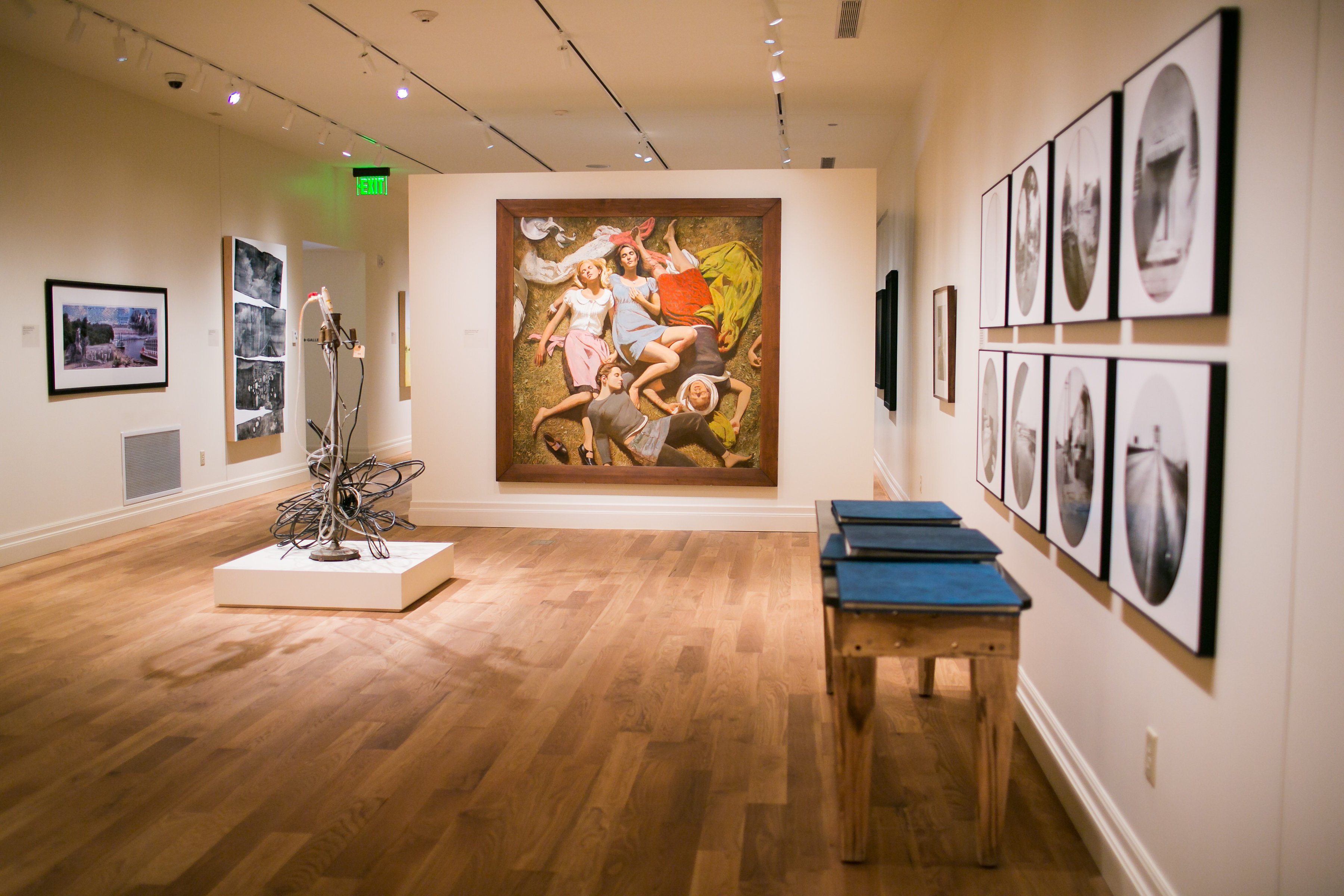 Creators: What should readers know about the Gibbes Museum's collection?
Pam Wall: We have about 10,000 objects in our collection, so it's a pretty big collection for a museum our size. As you know, we collect Colonial art to the present, so it's a pretty wide range. We're an American art museum, with a Southern focus, so most of our art relates to the Southern region. And over the past ten years, we have emphasized collecting contemporary artists and artists who have exhibited here. We're building all aspects of our collection, but one that has definitely grown is our contemporary collection.
So, what constitutes a "Southern aesthetic?"
I wouldn't say that there's a unifying southern aesthetic. I think there's certainly thematic ties, or threads you see from Southern artists. I think the idea of storytelling is something that comes through in a lot of art from the South, which of course manifests in many different ways. The southern sense of telling a story is something that I feel you see time and time again with southern artists.
Also, the history of the South is everpresent. And again, it manifests in so many ways, but I think the idea of addressing history, or being informed by history, is a thread that you really see from artists coming out of this region. I wouldn't say there's a unifying aesthetic, in terms of how the art looks. But in some of the stories that the art tells, I think you can see some threads there.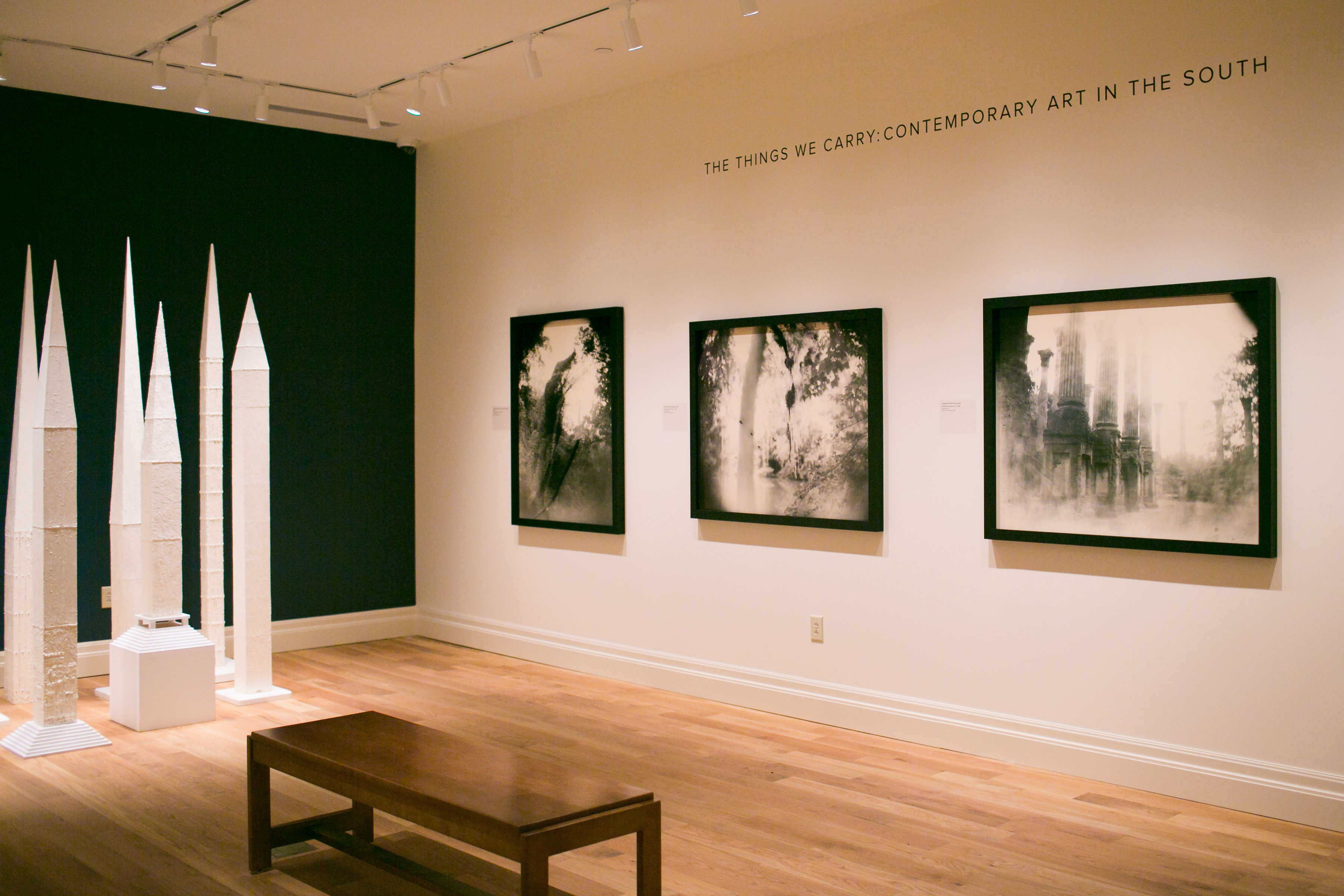 What are some unique ways that you think those threads manifest themselves?
We have contemporary artists like Sally Mann, who's looking at landscape and history, but her work is also so contemporary and relevant right now. Looking at the past, but looking at it through the lens of the present is something that you really see in how she's addressing the land. And then there are artists like Sonya Clark, who's really looking at African American history, the legacy of slavery, and how that is still relevant today. You know, there are artists who've taken a very hard look at Southern culture and history, and everything that means. But some artists address history in a very direct manner, and for others it's a very subtle presence.
How do you, as a curator, balance those different experiences of history? The interpretation of a black artist versus a white artist who might view history in a different way?
It's tough. Like you said, it's a balance. It's being careful to present artwork that represents all the different groups of people who are here in the South. We just did a contemporary group show last spring and into the fall called The Things We Carry: Contemporary Art in the South, and we pulled together 11 artists for that exhibition, and we made sure we had African American artists and white artists, men and women, and young artists in their early 30s as well as artists who were in their 70s. Trying to balance the voices that are here, in the museum, is something that we do take very seriously and consider very carefully, because we know we need to reflect the multiple communities here. We try to do the best we can, to make different voices heard.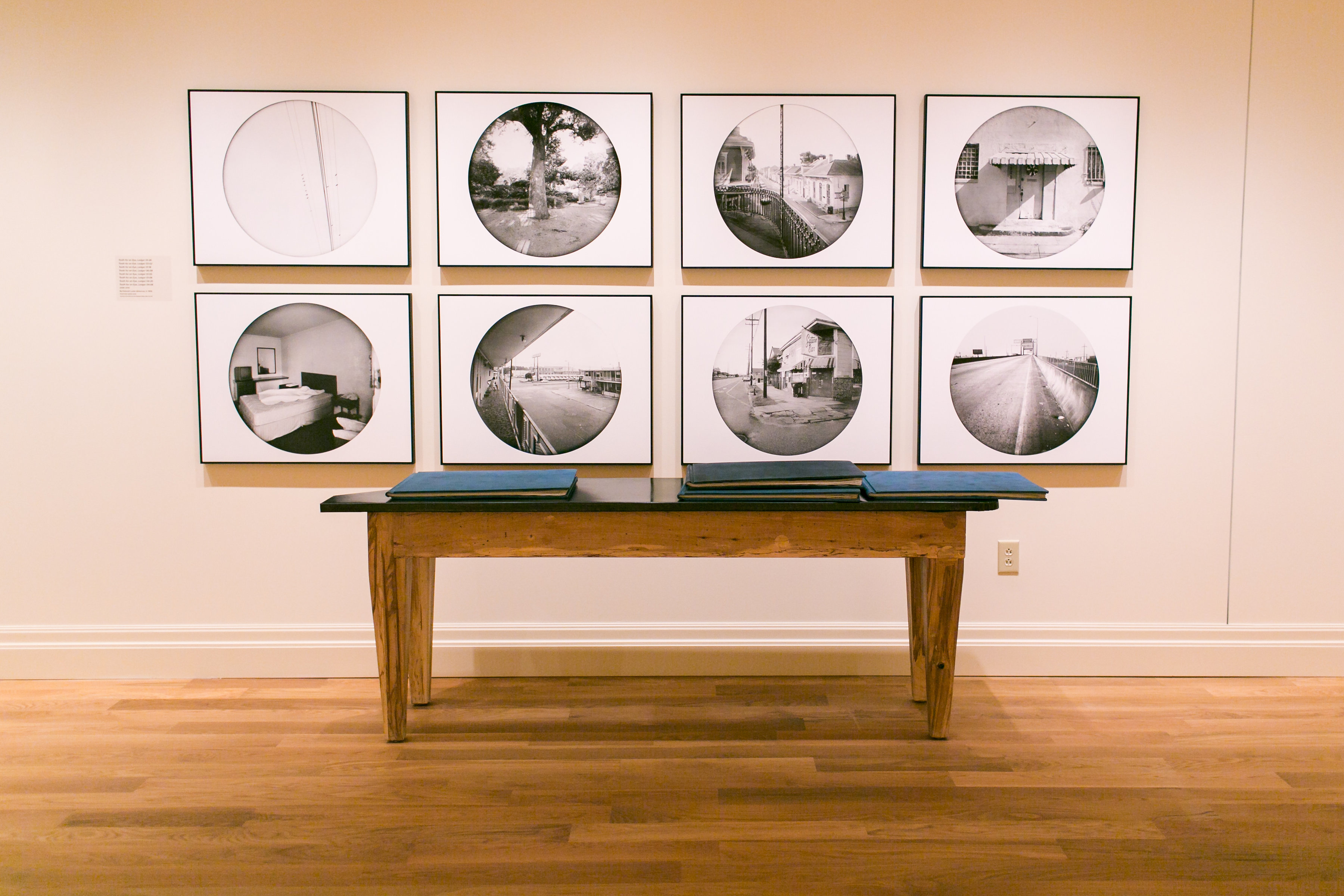 Does the community have any input in your exhibitions and your treatment of that past?
We certainly determine the content of our exhibitions, but when exhibitions are on view, we're very in tune to feedback, and we try to gauge reactions and capture feedback to learn from going forward. We try to be mindful of our audiences—as well as audiences that we're not getting and how we can reach other people. I think that's a really key thing that we need to look at. So we try to stay attuned to feedback that we receive when works are on view.
What's the creative community like in Charleston? Do you have a lot of artists who live, work, and stay in Charleston?
For a city our size, the cultural community is pretty incredible, and there is a thriving gallery scene. I think the College of Charleston is important to that; there's young artists moving here and going to the college and wanting to stay, because there is a good cultural community, plus Charleston itself is its own best salesperson. We've got the beach here, so that helps. But there's a lot of culture in this city, and it's not just the visual arts, it's the performing artists, too. It's great to see, and of course we want to do all that we can to keep artists here—because many do move on or move elsewhere—but sometimes, when we can get them back or keep them here, it's great. The museum also has the 1858 Prize, a $10K cash prize awarded to an artist working in a Southern state, so we're really trying to spread the word about great artists working in the South.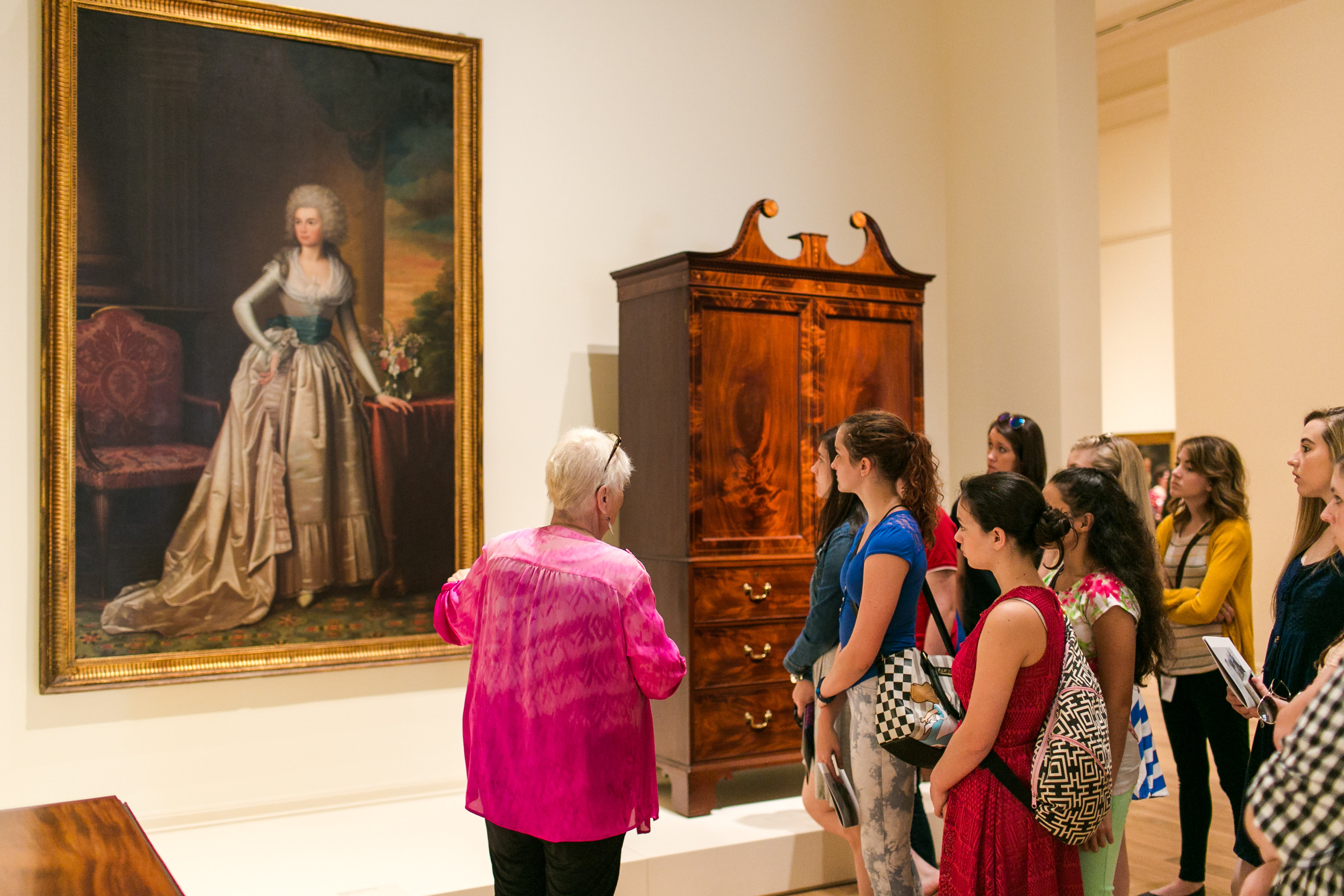 What is the foremost issue you see contemporary artists grappling with today in the South?
A hot issue in Charleston, specifically right now, is affordable housing for artists. Artists want to, and should be, in the city, near the galleries, and in our downtown area, but it's increasingly difficult to find affordable rent for artists in the city. So that's definitely a concern. We don't want to lose artists, because there's not affordable housing for them. You know, it's really a community issue, and there are organizations working on plans to help.
I think sometimes there's a misconception that all artists here are painting pretty palm trees on the beach, and there's so much more to what is happening in South Carolina and throughout the South. There are artists here worth discovering and making incredible works in all types of mediums. I think that's always the biggest message I try to push.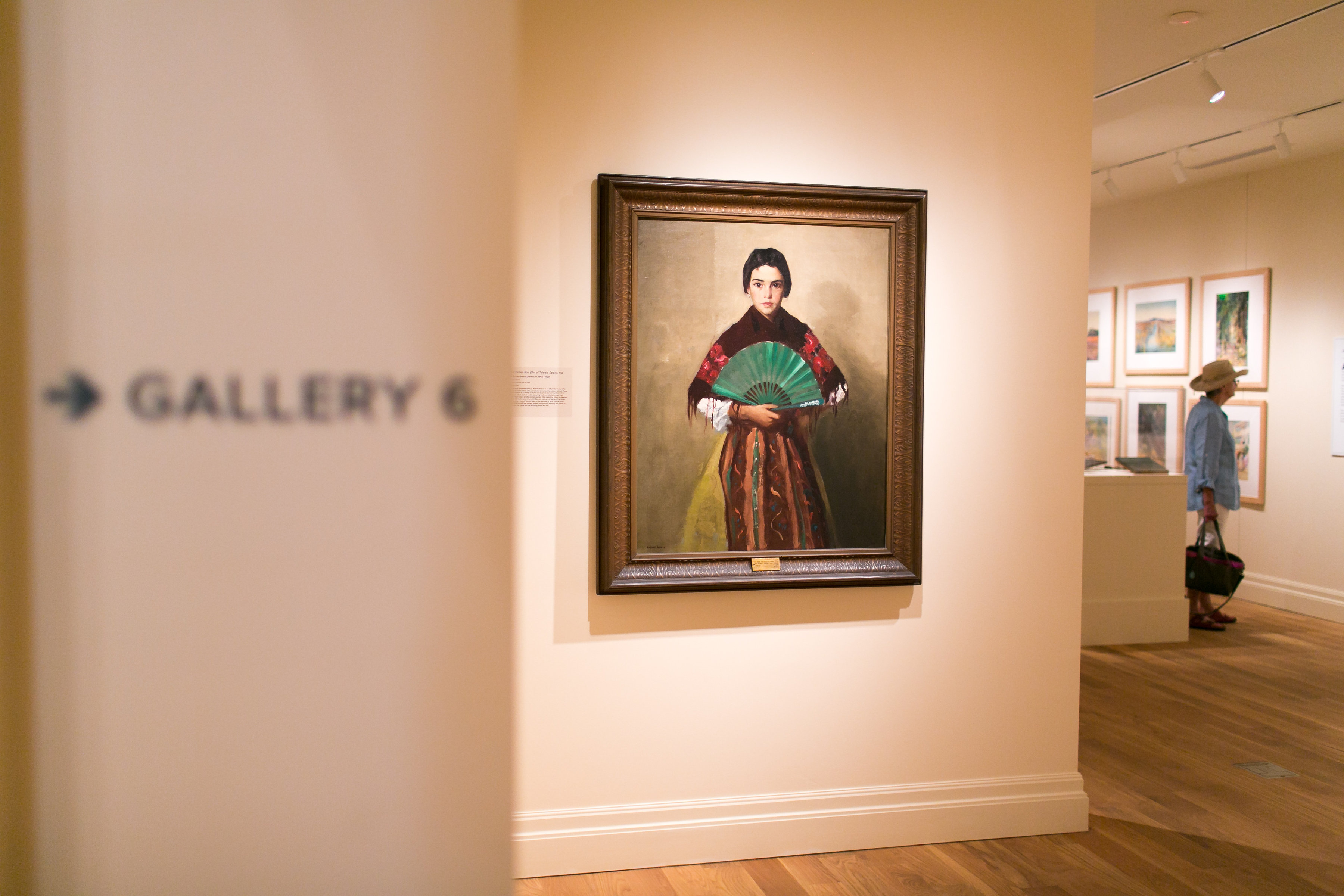 To learn more about the Gibbes Museum of Art, click here.

All year, we're highlighting 50 States of Art projects around the United States. This month, we're covering Illinois, Indiana, South Carolina, North Dakota, and Hawai'i. To learn more, click here.
Related:
Why an LA Artist Turned an Abandoned Taco Bell into a Midwestern Art Exhibit | #50StatesofArt
Essay: A Hawaiian Artist Confronts the Lasting Legacy of Colonialism | #50StatesofArt
Essay: Planting Seeds of Progressive Art in Trump's America | #50StatesofArt
Source: vice.com